Kids' school lunches knead Real Bread!
To mark National School Meals Week in the UK, we rummaged around the archive for this feature by Gaby De Sena from the very first issue of True Loaf magazine in 2009.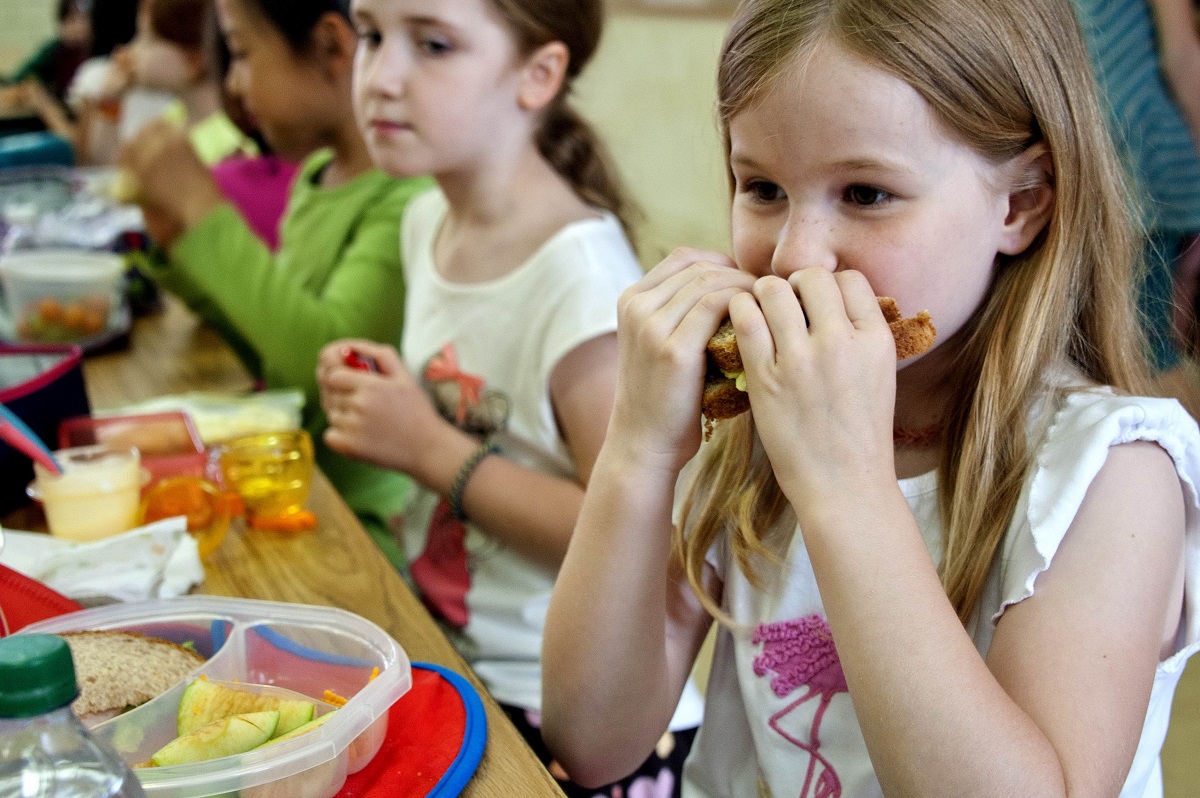 School lunches are once again under the spotlight as a media frenzy has us all pointing our fingers, and rightly so, at processed ham. This staple of the childhood diet has finally come under fire for its high levels of saturated fats and salt and possible links to bowel cancer. However, it seems we are all avoiding the white, fluffy and nutritionally deficient elephant in the lunchbox. Cheap industrial loaves and processed meat are partners in crime but only one is getting punished.
The need for Real Bread on the table
However, the factory loaf product, between which most of this ham resides, must not escape proper scrutiny. Low as it may be in fibre and natural micronutrients, it might be high in salt, have sugar levels almost twice those of typical loaves in the 1970's and contain added fats that are excluded by official standards for school lunches. This is not to mention the possible use of dreaded E-numbers - feared by parents and teachers alike - or processing aids, which are additives that legally can go undeclared. Even in the media, where school lunches have been targeted by various celebrity chefs, food and health organisations and the government, very little focus has been given to the need for Real Bread on the table.
Shockingly, the Food Standards Agency merely suggest "a type of bread with no added fat or oil must be provided everyday" in school lunches, failing to outline the additional benefits of higher fibre, lower salt, all-natural Real Bread for children; nothing at all is mentioned about keeping it additive-free.
This needs to change. In providing daily meals, schools have a huge responsibility to serve healthy and balanced dishes – using the type of Real Bread mentioned above could easily increase the nutritional value of any plate. While the minimal price of factory-made loaves is highly attractive to both parents and school kitchens, the true costs can be forgotten. The importance of bottom line can be addressed in many ways, such as using local ingredients or forming partnerships with local producers.
Instant health benefits
Providing Real Bread in schools is not just about instant health benefits, but also the long-term educational gains. By introducing children to Real Bread at an early age, it becomes part of their lifestyle and offers a balance to the indoctrination of the big loaf manufacturing corporations. Education would extend beyond nutrition and both children and parents would learn about issues such as fair trading in local markets, grain chains, environmental impacts, and the various benefits of making your own bread.
Currently, the Real Bread Campaign is working on Lessons in Loaf, a scheme in which school children will learn about Real Bread through hands-on bread making. This will tackle the troubling problem that, in many British households, children grow up with no knowledge of Real Bread or the questions that surround the production of the average factory loaf.
With cases of diet-related health issues at an all-time high, it has never been so important to help young people to the best start we can. Using wholesome Real Bread in school meals is an easy (and tasty) building block of a healthy diet now and healthy eating habits for the future.
The Real Bread Campaign ran Lessons In Loaf as part of its Big Lottery-funded work from 2009-12. While results were being recorded, the scheme helped more than 10,000 children in at least 120 schools to bake Real Bread. As the the scheme involved train the trainer workshops for teachers, and the guide remians available, many more children are likely to have benefitted since.

The Campaign's work during this time also resulted in more than 100 public sector institutions putting Real Bread on The Menu.
---
Originally published in True Loaf magazine issue 1, September 2009
---
SHARE