Cut some rug (brød)
Restaurateur, caterer, cookery writer, cookbook author, baker and 'Danish Delia', Trine Hahnemann tells us about the loaf life of her homeland.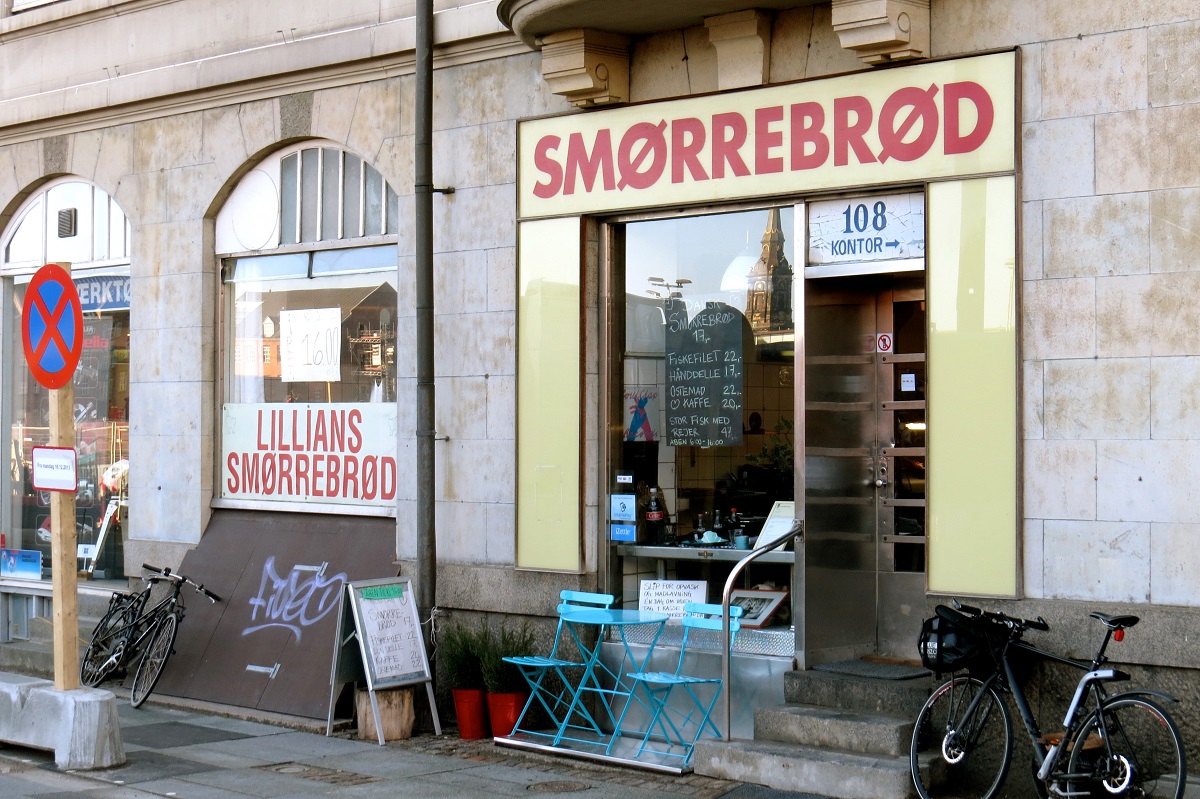 In Denmark bread is part of everyday eating. We eat it for breakfast and lunch and also sometimes for dinner. In our part of the world, we first ate porridge as the poor quality of grains and milling was better suited to porridge than bread. Cereal breeding and milling technology changed all that and so bread, mainly rye (rugbrød), became part of our culture.
Rye
Rugbrød is very important. It's the base for smørrebrød (literally – butter bread), the Danish open sandwich, which is a unique part of Danish food culture. We eat smørrebrød for lunch in canteens, at home and in special lunch restaurants, which only serve smørrebrød. I grew up with rye bread in my lunch box, as did most Danish children until other alternatives became widespread, like sandwich bread, pizza, shawarma, and other easy-to-eat options.
In the 1800s, the higher echelons of society would also eat wheat bread, which was more expensive. White bread here was always more of a luxury or treat. Even when I grew up, the saying was: 'you have to eat your rye bread before you get the white bread.' Only if you finished three or four pieces of rye would you get a slice of white bread with butter and a thin layer of brown sugar.
Home baking
Back in time, baking was mostly done on farms and bigger homes. Home baking was part of everyday living at a farm in the country. In urban households it was mostly for special occasions as you did not really need to bake if you lived in a city, where there were bakeries everywhere. Home baking became more widely popular when ovens became part of the home kitchen in late 19th century. It then started dying out in the 1980s and was replaced by supermarkets offerings. Sadly, high street bakeries also started using a lot of different flour mixes, so their loaves ended up being no better than the supermarkets sold.
Home baking is still part of the culture and baking classes are popular, so supermarkets stock a wide range of interesting, local, organic flours. The preferred flours in home baking are spelt, rye, and wheat. Yeasted and sourdough wheat, spelt or Øland wheat loaves, cold fermented overnight, are often baked at home. Easy to do and magic results.
It is very popular to make 100% per cent rye sourdough with a long fermentation. It is fairly easy to do and you typically bake one big loaf per week. Also popular are yeasted, sweet dough buns for birthday parties or to enjoy in the afternoon with hot chocolate. That households bake regularly is evident because fresh yeast is readily available everywhere.
Industrial loaves and countercurrent
Today, we have a big industry for factory loaves. You'll find a lot of bake-off products in supermarkets and gas stations. They do rye loaves, rolls called rundstykker and international things like brioche, baguettes, focaccia and, of course, sandwich loaves that we Danes call 'toast'. The toast loaf has never been a staple here, however, under the influence of the UK and US, it is now part of Danish food culture.
While there's a lot of really horrible stuff, there's also a great counter movement. Apart from rugbrød, artisan bakers do not do a lot of traditional Danish bread. Instead the focus is on sourdoughs in a style very much inspired by Chad Robertson of Tartine in San Francisco. The other thing that has happened is that some of the really good bakeries have turned into big chains. Unfortunately, this has come at a price, I think that their quality has suffered. Then again, that creates room for new, small artisan bakeries, so it's like a tide going forth and back.
Denmark has experienced a flour revolution over the last forty years, which means that we now have a wide range of tasty and interesting breads to choose from. There is spelt, Øland wheat, Svejde rye, Manitoba wheat, and much more. Then we thank millers like Skærtoft and Aurion and other pioneers, who work with heritage grain and to enhance the quality of flour.
This has also made the consumer understand that flour is not just flour, but a whole range of produce that has to be taken seriously. It got us to understand the flavour in bread. We are also experiencing a rise in artisan bakers and bakeries, who are doing really interesting things working with all these new flours and, not least, establishing important relationships with millers and farmers based on an understanding of the grain and the land.
Speaking, inspiring, teaching and shouting
We never lost the taste for good bread, so when good bakeries open they will have queues outside. At the same time, this is not something we can take for granted. I think we now have a movement to promote great flour and bread, but it is not as organised as in some other countries. It is a trend among people who love and appreciate good bread. Speaking, inspiring, teaching and shouting about bread still needs to happen every day.
Out of the mouths of Danes
Bagerens børn får aldrig brød (The baker's children never get bread) = One with talent or money but unable or unwilling to use it for benefit of self or family

Brødflov (lit. bread embarrassed) = Peckish or that somebody didn't offer you food when you visited their house
---
Originally published in True Loaf magazine issue 34, January 2018
---
SHARE