Baking new connections
The power of Real Bread to bring people together has always been important to Real Bread Campaign supporter Magdelena Marsden.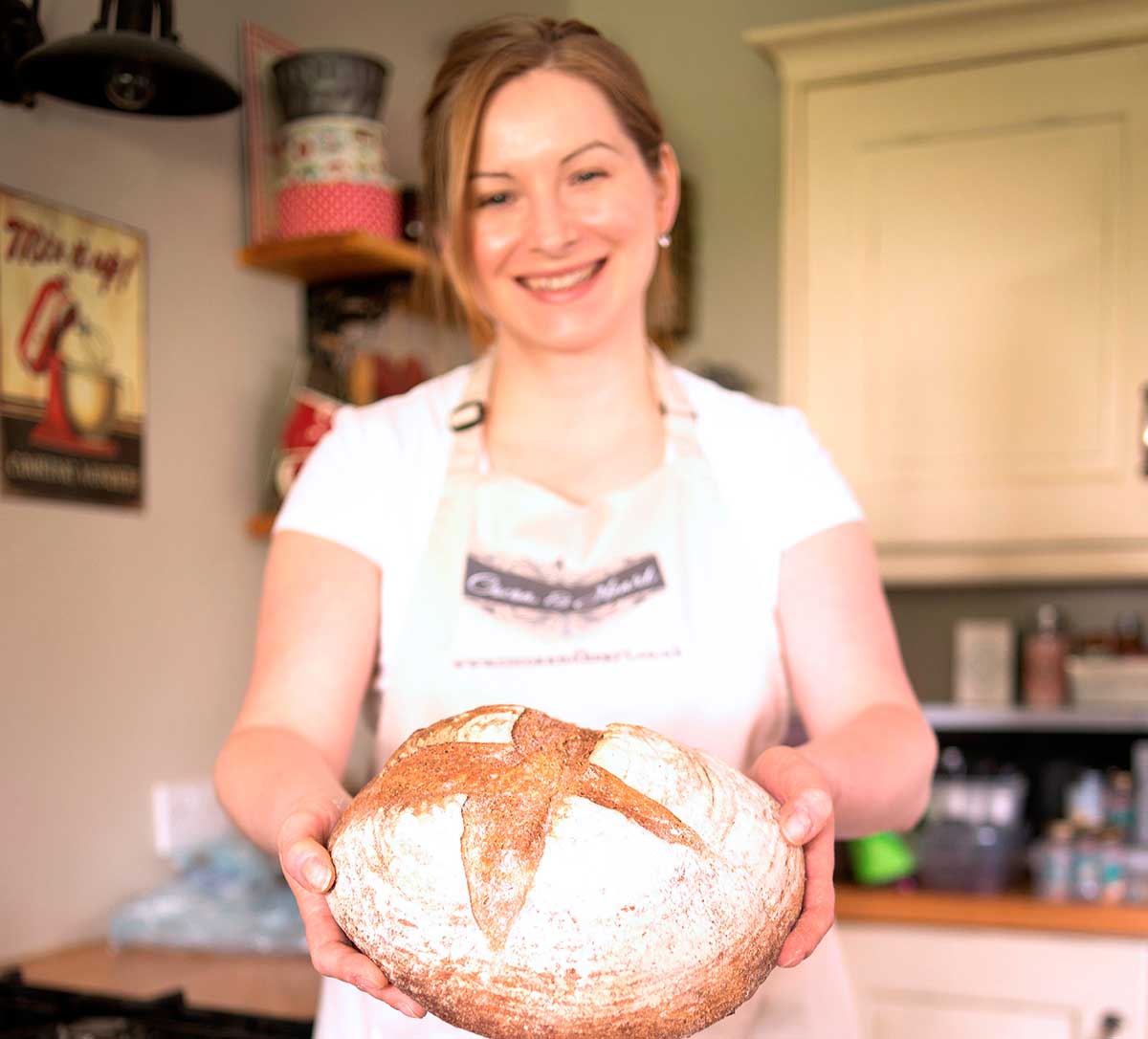 I love my job, starting early when everyone else is still asleep, finishing baking late at night, and the beautiful people I've met over the three years since I set up my little baking business.
I started to bake my own Real Bread around the tirn of the millennium, when I couldn't find anything I liked in supermarkets. After few failed attempts - my first bread ended up like a brick - I began to bake decent loaves, good enough that my friends wanted to take one to a dinner party! And so it started…
Sharing experience and skills
I now run baking workshops as Cocoa & Heart to share my experience and skills with other enthusiastic bakers. It always amazes me that people from so many backgrounds are interested in bread making. I've had professional musicians, surgeons and members of the armed forces on a break from duty overseas joining me, as well as people on a UK holiday looking for a chance to brush up on their skills.
Most people are amazed to find that, with just a bit of good planning, they can bake so much bread in a relatively short space of time. It's so rewarding to hear people say that since they've been on one of my courses they've not purchased any factory loaves because they now make their own Real Bread.
My job's not been without its lighter moments. When BBC Radio Kent contacted me to take part in a live interview, I wasn't about to turn them down. After what seemed like an age waiting for a song to finish, I found myself answering questions about my courses and making all manner of breads. The interviewer was most amused when I told him that I was in fact halfway through a baking workshop and had left my students kneading to nip upstairs and chat to him!
A bread baking community
But it's not just about providing one off classes; it's about building a bread baking community. I've just started refresher courses for my previous students, which gives them chance to meet up again and practice particular techniques or a tricky bread recipe. One older gentleman recently told me that when he's baking he feels connected to everyone else making bread across the whole globe. It's lovely to see parents and their children on the same course; knowing that in a small way I'm helping to ensure that the passion and skills for making Real Bread is being passed down through the generations.
I do love people visiting my own home kitchen to learn, but by the time you read this I'll have run my first, week-long residential course in a Victorian manor house in south Wales. We will even spend a day milling our own flour at the watermill in Talgarth, home to fellow Campaign supporters at The Bakers' Table.
Hopefully it will have been a great week of baking, eating homemade food and relaxing by the fire, and I'll be planning where next I can bring people together to bake
@cocoaandheart
---
Article originally published in True Loaf magazine issue 23, April 2015
At the time of online publication (December 2021) Magdelena is using her classes to share her passion for chocolate and Talgarth Mill's bakery/cafe is between tenants.
---
SHARE