Sandwiches: In search of a real meal deal
In January's resolutions season, Hazel Roberts set herself the challenge of giving up sandwiches for a month. Here's how she got on.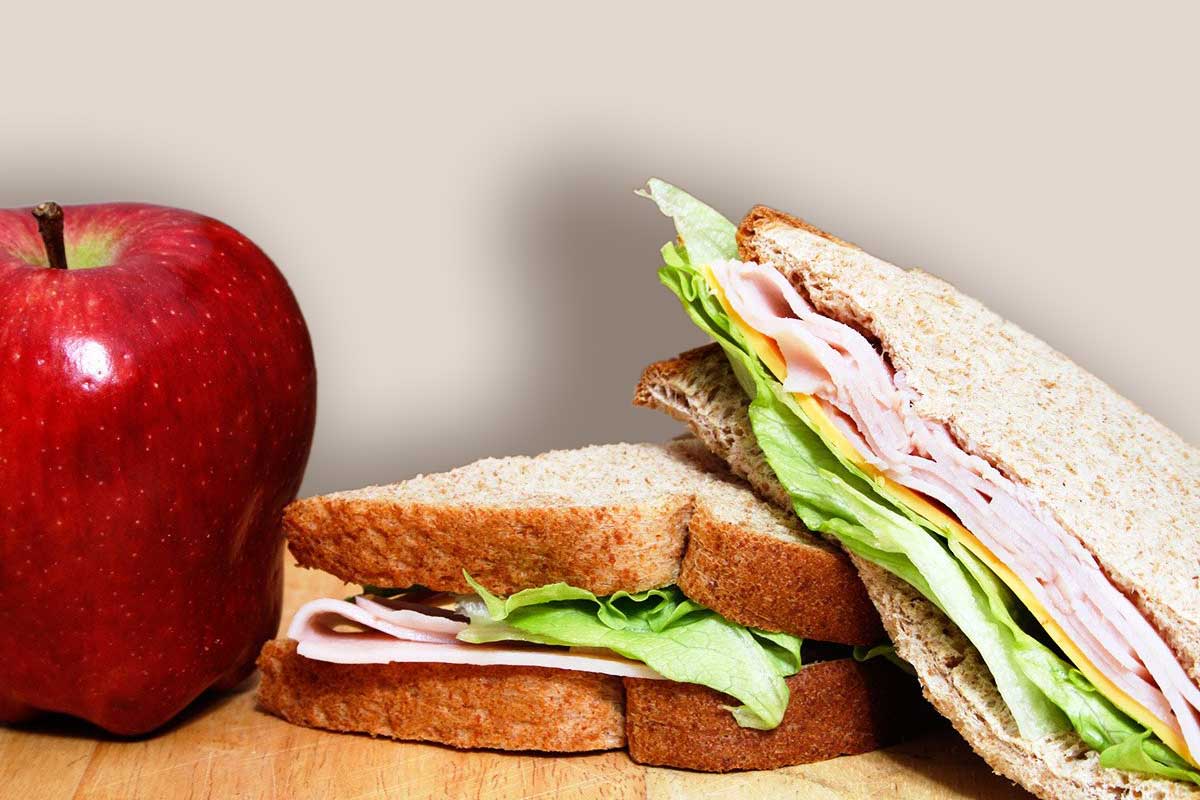 It was in a New Year's inspired state of self-improvement that I decided to read This is Not A Diet Book by Bee Wilson. I was thinking there has never been a book that I so fully agreed with, until I reached page 77, where she suggests that I gave up eating sandwiches for a month.
Well, that was never going to happen. As Bee herself says: "what is lunch if not a sandwich?"
She goes on to paint a picture of what the sandwich has come to mean to many people: bought as part of a meal deal, accompanied by crisps and a bar of chocolate. It sounds familiar. My lunch is usually a sandwich. A lazy sandwich, of sliced white with ham or cheese. Made with minimal thought, even less effort and eaten at my desk with so little attention paid to it that its only function is to quieten the grumbles from my stomach. Working from home I don't buy mine, but I do follow them with crisps and a small square of chocolate, generating one associated flavour after another that must be obeyed like a ritual.
Poor excuse for a meal
A few days later, whilst reading the January edition of the BBC Good Food Magazine, I found food journalist Joanna Blythman proclaiming that "a sandwich is not a proper meal." She wrote of the "additive-laden bread*, waterlogged ham, plastic cheese and fish mulch" sandwiches so often purchased by office workers and used as a poor excuse for a meal in hospitals and schools. Undeniably true, it was all starting to nag away at me.
Even soup needs bread
I returned to Bee's advice. "After a month," she said, "you are free to return to sandwiches, or not, as you wish." A month…I could do this.
Soon I developed grand ideas about freshly-cooked risotto, leftover pasta, quiche and homemade soup and this was how I started. But even soup needs bread, and I really fancied poached egg on toast. I had to re-assess. Did this really have to be a month without sandwiches, rolls and toast, or did I simply need to avoid Chorleywood Process sliced white?
Excited about sandwiches
Flagging already, I decided bread had to be on the menu and dusted off my recipe books. Starting with a trusted bread roll recipe, soon I was making exotic breads for dinner and eating the leftovers for my lunch. Then there were calzone, beer and rye bread with my poached egg, freshly baked cheese and herb bread taken to a lunchtime meeting for sharing, whey bread made from yoghurt making, garlic bread and panini. With glorious Real Bread, I found myself making delights such as beetroot hummus and my own mozzarella to go with it.
By the end of the month, as Bee had predicted, I was not in the same place. I am still fundamentally in love with the sandwich but my standards have shifted. Sliced white with a piece of ham just isn't going to cut it anymore. I want crispy crust, a consistency worth chewing and stuffed with worthy fillings so satisfying that there feels no need to follow it with crisps and chocolate; a sandwich that demands attention and is capable of being a proper meal. I am booked on an artisan bread making course and excited about sandwiches in a way that would have seemed impossible at the beginning of the year.
*The Real Bread Campaign doesn't recognise such an industrial loaf product as bread. Ed.
---
Originally published in True Loaf magazine issue 35, April 2018
---
SHARE