King of the Table
Whether served simply to kick-start your meal or as a fundamental part of a dish, bread should be treated with the same care as every other element of the dining experience, says Izzy Kaminski.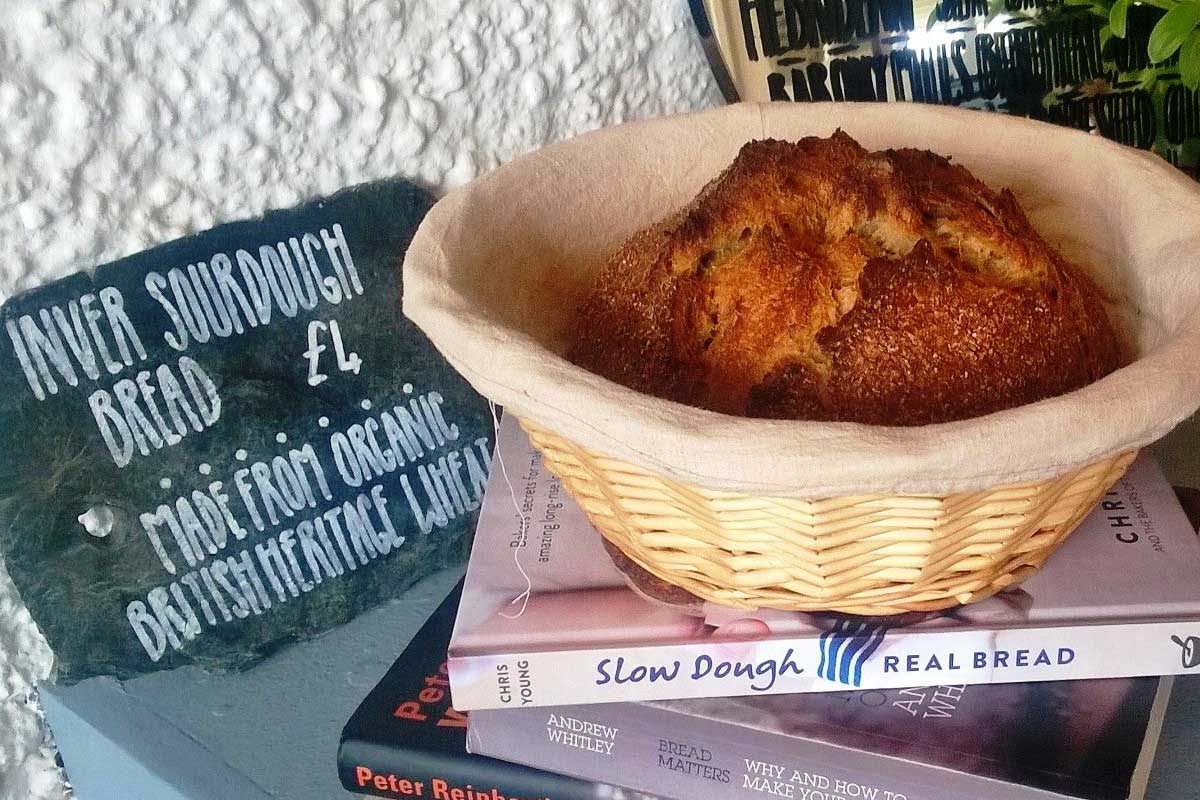 Some eateries seem to treat bread as an afterthought, serving part-baked factory products instead. However, a growing number of restaurants in the UK are baking Real Bread in-house or buying it in from local bakeries.
Mikael Jonnson, head chef at the Michelin-starred Hedone in Chiswick, has a simple answer to why his restaurant bakes its own: "We bake bread because we cannot buy similar bread. I want to supply Real Bread that has been fermented without [added] yeast because it is a better product."
Rhian Cradock, head chef at The Feathers Inn in Stocksfield, Northumberland has more pragmatic reasons to renounce mass-produced efforts. Not only does it taste "better and it's a very local product, but it also keeps better, it doesn't go mouldy. We're really quite remote and there aren't any commercial bakeries that are any good near here so we make everything: our own charcuterie, pastry, brioche."
Real appeal
Pump Street Bakery in Suffolk supplies local cafés, as well as their own, such as the Crown and Castle and Darsham Nurseries. Founder Joanna Brennan says: "For too long bread has been a forgotten add-on to a meal, or just a vehicle for other flavours. What I love is when the flavour of the bread is a component part, for example rye bread with smoked fish, toasted croutons in a soup, or brioche French toast."
Chalk Hills Bakery in Surrey also supplies local restaurants, cafés and pubs. Owner Chris Robinson says that, while some people are attracted by the purported health benefits of Real Bread made by a longer fermentation process, "the real appeal is its better texture and flavour".
Barriers to bread
Brennan believes cost can be a barrier, with some restaurateurs simply choosing to buy baked products "from major restaurant suppliers for a fraction of the cost than they can from their local bakery."
In Robinson's view, such decisions don't always seem to line up with an eatery's apparent ethos. He describes approaching an Italian restaurant that takes pride in the quality of the pasta it produces from scratch in house. Despite this, the owner wouldn't buy Chalk Hills Bakery ciabatta because it was a third more expensive that an inferior industrial offering. "To him it was a pure cost decision, which just doesn't compute in my mind."
However, Robinson concedes that some people "think bread should be soft and floppy" having been "conditioned as such by mass-produced products. Therefore, when you offer them some wholesome crusty sourdough they simply don't understand it."
A bread revolution
Happily, more and more people clearly do see value in Real Bread. Carole Roberts of LoveBread social enterprise in Brighouse, says she cannot, and does not try to, match the price of mass produced loaves and her business is thriving. "They all love what we do and really want to offer something truly local, fresh and different. They get great feedback from customers about the bread. We are busier than we have ever been."
This is echoed by Brennan, who says that demand for Real Bread has risen steadily in the six years they've been open. "I think this is a parallel with people's interest in quality, flavour, origin and removing unnecessary processed foods across the board from their diet."
Also bringing Real Bread to a table near you…

Small Food Bakery – at Café Royal in Nottingham
Bread and Roses – at pubs and cafes in Northumberland
Hen Corner – at The Weir and The Griffin in Brentford
Andy's Bread – bakes in the Old Mill Bar in Llanidoes
Toast Rack – serves its own sourdough in its coffee shop in Wandsworth
Little Bake House – bakes for its own coffee shop, as well as pubs and cafés in Cornwall and Devon
Artisan Foodworks – serves its bread in Merlin's Bakery Café and supplies local hotels, cafés and restaurants in Burscough, Lancashire
Artisan Bread Organic – at Tibits in London and Switzerland, and The Willow in London
Scarpello & Co. Craft Bakery – at Harry's Shack in Portstewart and Harrys in Donegal
Seven Hills Bakery – at cafés, restaurants and pubs in Sheffield
Baker Steve (microbakery) – at The Dog and Rabbit café in Penzance
---
Originally published in True Loaf magazine issue 30, January 2017
---
SHARE