Pão!
In summer 2015, Sofia Parente went back to her homeland of Portugal, where she reflected on the position that Real Bread has there.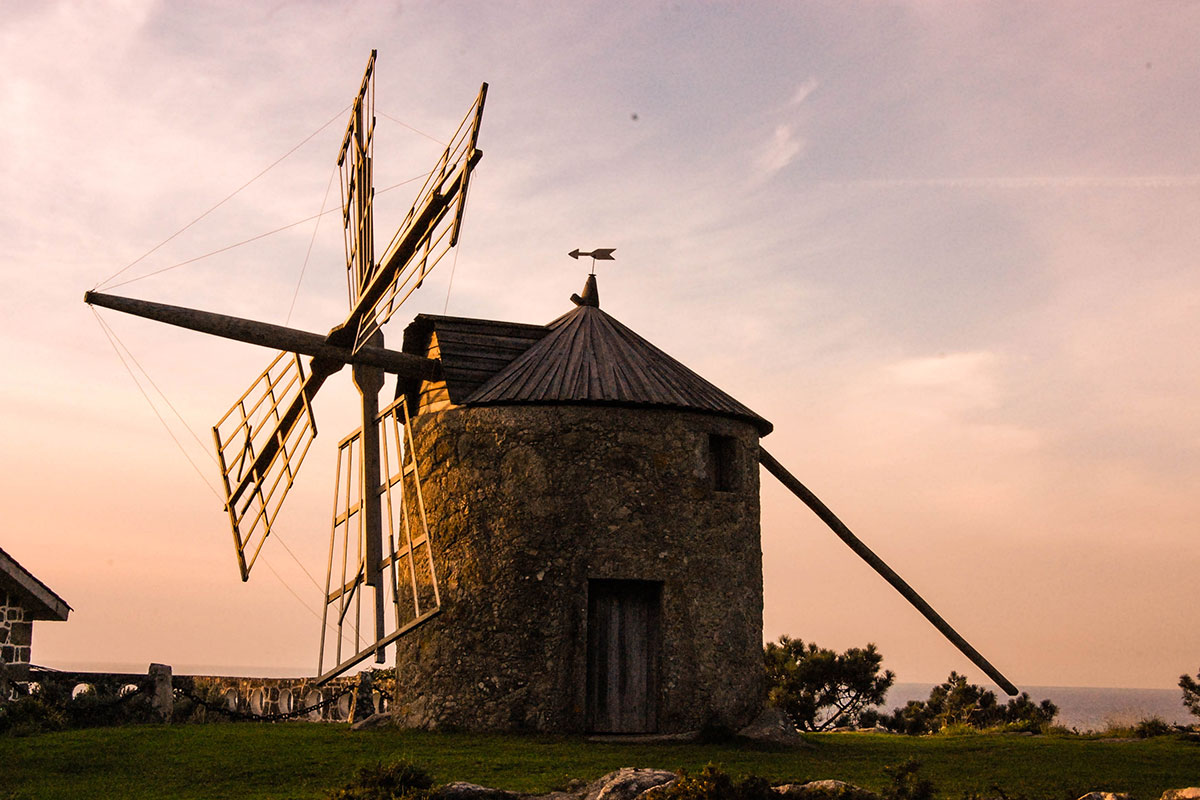 Pão (bread) occupies a central role in Portuguese cuisine, only equalled by wine, cheese and overly-sweet pastries. Whether at home or in a restaurant, it is often the first item to appear at the breakfast, lunch or dinner table. It is served as a side to soup or the main dish and it features as an ingredient in many main dishes and even deserts.
If you have visited Portugal you have probably smelled freshly-baked bread. It is available at many local bakeries and supermarkets also bake (or rebake) something they call bread as well. Sliced industrial sandwich loaves are almost unheard of and are frowned upon!
Regional variety
Traditionally, the type of bread available would depend on the region. Even though Portugal is a relatively small country, the varied geography and climate favours maize cultivation in the north coastal regions, wheat in the south and rye in the central and northern mountainous regions. The result is a regional map of dozens of types of bread made using one, or a combination, of these three grains.
After maize was introduced from the Americas it quickly became a staple food and is the main ingredient in the traditional sourdough maize bread or broa, which in Portuguese sounds like the word esboroa meaning crumbly. Broa uses mostly maize, bonded together with small proportions of wheat, rye or both. It is heavy and dense, with a hard crust and high moisture content. It is very popular and is delicious served as a side to grilled sardines or used as an ingredient in many salted cod dishes. The ëbroaí found in supermarkets is often a pale imitation of the original recipe because it uses bakerís yeast to speed up the process, more wheat and less maize. Fortunately, it is still possible to find a true loaf in many local farmersí markets, food festivals and small independent bakeries.
Cuisine and culture
As in other southern European countries, what is notorious in Portugal is how regional culture is intertwined with regional food. That is the reason why many people still proudly bake bread at home or support small, independent bakeries using the same ingredients and techniques as generations ago.
The region where I was born, Minho in the northern coastal area bordering Spain and the sea, is the perfect example. In the Municipality of Viana do Castelo alone, which has around 88,000 residents, there is a bread museum, several working water mills still milling maize and a set of well-preserved windmills. This example is replicated in many villages and towns across Portugal, each with their own small variations in ingredients and techniques.
Big business
For such a staple food, bread galvanises strong passions and everyone seems to have their favourite type. Many people also have a favourite local bakery or fond memories of an uncle, auntie or grandparent who used to bake bread every week, or coming home from school to freshly-baked bread. This nostalgic fondness is now used by many retailers and manufacturers, who use designations such as ëgrandmaís loafí or ëtraditionalí to entice shoppers to their products, which in fact may have been made using bleached flour and loaded with additives and fast-rise agents.
Although still not yet as concentrated as in in northern European countries, food retail in Portugal is following the same trend. It is now largely controlled by only a few big players, with five food retailers having a combined market share of more than 60%. Traditional retail still represents over 10% of the market - substantially more than in some northern European countries - but it is predicted this share will continue to lower over time.
My own prediction is that traditionally-made food will continue to play an important role and that if you happen to visit Portugal you will continue to smell the unmistakeable scent of freshly-baked bread. And who knows, some of that bread may well be Real Bread, lovingly-baked by an independent bakery just across the street.
Etymological breadcrumbs
Back in the day, the Portuguese were as inquisitive (and acquisitive) of other territories as the Brits. This is evident from the number of bread words around the world that are rooted in p"o. Amongst others, their culinary and linguistic legacy lives on as pau in India, bao in Taiwan, pan in Japan (to which missionaries might also have bequeathed tempura), and paanoo and akpaan in African Gold Coast dialects.
Originally published in True Loaf magazine issue 25, October 2015
---
SHARE