Making it in Malaysia
In 2010 Martin Prior wrote of how his experiences in sharing the joys of Real Bread helped him find his place in his adoptive local community.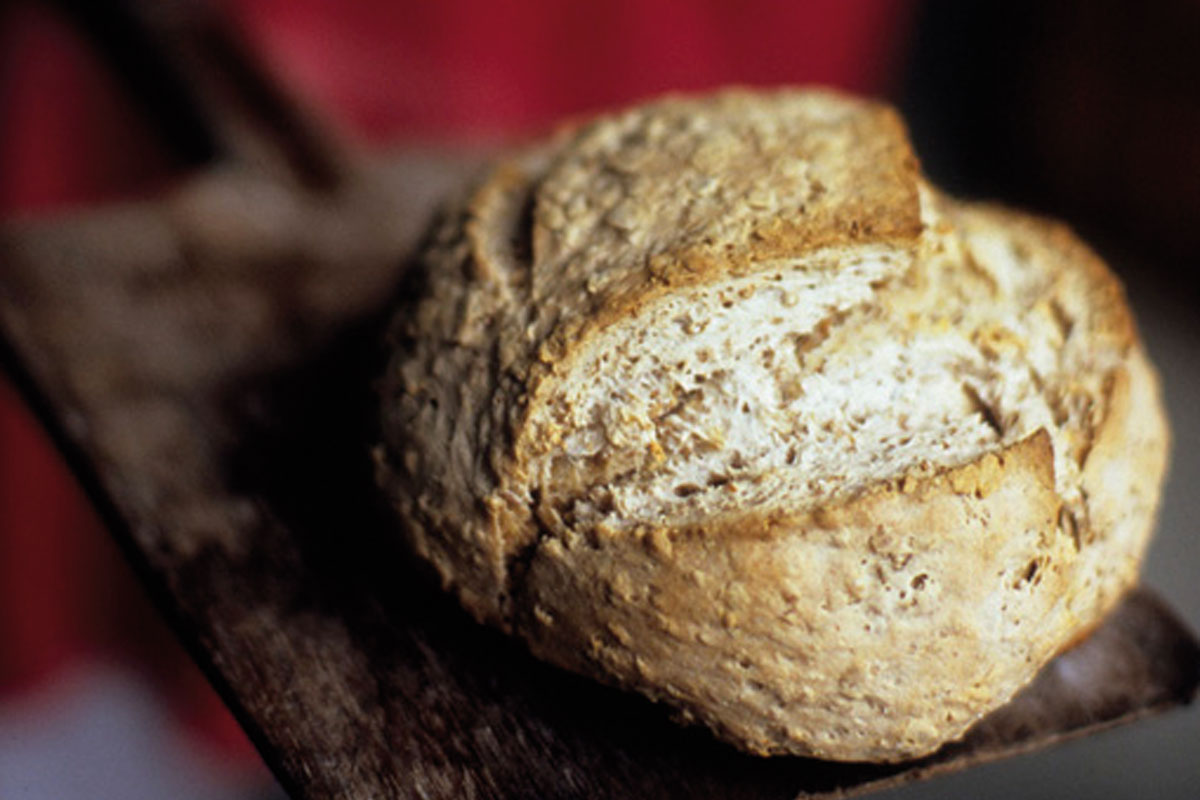 My wife Mardia and I moved from the UK to Malaysia in 2002 and shortly after we set up a small bakery, working from our home in Sungai Buloh. Although my passion was for Real Bread, our customers regarded our crusty loaves as too hard and so we turned to cakes. Engagements, weddings and birthdays being big occasions for celebration in Malaysia, these sold very well. We made our cakes with wholegrain flour, which we ground ourselves in a stone mill that I imported from India.
Our bread making began in earnest when we chanced upon an organic shop in one of the shopping malls. I happened to mention that I was a baker and they asked if I could send samples as they were looking for someone to bake bread. My wife and I quickly bought some ingredients from them and went to work through the night - we did not want them to change their minds.
A wonderful relationship
They loved our bread and that began a wonderful relationship with the chain of justlife shops. The group searches for artisans and small organic farmers and promotes their products through its stores. Justlife is strictly vegan and so converting many of our products posed challenges. Eventually, however, we were producing vegan Danishes and croissants, as well as a range of yeasted and naturally-leavened bread.
However that is only a part of the story, when we joined justlife, we joined a community. A community of artisans all striving to produce and provide the public with the purest food and non-food products available in Malaysia. Justlife customers are also part of this community and would come to visit Mardia & Mustaffa: The Bakerette Café, and spend the day in our garden and bakery. Some would come to learn and some to eat.
In our garden we grew many fruit trees and herbs, all of which we either incorporated into our bread or made into teas. We built a brick oven and we would have 'make and bake your pizza' days, which were very popular with the children.
Bake to school
We also went into the schools to teach bread making to five and six year olds. Malaysia is a place where factory loaves are super-white and as soft as can be. When we would tell the mothers that their children were going to make 100% wholegrain bread rolls, they would laugh and say they would never eat it. Well I am happy to say they were wrong. Apparently some children were even scolded by their parents because they ate all the bread and did not leave any for their father to try when he got home from work.
During the course of running the bakery, I tried to engage some people from the local community to come and learn bread-making from us, but it was not to be, that type of work being rather looked down upon. Fortunately, however, one of our students came forward to ask if she could come to learn more. We agreed and eventually struck a deal with her to take over the bakery in 2008 as my wife and I wanted to spend some time visiting our grandchildren. As I write, Meng Meng and her sister Angie are still running the bakery and doing very well. One day we hope to return to see what they can teach us.
---
Originally published in True Loaf magazine issue 5, October 2010.
---
SHARE