Loafing for the weekend
Since January 2017, Hannah Riviere Scott and her husband Daniel have been running a successful microbakery from their home in the south Norfolk village of Hempnall.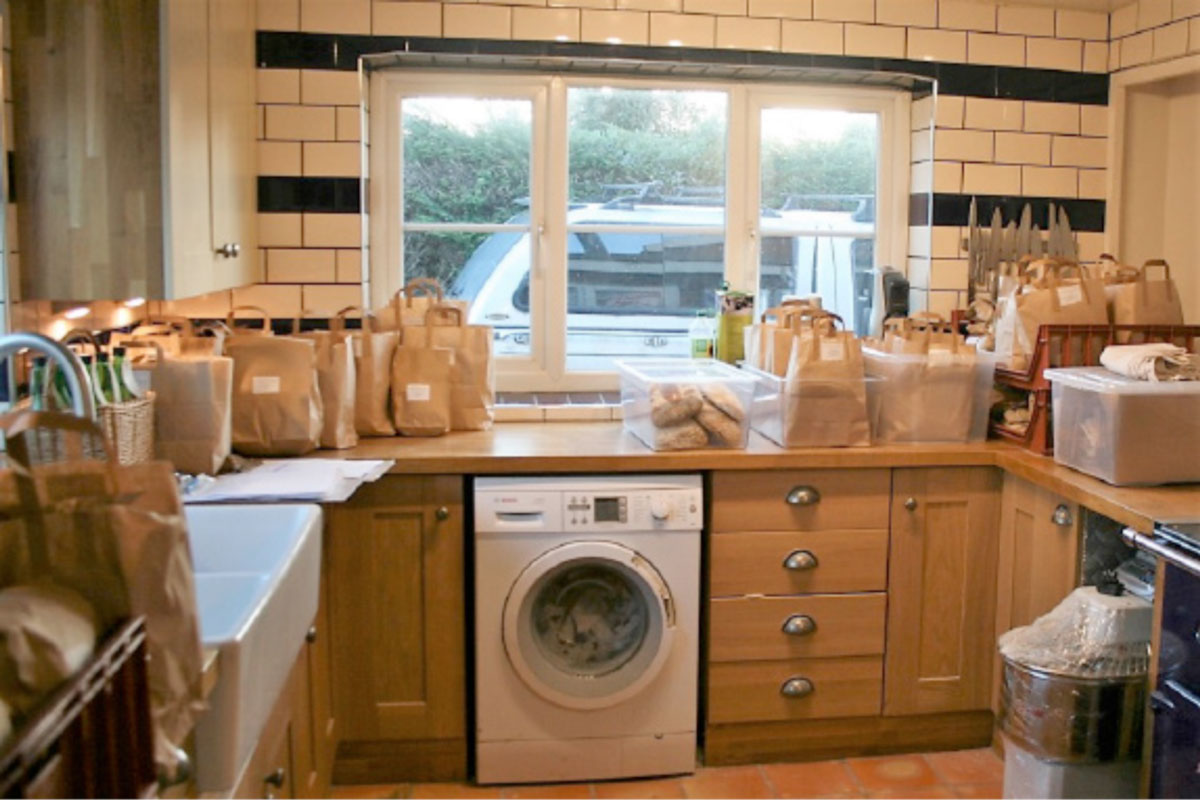 I was a keen home baker when I became a Campaign supporter in 2011. I then began a voluntary apprenticeship with a baker in Suffolk, where I learned so much. Techniques and recipes, sourdough baking, using a stone-decked oven; the practical side of running a bakery - orders, suppliers, packaging; the length and physical demands of a baker's day. This gave me an insight into what it would be like baking for a living and I would recommend it to anyone thinking of starting a microbakery.
Taking the plunge
Five years later I was on maternity leave after my daughter was born. I did not want to return to work long term, and we were refurbishing our cottage kitchen, so we allowed space for a bread oven and a mixer and decided to take the plunge! The oven, the one really essential piece of equipment for bread making, is a Rofco B40. It has three decks, a capacity of up to 18 loaves and I believe is the only stone-decked bread oven on the market that will fit easily into a domestic kitchen.
We launched Hempnall Village Bakery in January 2017, after our kitchen was signed off by the food safety team from the council. This was nerve-wracking but they were actually very supportive. We started by dropping leaflets offering free delivery around Hempnall, our large, busy village with a great sense of community.
I bake on Friday for collection or delivery on Saturday morning. We operate almost entirely on a bake to order basis, with customers ordering via our website, email or telephone. This keeps waste down and means every lovingly hand-shaped loaf is destined for someone who really wants it! The order deadline is midnight on Thursday, which allows me to get the right amount of leaven and preferment made for the various doughs. We have a range of about 10 varieties and occasionally make specials. These may be things like hot cross buns, brioche, cheese bread or Chelsea buns, which have led to some of our busiest weeks.
Connected to our community
Over this year, the bakery has generated a modest income, and has comfortably covered all costs. Along the way we have purchased extra loaf tins, proving baskets and cooling racks to meet demand. Our customer base has grown steadily, mostly through word of mouth. We have got to know our neighbours and feel much more connected to our community. We have connected with other local food businesses - there is a small farm shop nearby, and an excellent butcher. They both order a few loaves to sell on a Saturday and customers can also order bread from us to collect from those places.
Looking forward, we are considering working with a veg box scheme and maybe expanding our work space. There is definitely a market locally for Real Bread and we are hitting the limits of our domestic kitchen already...

You can download Knead to Know, the Real Bread Campaign's guide to setting up and running a microbakery
---
Originally published in True Loaf magazine issue 35, April 2018
---
SHARE