What is tradition?
What are traditional bread values? Whose right is it to define them? What, anyhow, is 'tradition'? Silvija Davidson investigates.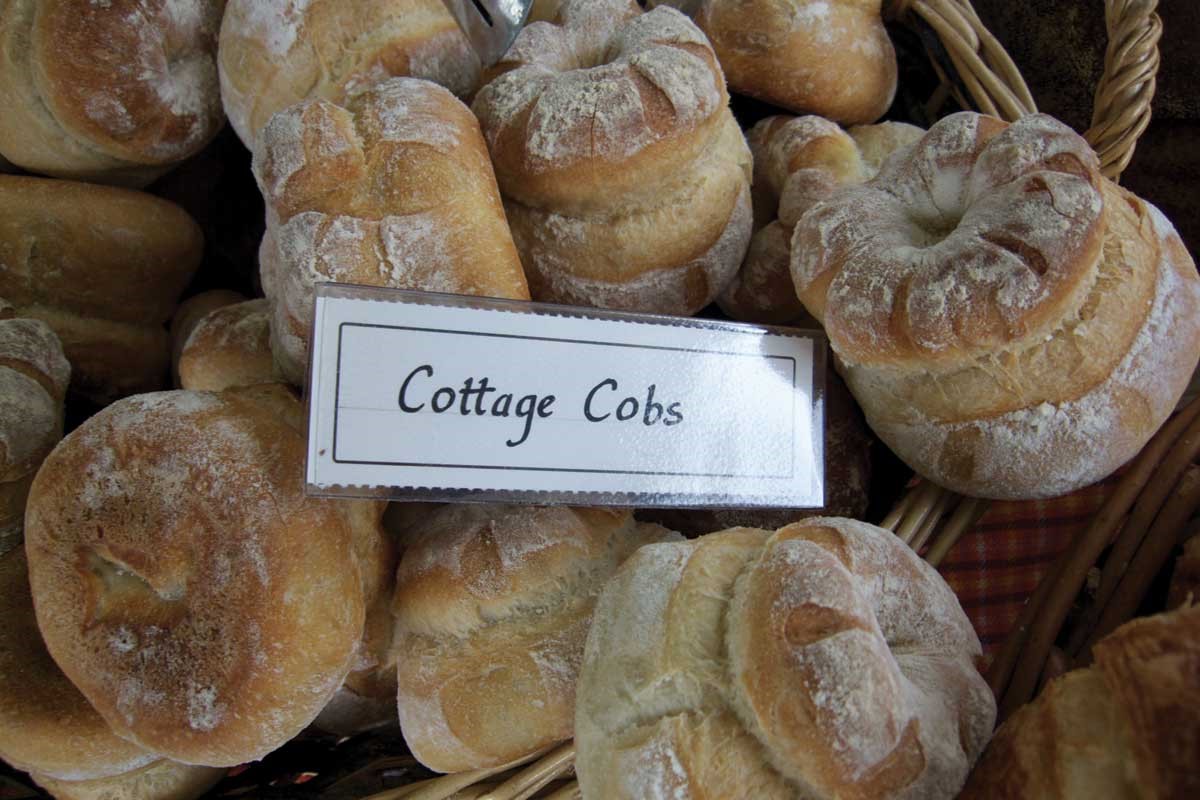 The temptation to appeal to 'tradition' when lambasting reductive modernism (take the Chorleywood 'Bread' Process) is overwhelming – and why resist? Who could fail to sympathise with the erosion of 'traditional skills' or be left unmoved by an appeal to preserve our natural heritage of traditional foodstuffs? And isn't the problem with just about everything the loss of 'traditional values'? Just now you might be feeling a little uneasy about 'traditional values', not least due to the interminable and unfathomable tethering of party politics to the concept. What on earth are they? Whose right is it to define them? What, anyhow, is 'tradition'?
Going back to the Latin roots of the word (stay with me) remember that a 'companion', according to the Latin, is one with whom you break bread. We find traditum, something that is handed over, passed down from the past to the present. As the sociologist Edward Shils points out in his 1981 book Tradition, this can be an object or a cultural construct; the Latin says nothing as to validity or veracity; nor does it imply anything normative or mandatory; nor is there any expectation of acceptance, re-enactment or indeed any kind of assimilation. It just is something that for better or worse has been handed down, so far – from one generation to the next, or across millennia.
Turkey-and-Hellmann's sandwich
More modern definitions sometimes claim that a tradition is established when it has stood the test of time – it is a 'time-honoured tradition'. Well, the once traditional belief in the earth's flatness has certainly failed on that score (though it did persist for a good few generations). On the other hand, it's perfectly feasible, and oft-heard, to invoke a 'time honoured family tradition' of, say, starting Boxing Day with a turkey-and-Hellmann's sandwich on a base of squishy sliced white. Maybe it's just a matter of time, of 'enlightenment', before that one bites the dust.
How much time?
The Food Standards Agency stipulates that 'the term "traditional" should demonstrably be used to describe a recipe, fundamental formulation or processing method for a product that has existed for a significant period' – but it doesn't define that period, referring only to what would be 'regarded as "traditional" by the average consumer'.
Traditional Chorleywood
I recently read a product endorsement referring to a venerable '50 year old tradition'. On that basis, makers of Chorleywood 'Bread' Process loaves can broadcast their credentials widely come 2011. Oh but we simply know, with all the common sense and instinct we can muster, that our London bloomers, crusty cobs and cottage loaves are 'truly' traditional.
Cobs certainly have a long history, and are referred to by Shakespeare - as a familiar term of abuse! Elizabeth David documents the cob loaf as 'a small round loaf of coarse brown meal weighing no more than 12oz'. Sound familiar? Of the bloomer, David writes: 'at one time it was understood that the bloomer loaf was of a special quality, made from high-grade flour and enriched with milk and butter or lard'. Haven't found any of those recently. 'By far the most characteristic and distinctive shape among English breads, one now unique I think to this country, is the cottage loaf' continues David (again from English Bread and Yeast Cookery, pub. 1977). Then she sighs that from being the commonest bakery loaf when Eliza Acton wrote her bread book in the mid-nineteenth century, it has all but disappeared. 'When, on the rare occasion, a spectacular looking cottage loaf in a bakery tempts one into buying it, the disillusion is all the greater. Today's white bakery dough, for all that it may be hand-moulded and well baked, just does not have character or flavour.' The shapes may be 'traditional', but scratch below the surface...
Pornography
More sophisticated methods of evaluating traditional products have been proposed by organisations concerned with the preservation of tradition, most notably perhaps by Slow Food's Ark and Presidia projects, governed by the Foundation for Biodiversity. 'These small-scale projects', explains the website, 'protect traditional production methods by supporting producers in situ and helping them find markets for traditional foods'. Traditional production is 'relevant to the gastronomic culture of the regions of production, linked to local identities, and produced in well-defined areas with specific geographic/climactic/cultural characteristics'. It is also specifically linked to the 'artisan'. 'Presidia promote traditional artisan craftsmanship in food production'. This seems well thought out, and laudable, but I know from experience what disagreement there could be over detail, quite aside from the wider issues of cross cultural definitions of 'tradition', often linked to time span. For example, compare modern 'artisan' US food traditions, of micro brewing and raw milk cheeses, say, with 'generations old' fiercely guarded products particular to Italian villages, indeed families within those villages. At the Cheese festival in Bra I asked the author of a book on American artisan raw milk cheeses how he defined 'artisan'. He referred to the apocryphal remark on pornography: hard to define but 'I know it when I see it'.
When we defend 'tradition' we are, effectively, self-appointed custodians with some innate, or rather culturally developed, sense of why we value the concept and the product or practice that we feel falls within that bracket – but more often than not we cannot transmit this clearly and convincingly.
Old British favourites
Perhaps it's our failure to acknowledge the ambivalence of the term that leads to protests against 'tradition'. As the gifted and intelligent chef Peter Gordon wrote in a recent article for The Independent: 'It seems we've closed the doors on experimentation and innovation (with the exception of molecular gastronomy, which seems to happily slip beneath the radar) unless it's firmly rooted in something grown in the Pennines or Tewkesbury. We are clearly given the message that we mustn't mess with tradition, although I notice many recipes based on old British favourites often replace lard and butter with "healthier" olive oil these days – hardly a seasonal regional ingredient (unless you happen to live in Liguria).' Which took me back to Jane Grigson's basic bread recipe in English Food (1974, and thus preceding David on Bread): 'Lard is traditional in England, but I prefer olive oil'.
Elizabeth David
And here is E. David on 'Adapting Traditional Recipes: A Note': 'Nobody will deny that there's a certain monotony, not to put it too unkindly, about our English yeast dough specialities...I think that sometimes we should take out these old recipes, give them a good shake, put them to work on a different job, inject them with a completely new lease of life. Suppose, for example, that olive oil were to be substituted for the lard added to a basic bread dough...I don't see why we should not bring about a welcome renewal of our old recipes, forget that the English tradition is to have everything as sweet and as white as possible, and branch off in another direction'.
Well, well. What to conclude? As a sociologist, Shils decided that 'the tendency to distrust and rebel against tradition is at the heart of tradition itself; only through suspicion and defiance does tradition actually move forward.' But our concern is not with defending a concept, nor with analysing social behaviour, but with defining and promoting Real Bread. So, my reaction: sever all links with sepia toned images of baker boys trundling bikes over Yorkshire cobblestones; lay crusty cobs to rest with archaic manchets and trenchers; sample and get to know good bread in every modern shape, size and modulation and transmit that understanding. And unless you are clear as crystal on every nuance of what an appeal to 'tradition' might mean to you and your audience, drop the term and get real!
Silvija Davidson is the author of Loaf, Crust and Crumb, a member of the Guild of Food Writers and was a founder memeber of the Real Bread Campaign's working party.
---
Originally published in True Loaf magazine issue 4, July 2010
---
SHARE