Start 'em young!
We guess that many Campaign supporters began Real Bread making as an adult. Not Christopher Foster, who at 14 years old has been baking bread for three years and already has two World Bread Awards under his belt.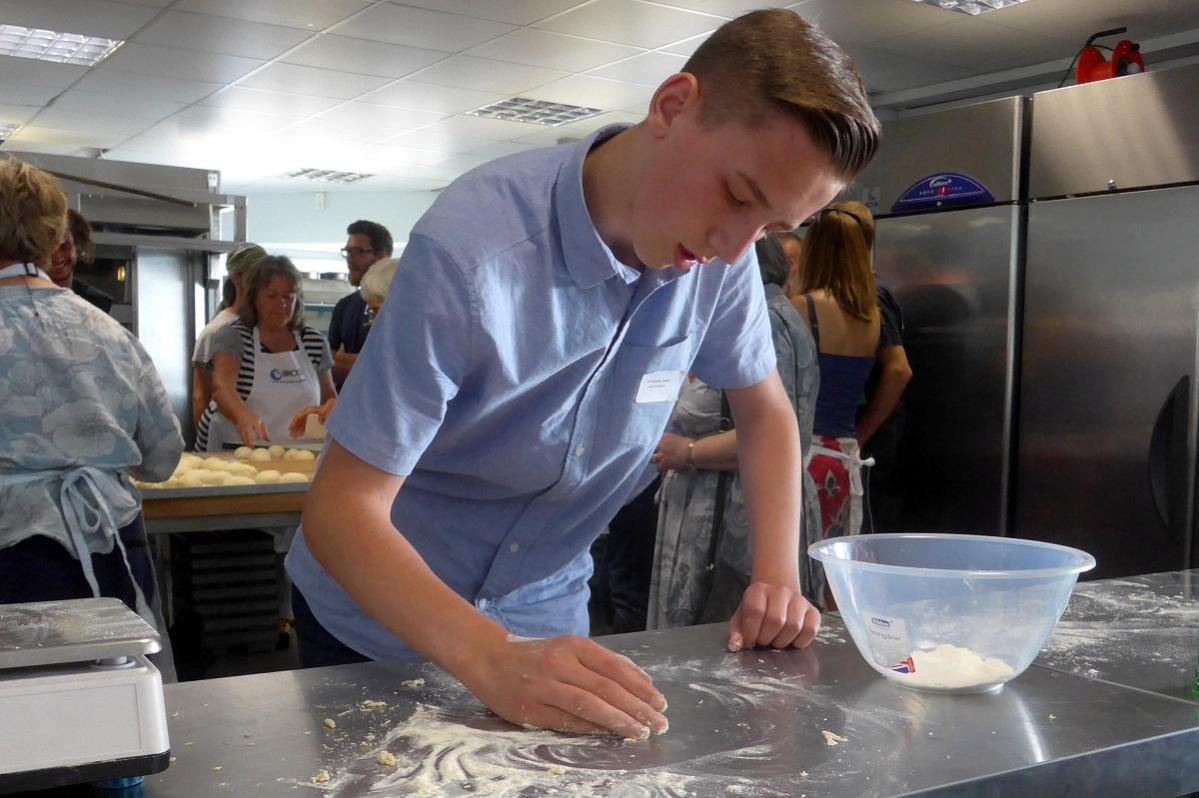 I first got into baking when I was about three years old, making cakes at home. I like baking because it is fun to make something from scratch. I like to make things for other people and see them enjoy what I have made. I especially enjoy making things for charity events.
Getting the bread bug
I started making bread in 2014, when I saw an advertisement for the Tiptree World Bread Awards and decided to have a go. I experimented with a Dan Lepard recipe using different flavours and shapes. I was really pleased to win the award with a bread called Me and My Sister, which was a loaf with two faces: one savoury and one sweet.
At the awards ceremony, I asked the well-known baker Tom Herbert what Real Bread was and he explained it to me. I now believe strongly in making Real Bread because it tastes great but it is also good for the environment.
I entered again in 2015 with two loaves: both won gold awards and I was both winner and runner up in my category. I was praised for the creativity and flavours in my bread.
Bread improvers
Winning competitions such as the World Bread Awards has brought me into contact with a range of people in the bread industry and has helped to develop my baking. I joined the Craft Bakers Association and Real Bread Campaign and have visited several bakeries.
I was delighted to be offered a free place on a sourdough course at the School of Artisan Food, taught by Campaign ambassador Emmanuel Hadjiandreou. Emmanuel is a great tutor as he is very knowledable and makes learning fun. It was great to learn how to look after starters as it has been something I have struggled with in the past. I learnt how to shape my dough and made some great tasting Real Bread.
Having recently won a competition for my giant hot cross bun, I am looking forward to going on a course led by another Campaign ambassador, Duncan Glendinning of The Thoughtful Bakery.
...and jam
I also like to make preserves and sell it to friends and family. I have won awards at the Real Jam Festival, World Jampionships and World's Original Marmalade awards. The money I have raised paid for a Brod and Taylor prover, and a brilliant patisserie course at the School of Artisan Food.
This year I demonstrated bread making and chocolate truffles at the Northampton Food Festival. I really enjoyed answering questions about what I made.
When I am older I would love to be a professional baker. In the meantime, I will develop my knowledge by trying out new recipes, following developments in baking on Twitter and taking opportunities to visit bakeries.
jammybakers.blogspot.co.uk
@jammybakers
---
Originally published in True Loaf magazine issue 33, October 2017
---
SHARE