Since founding Honesty in 2014, Romilla Arber has built the business to employ around 80 people across ten sites.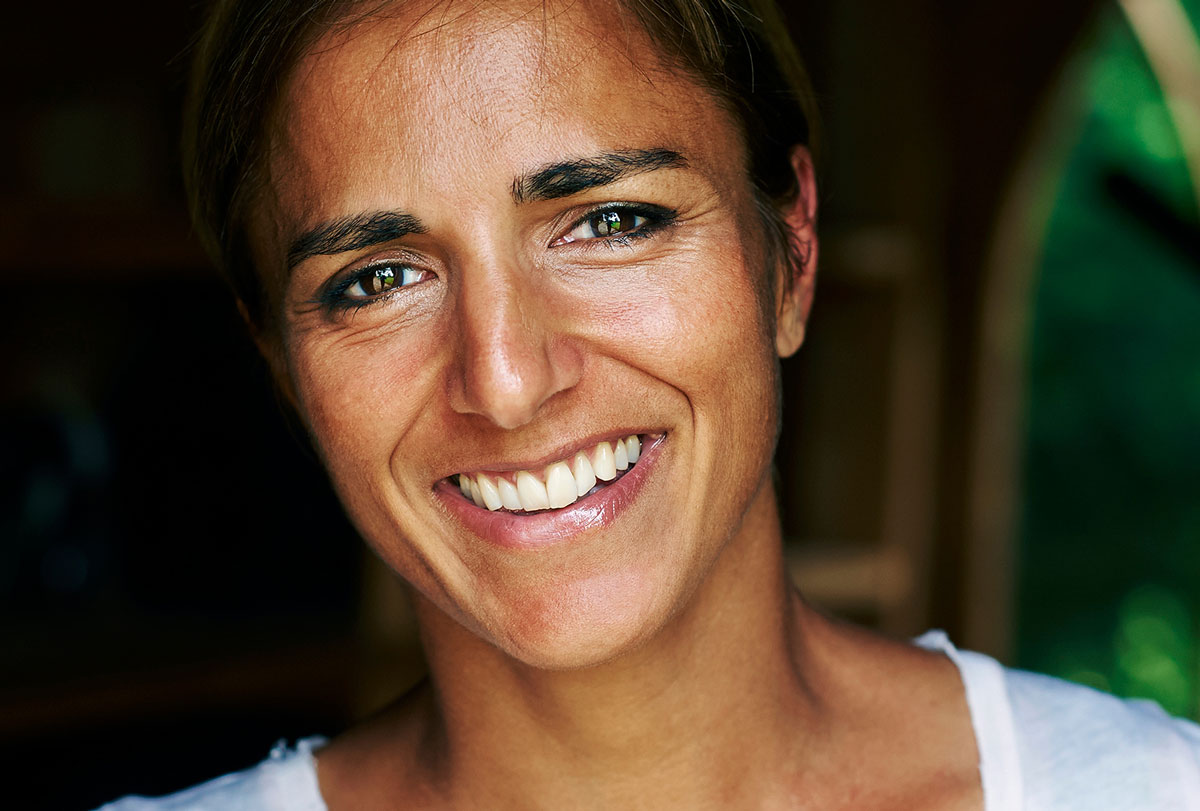 Photo © Honesty Group
The roots of my business are bread. I grew up watching my mum make bread on the kitchen table. In the school dining room, I would tackle a doorstep made from those chewy loaves, whilst looking longingly at my friends' perfectly-cut, neat Mother's Pride sandwiches. Back then I didn't really appreciate that I was the lucky one.
I was always an enthusiastic amateur baker and home cook who appreciated the importance of making food and meals from scratch, using fresh ingredients. I knew that my children would benefit from the nurturing and social side of sitting down to eat as a family, as well as the health benefits of eating with thought and care.
Power to change attitudes
Years later, whilst I was tiptoeing round the idea of starting a food business, it was Real Bread that was my main motivation. How to get good quality loaves to people in a convenient way that would have the power to change their attitude to bread and convert them to idea that eating real food - made with good quality ingredients by people who care about what they are making without resorting to artificial preservatives and other additives to create the illusion of freshness - is vitally important if our food culture is going to have any future at all.
So that was it - I set up a cookery school in our barn at home, teaching people about bread and how to make it. I bought a run-down pub restaurant and converted one of the buildings into a café and bakery that produced bread for the restaurant. It wasn't long before we outgrew that space and moved into a small industrial unit.
Bigger but still by hand
Six years later we now have a large bakery in a converted industrial space. We have a couple of Tom Chandley deck ovens, a couple of mixers and provers. We still cut and shape every loaf by hand. We employ four bakers, two of whom we have trained from scratch. They are a wonderful team of people who love making bread and working in a proper bakery. From the bakery we deliver bread, cakes and pastries to our ten café, coffee, farm and deli shop outlets around Berkshire and Hampshire and our wholesale customers across South East England. We have also now set up an e-commerce site so that people can order their bread and pick it up from one of our stores.
There have of course been myriad challenges, headaches and stresses. I can best sum up these challenges by quoting Frank Cottrell-Boyce: "Innovation comes from those who are happy to embark on a course of action without quite knowing where it will lead, without doing a feasibility study, without fear of failure or too much hope of reward." Of course there are stresses and sleepless nights. But there are also some lovely feelings of achievement and times of euphoria when things go well and our loyal customers keep supporting us and encouraging us in what we do. Every time I eat one of our loaves, or a handmade croissant, I feel an immense amount of pride that this business started six years ago with seven people and now employs about 80.
Positive change
While I was dreaming about starting a food business I was a lawyer. I think the skills one uses as a lawyer are similar to some of the skills one needs in business, the determination to solve problems, to find a solution, even if that means compromising on your initial goal. I think it also gives you the ability to listen to other people's opinions and to alter your views as a result.
Since starting Honesty, there has been a huge growth in independent food businesses and the ecosystem of food businesses has changed considerably. There is a huge divide between people who buy good quality produce and those who do not. In many cases it is because they are excluded from the system, either through geography, poverty or lack of knowledge. Many people have realised that they can have a positive impact by using their food pound as a form of direct action, to have a positive impact on the environment, the local labour market and local suppliers and producers. There has been a huge growth in independent food businesses.
I want to ride the wave of this positive change, whilst doing what I can as a responsible business owner to press for changes in food education so that people can learn about the food they need to eat for a healthy life. I also want to encourage the empowerment of labour by giving my workers real skills and knowledge and thereby decent earning potential.
Community spirit
The future for Honesty is to continue to open outlets in the heart of local communities, staying away from the areas that big food businesses are attracted to. We cannot compete with big business and we don't want to. I want to keep communicating effectively with our customers about why we do what we do. I want to continue to make good partnerships with local food producers and suppliers so that our businesses become co-dependent and benefit from each other's successes. I also want to reach more into the communities in which we operate so that we are always adding value. I see this as the future for us and other local small food businesses.
---
Originally published in True Loaf magazine issue 45, January 2021
Published 19 Apr 2021
Real Bread Campaign: The Real Bread Campaign finds and shares ways to make bread better for us, better for our communities and better for the planet. Whether your interest is local food, community-focussed small enterprises, honest labelling, therapeutic baking, or simply tasty toast, everyone is invited to become a Campaign supporter.
Support our charity
Your donation will help support the spread of baking skills and access to real bread.