Heirloom bloomers
Penny Williams from The Artisan Bakery School offers some thoughts on baking with ancient and heritage grain flours.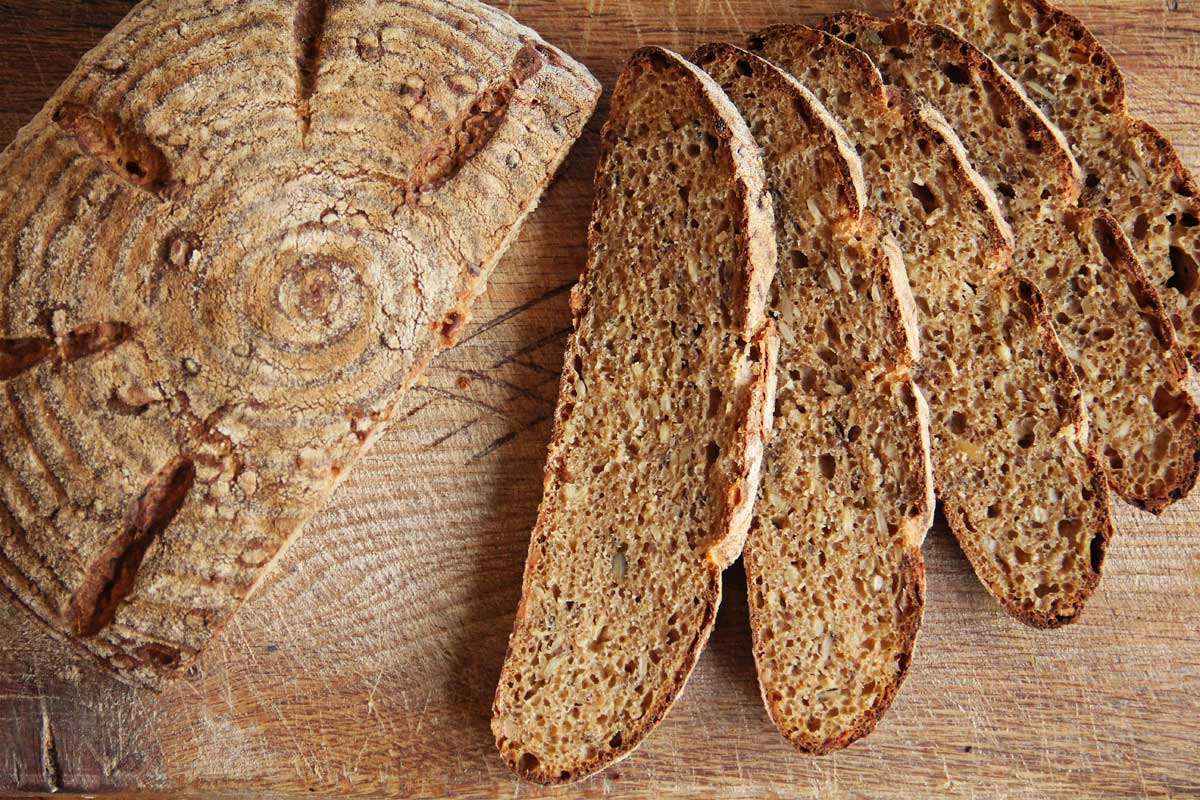 At the Oxford Real Farming Conference in January this year, the UK Heritage Grain Alliance was founded to promote the adoption of small-scale, local, heritage grain farming across the UK. Following on from the launch of the British Isles Community Grain Association last year, it's clear that the significance of older grains is mounting.
In the current confetti storm of packaging plastered with heritage, heirloom, paleo and similar 'ye olde' epithets, you could be forgiven for thinking that older grains were the new Bitcoin*, but there is more to this kind of grain than fashion, or faddy notions of nutrition.
As Professor Sarah Gurr, Chair in Food Security at the University of Exeter, told me: "Heritage crops hold a hidden treasure trove of genes which, in a changing world of new pathogens and climate challenges, may become crucial for future agriculture."
Ancient, heritage or vintage?
Einkorn, emmer and spelt are all members of the genus Triticum and generally known as ancient wheats. The first to be cultivated, about 10,000 years ago, was einkorn (T. monococcum). Einkorn was then crossed with wild goat grass (Aegilops tauschii) to beget emmer (T. turgidum subsp. dicoccum), and emmer then crossed with goat grass to produce spelt (T. spelta or T. aestivum subsp. spelta).
Depending on your point of reference (and there is plenty of debate…), heritage wheat is defined as either 'pre-dwarfing', a programme culminating in the Green Revolution of 1960s, or 'pre-hybrid', meaning wheats bred prior to 1900, when North American hard wheats were first crossed with the softer British wheats.
Vintage is my own, upstart suggestion for those cultivars of bread wheat (T. aestivum) bred and registered in the '60s and '70s, like Maris Widgeon (1964), which are not heritage but still have great character.
Heritage grains were originally grown in mixed populations, or landraces. These gave a better chance of a failsafe harvest as a disease might blight one variety, but rarely all varieties together. Farmers saved some seed for replanting every year, building up resilience against weather and pests and becoming tailored to local soil conditions. They also preserved precious biodiversity, unlike the aggressively-hybridised, input-greedy modern monocultures. You can read more about heritage wheat varieties and landraces on Brockwell Bake's Wheat: Gateway.
So what about the baking?
The common perception is that heritage grain flours can be tricky to handle, but once you give up on a quest for gluten you can practically twang, you'll find a world of more subtle pleasures for your palate. Don't forget, our ancestors were building their families on bread made with these flours, and baked in far less convenient conditions.
Here are my tips on the gentle art of baking with heritage grain flours:
Handle with care: The gluten in a heritage grain flour is more fragile than in modern bread wheat flour and your dough will be a) very extensible; b) not very elastic. This means you have to handle it more gently. Let it sit in the bowl after the initial mix, and then do a short, gentle knead.
Easy on the gas: Baker's yeast is a bit boisterous for this kind of flour, likely to burst those delicate little gluten balloons. Sourdough leaven, apart from all its other known and potential benefits, generates carbon dioxide more gently.
Give it time: Try a longer, cooler fermentation than you might usually use, say three to four hours first rise, followed by a one to two hour proof, all at room temperature. Or, prove the loaf in the fridge overnight, allowing it to come to room temperature for an hour before baking it.
Offer support: For tallest breads, bake in a tin. For bannetons, use less water, and under-prove. To counter sprawling if proving on a tray, I'll add up to 2% psyllium husk to a wet dough.
Go Dutch: Improve lightness by baking in a Dutch oven, a cloche, or on a pre-heated cast iron sheet.
Leave a great legacy! Bake with heritage flours. Support heritage growers and millers. In any quest for sustainable food sovereignty, these edible heirlooms may just turn out to be priceless.
Say it with flours

Our favourite bread is made with einkorn, spelt, and khorasan, but I recently tried some heritage grain flours from Scotland the Bread and Lammas Fayre, using a rye starter fed with white spelt for my leaven, at 30% of flour weight. Keeping everything at room temperature, from mixing to baking took approximately six hours.

Golden Drop, Rouge d'Ecosse and Hunter's
These beautiful, wholemeal Scottish flours each gave a really good rise, particularly Rouge d'Ecosse. Proved in bannetons, they stayed in good shape in the oven. The rich, biscuit aroma of sun-baked fields when they came out was quite uplifting.

Norman Rivet Wheat
Gorgeously silky, cream coloured flour. Tastes buttery, wheaty and indulgent. Combine with white spelt for spectacular rise!

Medieval Blend
The flour smells almost floral – maybe the oats. Baked a good free-standing loaf, with a sweeter, lighter crumb than I expected for a flour that includes two gluten-free ingredients, pea and bean.

Magna Carta
Milled from a mind-boggling '1215 heritage varieties of wheat, rye, barley and oats' (according to the bag), this was lighter than I expected, in both texture and colour. Tasty, versatile and a surprisingly modern feel.
www.theartisanbakeryschool.com
*A cryptocurrency. Erm, cyber thingy that's even more made up than 'real' money…I give up [ed.]
---
Originally published in True Loaf magazine issue 35, April 2018
---
SHARE