Raise a glass to toast
...because, says Joan Ransley, a freelance food writer, photographer and honorary lecturer in nutrition at the University of Leeds, it's back on the menu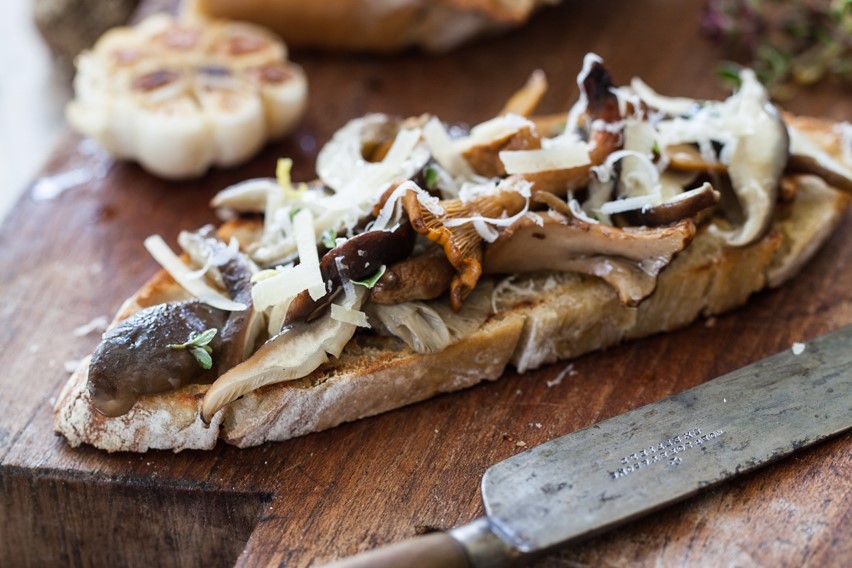 I am sitting in a café called Toast House in the beautiful spa town of Ilkley in West Yorkshire, eating a slice of toasted brioche, smeared with homemade frangipani and dotted with raspberries. I am in this artful emporium devoted to celebrating toast to find out why it, until recently the scourge of the low carb diet fad, is back on the menu.
Crumbs of history
In her book English Bread and Yeast Cookery, Elizabeth David informs us that buttered toast has been a 'peculiarly English delicacy' since the early 17th century, when fresh bread was a rarity. Stale bread remained so common in the British Isles, that toasting became a national habit. Victorian cookery books show any number of techniques for toasting bread in front of the fire, including special racks for burnishing muffins and crumpets.
Following the Second World War, however, bread consumption fell and so too did our appetite for the morning slice of toast. Instead, families began to eat processed cereals.
Feel good food
Today toasting is regaining popularity, with even revered restaurant critic Jay Rayner confessing to like his 'burnt with a smear of butter and a smattering of marmite.'
As Toast House's owners, Natasha Byers and Lisa Jenkins, have devoted the last year to burnishing bread, I asked them what they thought the renewed appeal of toast is. Lisa suggests that it is because "toast is quick to make and comforting. Making toast from great quality, artisan bread fits with the nostalgic feel that is really popular at the moment."
She adds that "toast has a lot of sensory qualities; the crunch as you bite into it, the smell as it cooks and the soft inside as butter melts into the crumb. It all adds up to a great eating experience. Everybody seems to like toast and associate it with memories of home and childhood. It's a feel good food."
Real revival
Perhaps the revival has something to do with the resurgence of Real Bread, which is too valuable to waste in the same way that so much cheap, white sliced is discarded to the bin. Lisa and Natasha tried toasting lots of different loaves before they opted for Real Bread from Bondgate Bakery in nearby Otley, and from the Leeds Bread Co-op, because "you want toast to crunch when you bite into it, soak up the butter and carry a topping. If you get a sliced loaf it can have a sogginess that just does not work."
So there you have it. Great bread makes great toast and there is no need to waste a crumb.
---
First published in True Loaf magazine issue 21, October 2014. A version of this feature originally appeared in The Yorkshire Post
---
SHARE