This report presents ideas for how councils can work with local food enterprises and organisations to build back a better, fairer, more inclusive, healthier, sustainable, and prosperous economy after Covid-19.
This includes support for food markets, social enterprises, local shops, caterers, and other small and medium sized food enterprises (SMEs) that feed residents, visitors and provide economic benefits and accessible jobs.
It builds on Sustain's work in London on Good Food Retail and Sustainable Food Places theme of Sustainable Food Economy.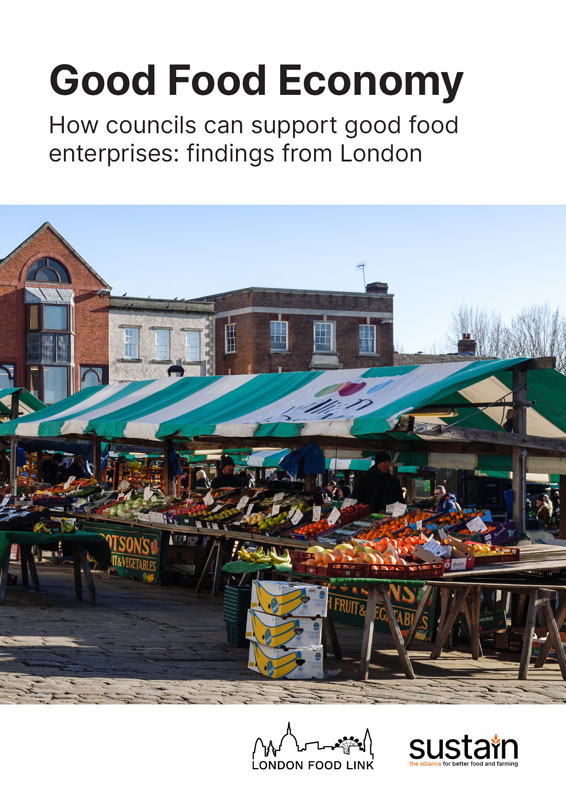 Good Food Economy. How councils can support good food enterprises: findings from London
18pp - 2021 | 1822Kb
Published 8 Mar 2021
London Food Link: This is the umbrella for all of Sustain's initiatives in London. Our work includes helping to influence local government policy, hands-on food growing training, running sessions for public sector caterers, creating guidance for independent eateries and food producers, public awareness campaigns, and joining the dots between people around specific food issues. The LFL supporter network is open to everyone who grows, produces, teaches, peddles, promotes and simply enjoys good food in the capital.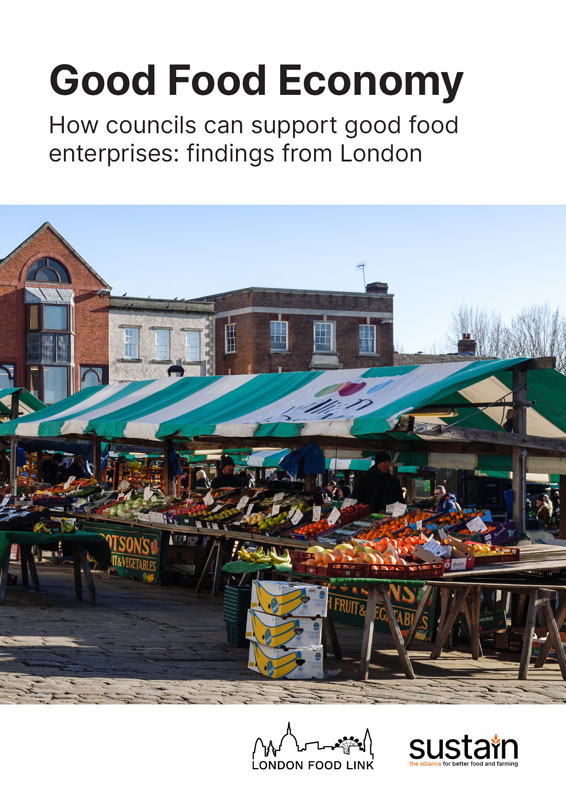 18pp - 2021
1822Kb
Action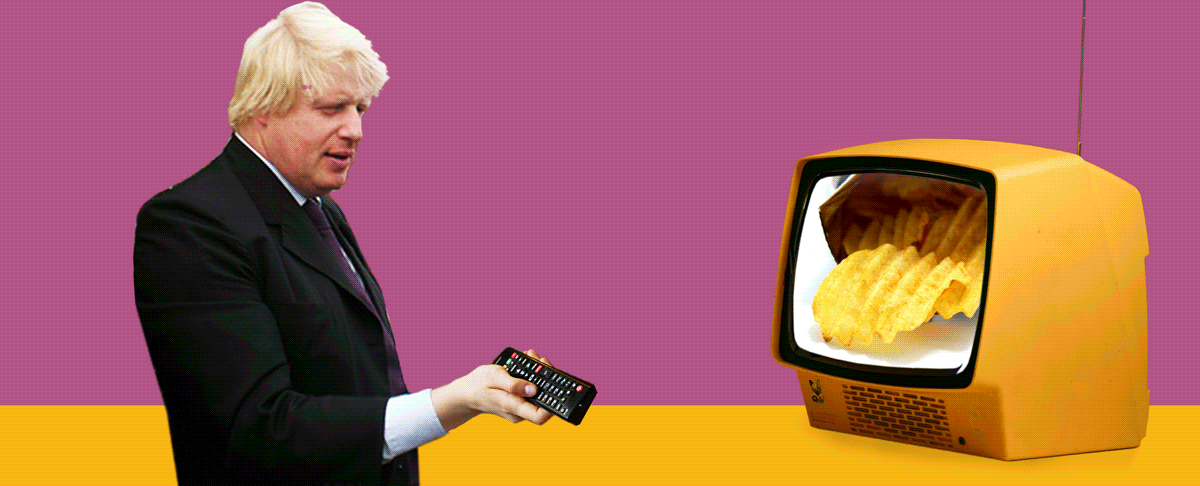 Tell Boris no #ChildHealthUTurn
Support our work
Your donation will help support community food initiatives and enterprises to thrive as part of a more sustainable food system.