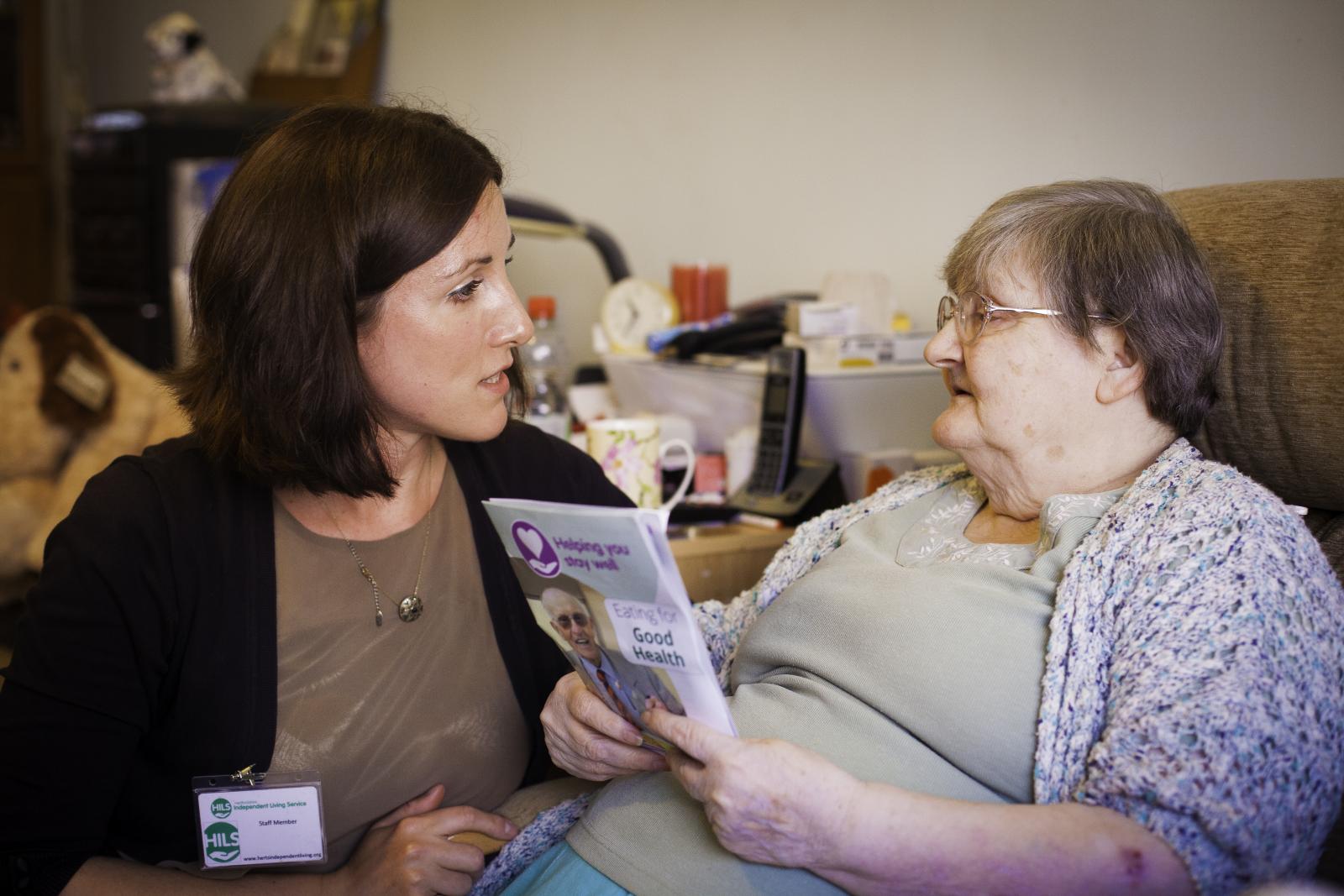 Hertfordshire Independent Living Service
Food provides health and strength and is a way to keep people connected to their neighbours and community. This can result in reduced independence and quality of life, malnutrition, increased chance of hospital readmission and increased pressure on community health services.
Around the country there are welcome examples of effective joined-up support to ensure people have access to food when they are discharged from hospital. But access to effective models of meals or food provision in the community is highly varied. This can often be lost between health and care services and hampered by a lack of available services. Government is taking action on the quality of food in hospital, but we need to see similar action on access to food at hospital discharge and beyond.
We want to ensure that patients can access appetising and nutritional meals and/or food after being discharged from hospital to assist with their recovery, reduce readmission and prevent avoidable costs. We want to support services and enterprises to sustain effective, nutritional and appetising meals and food provision for patients, both during their period of recovery and reablement and, where needed, for the longer term. There are also opportunities for services to offer good employment and support more localised and sustainable producers and supply chains.
Resources
This project was led by Simon Shaw CF, Head of Food Poverty Programme, with funding from The Rank Foundation and Winston Churchill Memorial Trust and support from the Meals on Wheels Alliance and other partners. The project followed on from Simon's Churchill Fellowship research into enterprising approaches to meals on wheels services.
Share
Get updates
Older People's Food Campaign: Meals on wheels services support thousands of older people every day to stay independent in their own homes and enrich their lives.
Support our charity
Donate to enhance the health and welfare of people, animals and the planet.