Experts from 60 organisations have joined with government agencies to show the state of UK nature. The full report can be read here and its results are stark. In the past ten years, the threats facing nature have got even worse.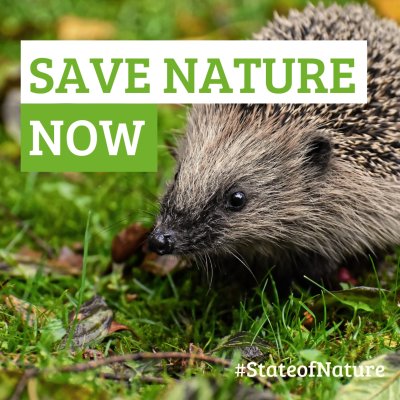 State of Nature Report. Credit: RSPB
The key findings from the report show that:
The UK is one of the most nature-depleted countries on Earth, and nature continues to decline.
1,500 wildlife species are now threatened with extinction across England, Wales, and Scotland. 281 species are now threatened with extinction in Northern Ireland.
Only 14% of wildlife habitats in the UK are in good condition.
It is clear from the data that farming is still a huge problem. It is critical that a transition to agroecological farming approaches is accelerated to stop and reverse the negative tends on farmed land. Commenting on the report, Will White, Sustainable Farming Coordinator at Sustain, said:
"With 69% of the land in England being farmed, it's clear that species decline cannot be halted without more support for nature friendly farming. This means far more ambitious farm support, with a greater budget and advice for farmers.

Without our farmed landscape being transformed to provide many more biodiversity benefits in field and around the farm, we will continue down the ever-steepening path of nature loss with associated threats to our food supplies, water, wildlife and wellbeing."
The report shows that we need to take action now. Please sign this e-action to call on your elected representatives to #actnow.