Bakery students' course bursary
The Worshipful Company of Bakers will fund course at The School of Artisan Food.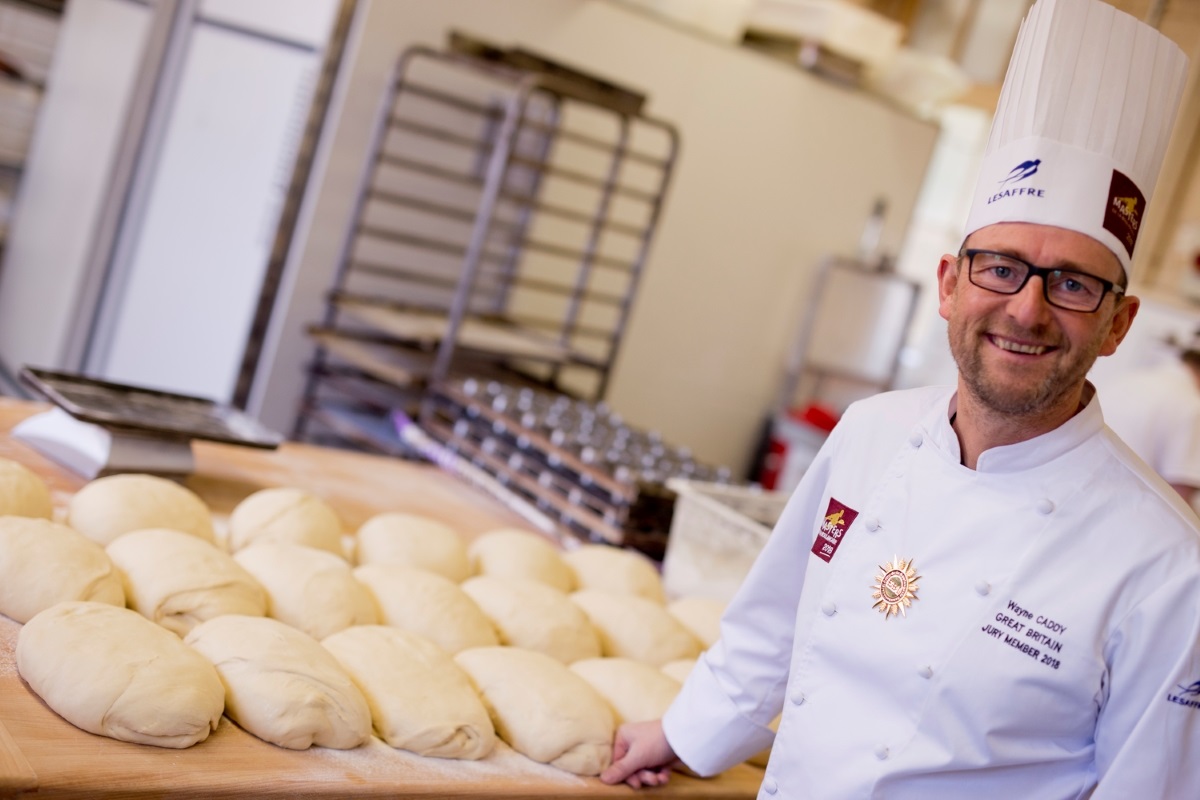 Wayne Caddy in 2018 © The School of Artisan Food
The Worshipful Company of Bakers is offering bakery students, apprentices and trainees a short course in professional baking at The School of Artisan Food from 18-22 July 2022. Led by Wayne Caddy, the school's head of baking and past Real Bread Campaign ambassador, the course will cover artisan production of bread, pastry/patisserie and cakes.
The bursary covers all school fees and materials; accommodation and meals; and set of personalised bakery whites.
Who's this for?
Course/bursary applications are open to bakery students, apprentices and trainees from the UK and Ireland who are definitely available and able to attend the course and:
Will be over the age of 18 at the time of the course
Have completed at least one year of full-time bakery education, or Level 2 of an apprenticeship.
Are still on an accredited bakery education or training course/programme at the time of the bursary course.
How to apply
Eligible applicants should visit The Worshipful Company of Bakers' website to read details of the course and bursary and to download the application form.
The application includes a personal statement and details of two bakery products that you have developed either by yourself, or as a part of your work or course.
The selected students will be responsible for travelling expenses to and from the school in Nottingham ,and any personal spending money. Students are also asked to provide and bring their own safety shoes.
The closing date for applications is Friday 18 February 2022. Selected candidates may be required for interview during w/c 14 March 2022.
Sustain summit
12 Oct 2022
The summit will consider meat and dairy production and consumption in the context of the climate and nature emergency, where inspiring work and opportunities exist, and the assumptions and underlying values about meat which have shaped our policy to date.
Support our charity
Your donation will help support the spread of baking skills and access to real bread.