Join the international launch event on Wednesday 8 September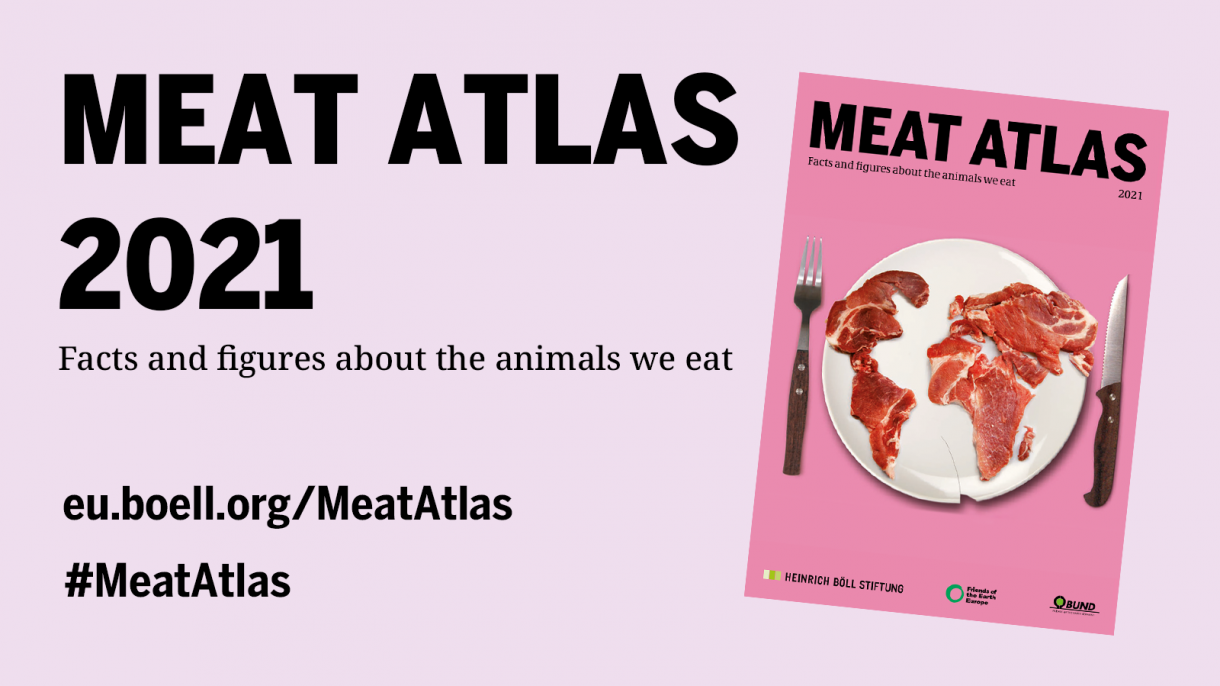 The comprehensive resource by the Heinrich-Böll-Stiftung and Friends of the Earth Europe aims to foster a nuanced and well-informed debate about the livestock sector, and is an update to the popular Meat Atlas resource published in 2014.
Europeans eat an average of 66 kilograms of meat per capita every year, more than twice as much as nutritionists recommend, and global consumption is increasing. According to the authors, persistently high consumption comes with immense social and ecological costs. Industrial animal farming is on the rise, and is pushing more sustainable farming models out of the market.
The Atlas shows that a transition in the livestock sector is more urgent than ever: The livestock industry is responsible for up to 21% of global greenhouse-gas emissions and meat production is estimated to increase by 40 million tonnes by 2029. Livestock farming and soybean cultivation are the biggest contributors to deforestation, whose effects include soaring emissions, destruction of indigenous communities' and small farmers' livelihoods, antibiotic resistance and the spread of zoonotic diseases which have caused, and will cause, global pandemics. The leading producers of fodder crops – the US, Brazil and Argentina – are also among the world's largest users of pesticides which pose a health threat, contaminate groundwater and harm biodiversity.
In the framework of its European Green Deal, the European Commission proposed a "Farm to Fork Strategy". While it is the most coherent attempt yet to respond to the fundamental challenges plaguing the food system, much will depend on concrete transposition into policies. In relation to animal farming the Strategy looks into a few main areas – reduce the contribution it has to climate change, biodiversity loss and pollution, use of antibiotics and increase animal welfare.
The international launch will explore the following questions:
What needs to happen to transform the livestock industry, and shape production and consumption patterns towards sustainability?
What instruments exist within the framework of the CAP and national strategic plans?
Are the political proposals in the European Green Deal, especially those outlined in the Biodiversity and Farm-to-Fork Strategies enough to transform the industrial meat model and meat consumption?
How can incoherent policies in other fields, such as trade, be avoided?
Register for the launch webinar here
Published 3 Sep 2021
Sustain: Sustain The alliance for better food and farming advocates food and agriculture policies and practices that enhance the health and welfare of people and animals, improve the working and living environment, enrich society and culture and promote equity.
Action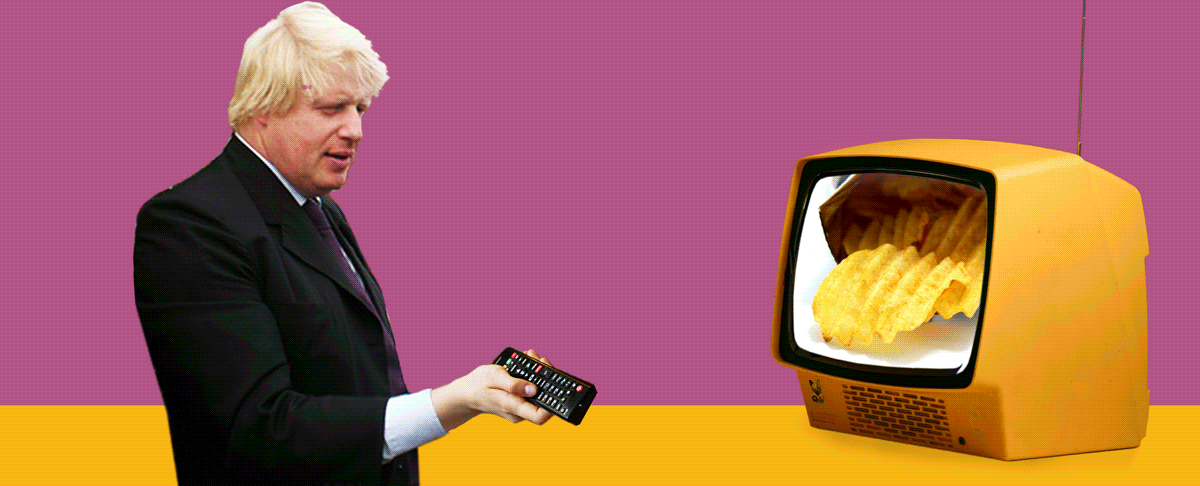 Tell Boris no #ChildHealthUTurn
Support our charity
Donate to enhance the health and welfare of people, animals and the planet.