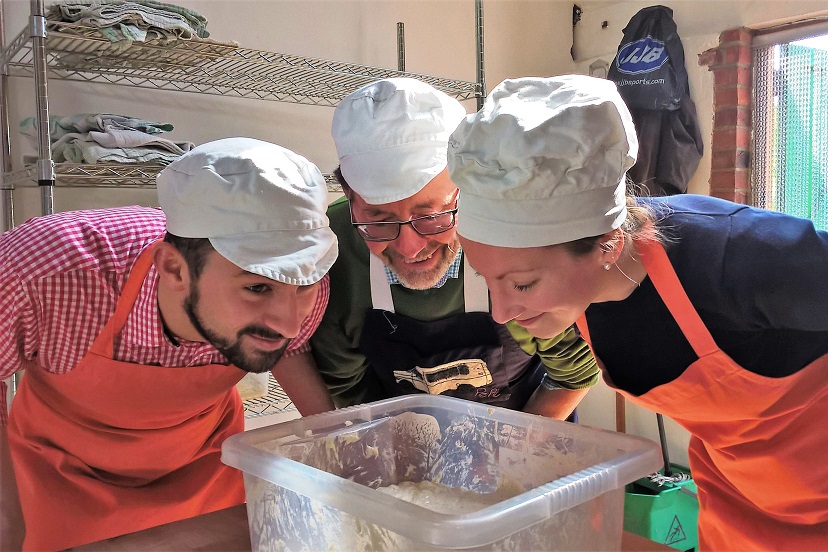 Photo © Sonya Hundal ruralfabulous.co.uk
As part of the charity Sustain's monitoring and evaluation, the Campaign needs to keep a track of how well its initiatives are working.
Bakeries and baking schools
Please send us:
The number of people who got involved in your Sourdough September class/event/activity and/or took away pots of starter.
Photos (ideally large/high resolution) of people taking part.*
Links to any media coverage for your event that we haven't listed
Please email this to realbread [at] sustainweb.org
If you raised some dough for us, you can send it to us via our donations page.
If you have any suggestions for next year's Sourdough September or Real Bread Week (particularly something you feel we could ask all bakeries and baking schools in our network to do) please let us know.
Everyone else
Did you bake a loaf of sourdough for the first time? Did you start your own starter culture?
If you took part in a class, event or other activity, please send your own photos of you and other people doing stuff* to realbread [at] sustainweb.org
*We'd like to see activity, rather than basic bread shots or people standing there holding their loaves, please. We might publish photos so please include the name of the photographer to credit.