New report by Sustain member RSPB explores the different ways to use the land, and the subsequent trade offs which exist between carbon emissions, biodiversity, and food supply.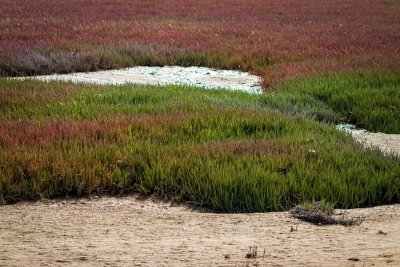 Peatland. Credit: Grant Durr KrrcP5Slr5s | Unsplash
The Royal Society for the Protection of Birds' (RSPB) latest study on land use models several different scenarios, predicting their impact on climate, nature, and farming. The key findings were:
Achieving net zero within the land sector is possible under the most ambitious scenarios. One of the key implications from the report is that decarbonising the land sector leaves no room for other sectors looking to offset their own emissions through tree planting.
Serious trade-offs exist with the scenarios which are best for nature and climate, with a 21% reduction in UK farmland needed to make room for peatland restoration and woodland expansion.
To account for the associated reductions in food, some radical changes to how we farm and what we eat would have to occur. These changes include 17% of the land currently used for livestock feed being switched to grow food for humans, reduced meat consumption and food waste, along with more agroecological farming.
Will White, Sustainable Farming Coordinator at Sustain said:
"The RSPB's scenarios highlight the trade-offs between nature, climate, and food security. The government must now take action to develop and publish a clear land-use strategy, as this is a substantial, long-term challenge that can't be left to the market."
Read the full RSPB report here: Spatially targeted nature-based solutions can mitigate climate change and nature loss but require a systems approach
Support our campaign
Your donation will help us work with farmers to push for policies to support farming fit for our future.