Leeds recipe hub launches
Foodwise Leeds have launched of a new recipe hub, in collaboration with Leeds City Council, the University of Leeds, and Climate Action Leeds. The hub not only encourages users to add more veg into dishes, it includes a carbon calculation for each recipe added.
Leeds Recipe Hub. Credit: FoodWise Leeds
Leeds Recipe Hub has been a long time ambition to support Leeds communities to share their wealth of knowledge and experience of cooking. This hub is for everyone – individuals, families, community groups, organisations and food businesses – to share recipes with others, recipes by Leeds and for Leeds.
It builds on previous work and resources to support individuals and community groups to access and try simple, nutritious and affordable recipes. Within this online peer-to-peer learning space, photographs, quotes and other information are all included to help share real stories about real food.
Linked with the city's #JustOneMore campaign, the hub uses the campaign's logo to also highlights recipes that encourage users to add additional veg into their meals!
It is believed to be the first recipe hub to include carbon calculation for each recipe added. These calculations have been made using the Carbon Footprint Calculator from the Consumer Data Research Centre (CDRC) at University of Leeds. This information has been provided to help build more understanding and support further conversations around the sustainability and carbon impact of the food we eat.
By making small changes to what we eat, while maintaining a nutritious and balanced diet, we can make big differences to our individual carbon footprint. For example, by choosing seasonal and/or locally grown veg and fruit where possible (more here).
FoodWise will be to continuing to grow the diversity of recipes and promoting it within local communities and programmes across Leeds. Everyone is invited to #SearchTryShare recipes, on the Leeds Recipe Hub!
"This is a fantastic resource for community groups and individuals to be able to search, try and share nutritious, affordable and tasty recipes, with a focus on seasonal eating. Each recipes carbon footprint will help people make informed decisions about what they eat and help protect the planet."
- Sonja Woodcock, Sustainable Food Places Coordinator at FoodWise Leeds

Leeds Recipe Hub Partners:
• Consumer Data Research Centre at the University of Leeds
• Leeds City Council
• Climate Action Leeds
Leeds Recipe Hub has been funded by Leeds City Council.

Sustain annual conference - 8 December

Book now
Published 3 Oct 2022
Veg Cities: We need your help to get your city or local area growing, cooking, selling and saving more vegetables.
Event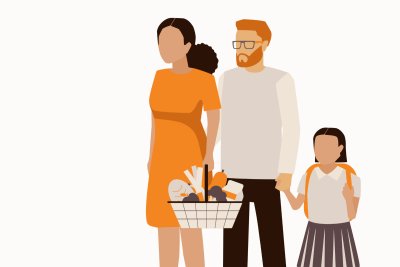 Sustain annual conference - 8 December
Support our charity
Your donation will help communities across the UK to increase the availability and consumption of vegetables.