Government Healthy Start scheme has shrunk by £90m in a decade
An exclusive piece by the New Statesman looks into how drastic cuts to the Healthy Start and soaring inflation on food prices means that mothers and children are getting dwindling returns from this Government scheme.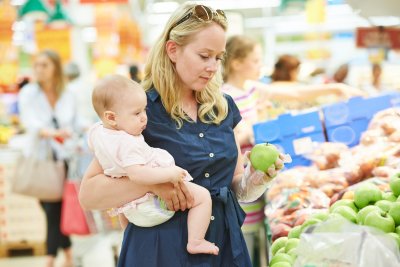 A woman with baby shopping for fruit. Copyright: Dmitry Kalinovsky | Shutterstock
Despite the cost of living rising over the last few years, funding for Healthy Start has been slashed. A freedom of information request, sent by Sustain and seen exclusively by Spotlight, reveals that funding for the scheme has declined to less than a third of what it was a decade ago, a loss of over £90m.
The scheme used to be run using paper vouchers that would give discounts on healthy essentials in supermarkets. In October 2021 the government began to digitise the operation. The online portal for people to enrol in the scheme had multiple issues, support phone lines were jammed, and anxious parents have been complaining to the scheme's official Facebook page about delays.
As of 8 September 2022 about 44,500 households who were enrolled on the paper voucher scheme were not on the new digital system, the NHS Business Services Authority (NHSBSA), which oversaw the transition and now the entire programme, told Spotlight.
Sustain has long been campaigning for Healthy Start payments to increase to keep up with food price inflation, for more people to be on the scheme and for outstanding issues caused by the digitisation to be urgently fixed.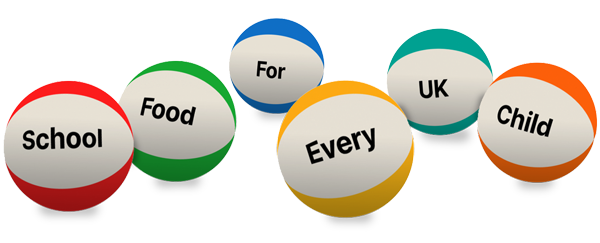 Ask your MP to end the school food postcode lottery now
Support our charity
Your donation will help communities across the UK to increase the availability and consumption of vegetables.