Children who eat more fruit and vegetables have better mental health
A recent study found that eating a more nutritious diet, rich in fruit and vegetables, and having healthier breakfasts and lunch habits were associated with better mental wellbeing in children.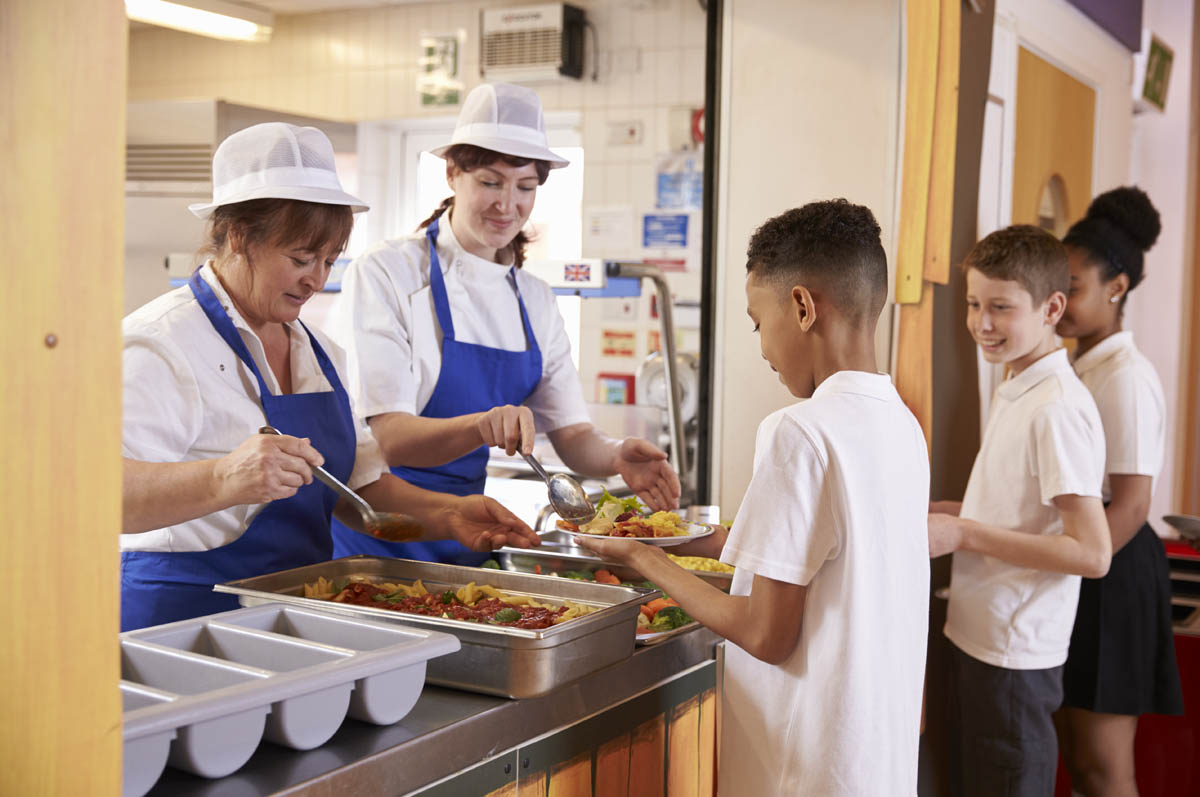 School serving food. Shutterstock
The new study used data from the Norfolk Children and Young People Health and Wellbeing Survey which collected data on mental wellbeing from children at over 50 schools. The analyses looked at 1,253 primary school pupils aged 8-11 years and 7,570 secondary school pupils aged 12-18 years.
In the secondary school group, higher fruit and vegetable consumption was associated with higher mental wellbeing scores – around 8% higher for those who ate five servings daily compared to those who ate none.
The wellbeing score varied depending on what type of breakfast or lunch participants ate. Compared to secondary school children who ate a conventional breakfast (such as cereal, toast or a cooked breakfast, like eggs), those who didn't eat any breakfast had an almost 6% lower mental wellbeing score. Those who consumed only an energy drink for breakfast had an almost 7% lower wellbeing score.
Scores were similarly low for those who didn't eat lunch compared to those who did. These associations were also similar in primary school children.
The research also revealed that, on average, in a class of 30 secondary school children, four would have nothing to eat or drink before school, and three had nothing to eat or drink for lunch. It also found that only 25% of secondary school children ate five or more fruits and vegetables a day – and one in ten ate none.
To put the findings into perspective, having no breakfast or lunch was associated with a similarly detrimental effect on mental wellbeing as children witnessing regular arguing or violence at home.
The findings showed that good quality nutrition needs to be available to all children and young people to improve mental wellbeing and help them reach their full potential. The authors encouraged more funding for breakfast clubs and ensuring that all children eligible for free school meals use them, and that these meals contain at least two portions of fruit or vegetables. These approaches need to be supported by school policies and public health strategies.
Read the full blog by two of the authors
Support our charity
Your donation will help communities across the UK to increase the availability and consumption of vegetables.