Crop Drop inspire action with their low carbon lunch
As part of the Sustainable Food Places Day of celebration, north London Better Food Trader – Crop Drop - took up the challenge, sharing a climate friendly Israel–inspired feast.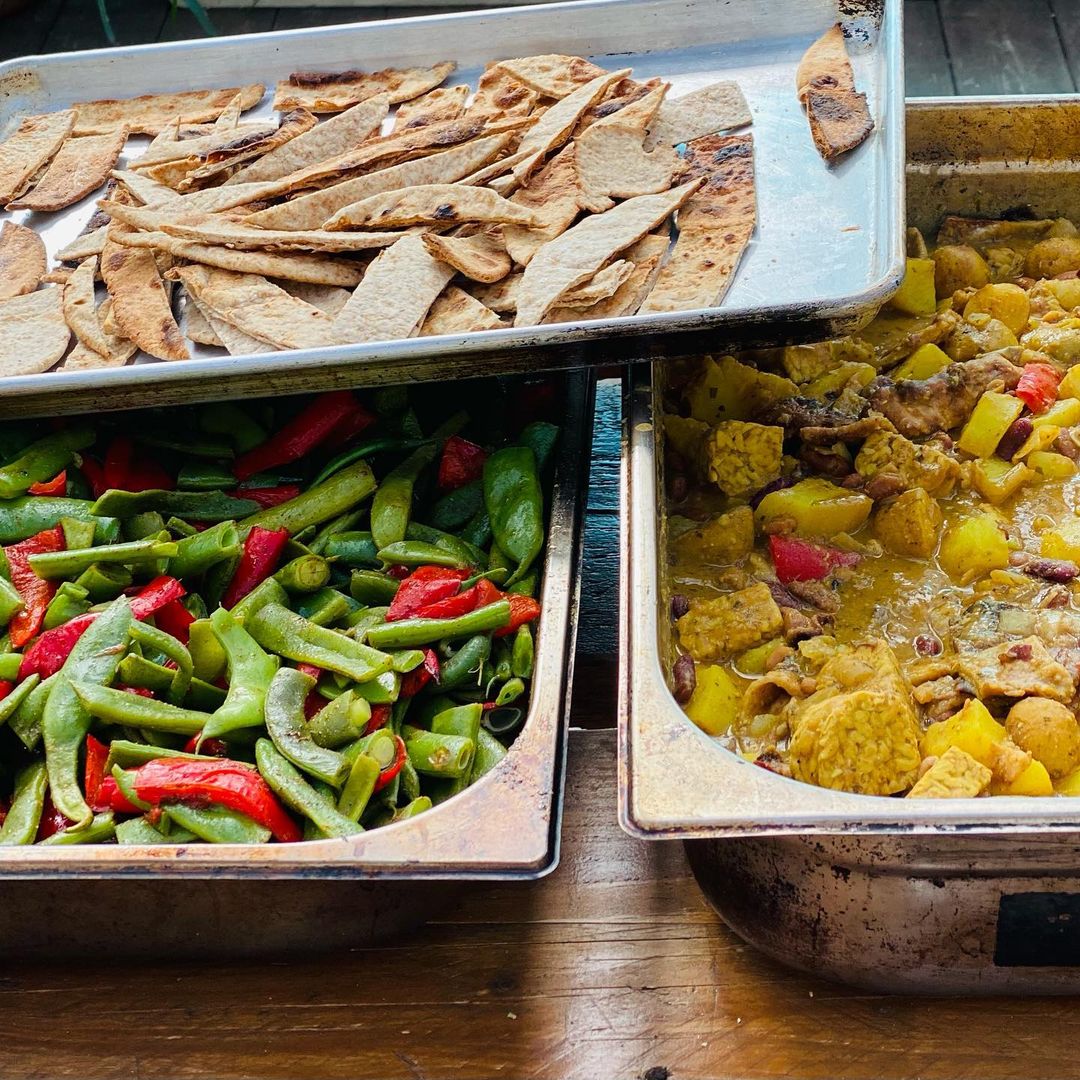 The lunch coincided with their weekly veg pack day, which involved sorting and packing 300 organic veg bags, distributed to customers via the collection points around Haringey. The campaign caught their attention, not only "because it seemed fun" but as a way to "empower people with the knowledge to make healthy, climate-friendly choices when it comes to food" explained Kyra Hanson, part of the Crop Drop team.
While they provide a low carbon lunch every week, getting involved in this day encouraged them to enjoy the food together and appreciate its provenance. The menu for the lunch, cooked by the Food For All chef, included sumac roasted veg and bulgar wheat with an Israel-inspired salad and a tempeh and potato roti curry, made using produce and herbs grown on site.
Kyrah also highlighted how the day is shining a spotlight on some of the bigger, important issues we need to consider when buying our food: "While supermarket profits grow fatter, farmers, people and our planet are suffering, so we need new ways to draw attention to the issues in our current broken food system".
Enterprises like Crop Drop are working hard to challenge the status quo and show how our food can be grown and sold in a way to protect soils, biodiversity and wildlife for future generations. They also run Food For All, launched to feed people in Haringey most at risk during the pandemic using organic produce grown at Wolves Lane and surplus collected by The Felix Project.
Asked why it is important to get together on days like this – she added "it's important we nurture these relationships and learn from each other as collectively our voices are louder."
Crop Drop are celebrating their 8th Birthday so help them amplify this message by joining and get £5 off your first bag throughout October - just sign up with code 8BDAY5.
---