Exciting opportunity to join the fight against food waste
Naked Larder, the package-free food business in Herne Hill, is looking to increase the amount of people working to reduce food waste.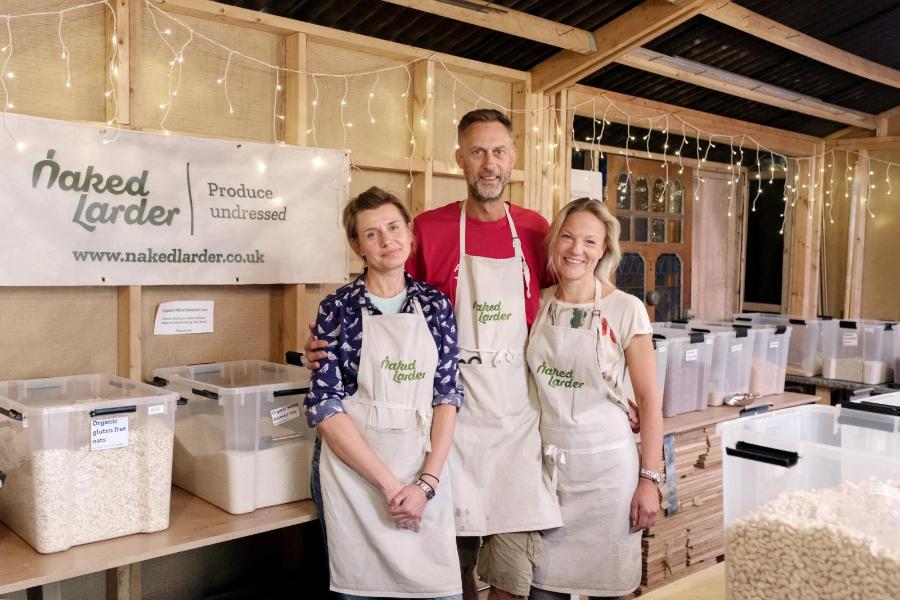 Since their start in January 2018, the Naked Larder has grown faster than Phili could have ever imagined. As a way to spread the much needed model of a package-free food they are looking for someone to pilot a franchise model.
The business currently operates in Here Hill taking orders online for a variety of ethically sourced foods and eco-friendly cleaning and household products. Operating a unique online-shopping and home-based collection service customers arrange to collect their orders in their own containers from Naked Larder's home-based outbuilding. The model keeps running costs low and subsequently allows for competitive princing and mimimal packaging. The Naked Larder also encourages customers to connect with one another, online and at collection, to swap tips on how to live waste free.
Philli is looking for like-minded fighters of packaging waste who can spare 40 to 60 hours per month, an initial investment; and have access to delivery, storage and collection spaces. Naked Larder are offering use of the Naked Larder brand, help with marketing and online set-up, training and ongoing support. Because this is their first foray into franchising, the future Naked Larder franchisees will receive a low initial fee and preferential rates.
If you're inspired to take your fight against waste to the next level - and you think you've got what it takes to be a Naked Larder franchisee - then get in touch with Philli on the Naked Larder website.
You may recognise the Naked Larder from our inspiring interview with founder, Phili Denning, earlier this year.
Don't think package-free will take off? You'd be surprised how many shops in London have already embraced the sustainability challenge of eliminating packaging waste.
---