Human Rights Watch research concludes that no-deal Brexit risks hunger for poorest
Human Rights Watch examines the worrying impact of a no-deal Brexit on people on the lowest incomes, unable to access or afford adequate food, and the likely strain this would place on charities providing food aid.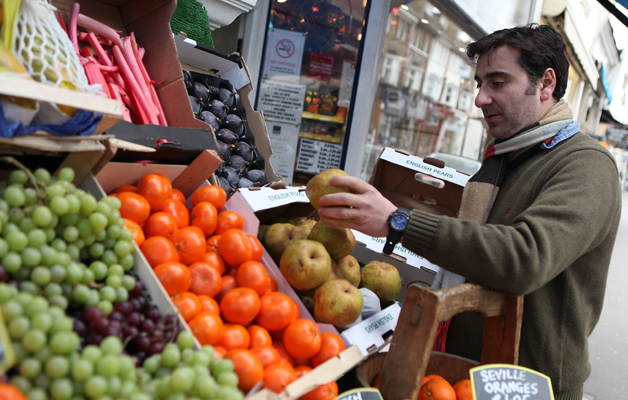 The research undertaken by Human Rights Watch concludes that if the United Kingdom leaves the European Union without a withdrawal agreement, it will seriously threaten many people's ability to access, afford or receive adequate food.
Through interviews with food-aid providers across the country, many respondents interviewed by Human Rights Watch expressed that they may struggle to cope with the expected increase in demand for emergency food aid in the event of a no-deal Brexit, when food prices could rise and supplies could be seriously disrupted.
Kartik Raj, Western Europe researcher at Human Rights Watch, said:
"No-deal Brexit could leave families going hungry and the charities that help them – particularly small, independent community organisations – pushed to the limit. The UK government knows full well that food prices will rise and food supplies could suffer. But instead of preparing to help families and let them know what's on offer, it's turning its back on them."
Sustain's own research echoes these findings as well as the concern that donations to food aid providors might decrease as donors are facing additional financial pressure at the same time that food aid providors are facing an increase in demand.
Despite repeated warnings about the impact of a no-deal Brexit on hunger, and its duty under human rights law to ensure the right to adequate food, the UK Government has failed to take responsibility for the issue. Indeed, in a dismaying development, Government has said that it has no duty to secure food supplies in a no-deal Brexit (nor any other crisis).
---
To find out more:
---
16/10/2019
Brexit
SHARE
---
Brexit: We stand at a cross-roads. When the UK leaves the European Union, will our leaders uphold good standards for our food, farming, fishing and trade deals? And will they agree a sensible deal with the EU? We need to make sure that they do!