Roots to work Conference 2018 #R2W2018
London Food Link and Capital Growth are inviting those looking for their place in the field of good food, to join them for a day of inspiration, discussion and learning. The Roots to Work conference takes place on Thursday 18 October at the Bargehouse, on the Thames as part of the Gaia Foundation We Feed the World Exhibition.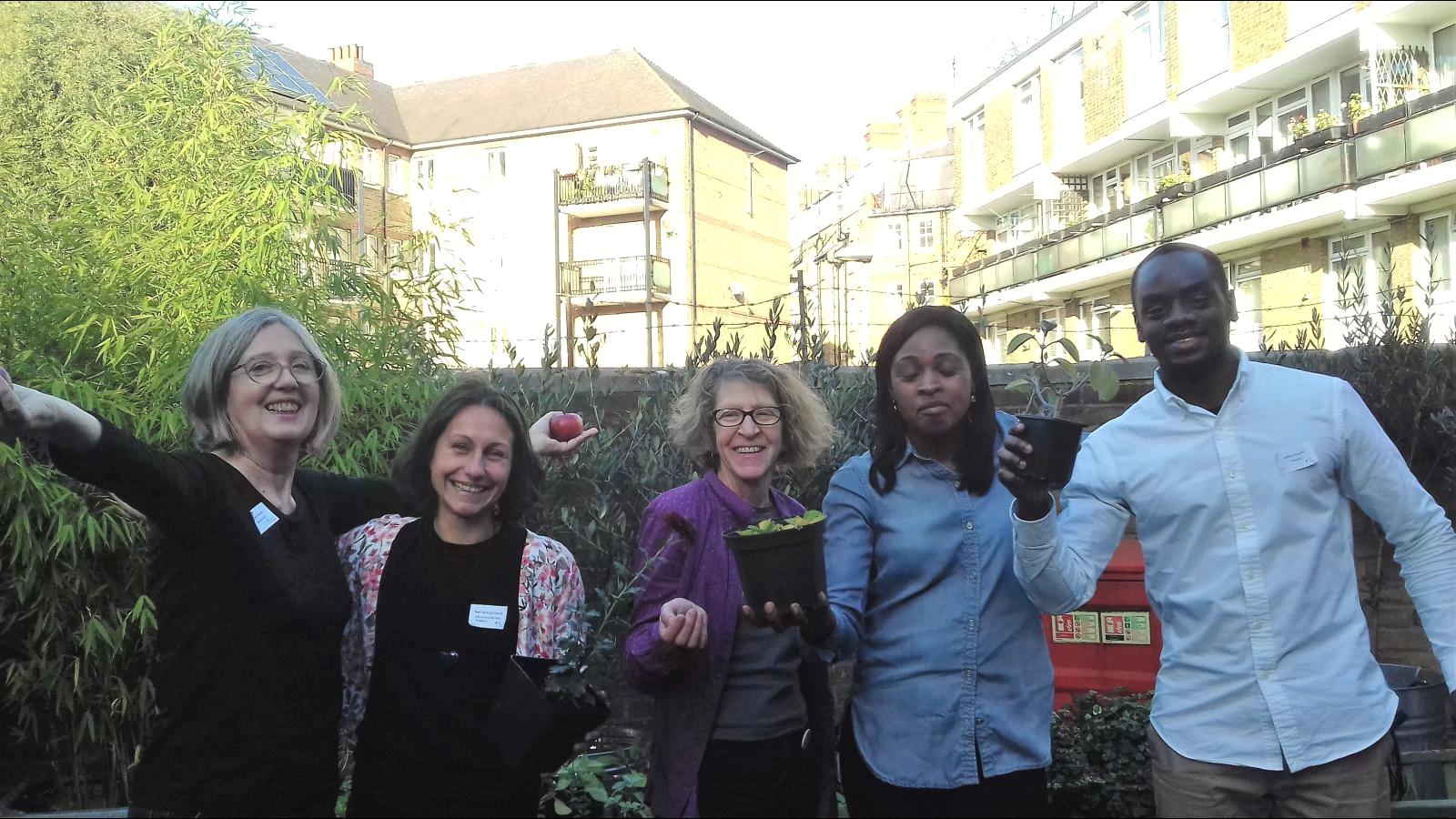 The event, this year, is widening its focus for anyone looking to find work in the good food sector, with speakers, workshops and activities on good food enterprises and food growing.
Thursday 18 October, 11am to 4pm
Bargehouse, Oxo Tower Wharf, SE1 9PH
You can see the full programme and book tickets via Eventbrite
This year we are delighted to be collaborating with the Gaia Foundation to take the Roots to Work Conference downtown to the Bargehouse, with the We Feed the World exhibition the backdrop for 2018, with photos from across the world displayed across the venue.
The events also covers setting up good food enterprises, as well our popular sessions focused on launching and developing food growing enterprises. There will be great local food and you'll can also getget 1-2-1 advice from Social Farms and Gardens.
This will be the fourth year that Capital Growth have run their sell out Roots to Work conference, bringing together those already working and those looking to develop careers or enterprises in the food growing sector. Building on this success, Sustain launched a successful job search site to showcase the range of good food jobs in one handy place and will shortly hit the 500 jobs mark. There'll also be the chance to pitch to kick-start your dream good food enterprise, so watch this space.
Early Bird tickets are available until Friday 5 October and we have discounts for Capital Growth and London Food Link supporters and Students/Unwaged.
Bursaries are also available. For more information contact Chris Speirs
---
04/10/2018
Capital Growth
SHARE
---
Capital Growth: The Capital Growth campaign, run by Sustain's London Food Link offers practical and financial support to communities around London to help more people grow more food, and to have greater access to land and growing spaces for community benefit. The Capital Bee project, part of Capital Growth, seeks pledges to promote bee-friendly behaviour, and supports establishment of community beehives.