Tottenhamites: Want Real Bread?
Bakery crowdfunding campaign seeks support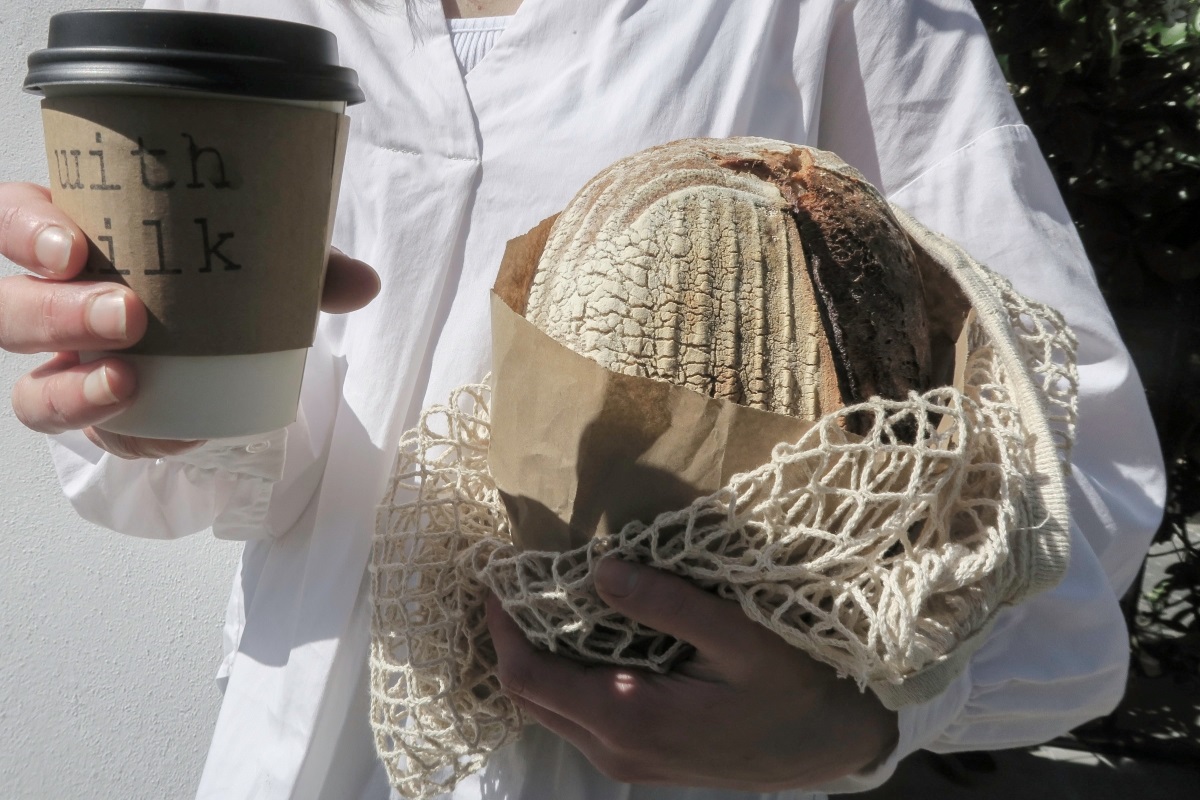 Photo © With Milk
The sisters behind the With Milk coffee shop on Philip Lane in Tottenham need help to raise £35,000 by 14 November 2021 to fit out and open a Real Bread bakery for their neighbourhood.
Read full details on the Crowdfunder page
Sister act
Hana and Lela opened With Milk in early 2020. Six weeks later, lockdown forced them to close again. In the weeks that their doors were shut, they decided to change their approach and become even more community-focussed. This included stocking flour for home bakers and other staples.
Unable to find a Real Bread bakery in Tottenham, they initially resorted to collecting bread from another part of London. Neither sister had a car, so this meant getting lifts from friends and family, or jumping on public transport, in the early hours every morning. They say that Hana's bread backpack is a minor local celebrity.
Though they eventually found bakeries (including Today Bread in Walthamstow) that would deliver, they resolved to bring things in house to give Tottenham its own Real Bread bakery.
How you can help
Hana and Lela have invested more than £200,000 into their forthcoming, bigger coffee shop with a full food menu and deli. Now they need £35 to kit out the bakery for it.
Rewards on offer include an invitation to the launch party; a place at a small, private event to meet the local food heroes behind Wildes Cheese; a bread and pastries bundle every weekend for a year; and all sort of caffeine-fuelled and halal treats.
Support our charity
Your donation will help support the spread of baking skills and access to real bread.