All aboard! London Food Roots goes to Wandsworth
Be Enriched and Growhampton, both members of the Wandsworth Food Partnership, recently hosted a visit from food partnerships from across the capital, showcasing their work on food access for local residents and students.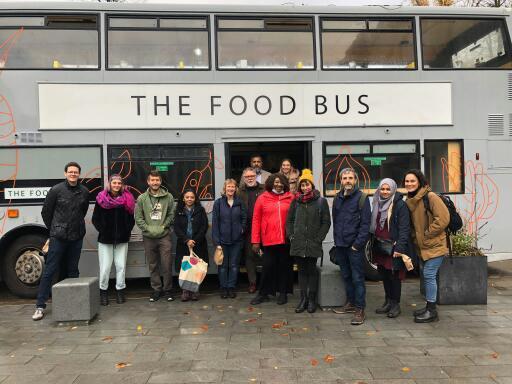 Ollie Cem
The food partnerships are taking part in the London Food Roots Incubator programme, which is helping them develop, learn from each other and address food insecurity. The Incubator is funded by the Greater London Authority and delivered by Sustain and Food Matters. The trip to Wandsworth involved seeing projects in action as well as a chance for the group to get to know each other outside of zoom!
The Food Bus is the first converted double-decker bus of its kind in London. The bus is run by local charity Be Enriched and every week it offers groceries, cupboard items and more, at an affordable price and has a cafe on the top deck. The bus makes stops in Roehampton, Stockwell, Kennington and Tooting, and was officially launched by Mayor of London, Sadiq Khan.
"From the work of our Community Canteens, and other social inclusion projects, across Wandsworth, Lambeth and Southwark we recognised that it can often be difficult to get to, or afford, healthy food. When I looked at the problem, I thought back to my life experiences buying food from a man in a van and I was inspired to see how I could use that to address geographically deprived families.

"The Food Bus is an alternative retail model taking affordable produce to locations that usually have to rely on only one or two options to access good food. It was a pleasure to showcase the bus to the other partnerships and I really hope that it inspires others to consider what they can do to make a difference in their local area."

Kemi Akinola, Be Enriched CEO and Founder
The group then travelled to Roehampton University where the Growhampton team have created an edible campus with its own growing site, complete with polytunnel and several smaller growing areas spread throughout the campus. With this, it has become a place where fresh fruit and vegetables are grown to offer students more opportunities to learn about healthy food and where it comes from. The Growhampton team also operates The Hive Café which offers a simple seasonal menu that uses produce grown on campus , also sampled by the Food Roots visitors.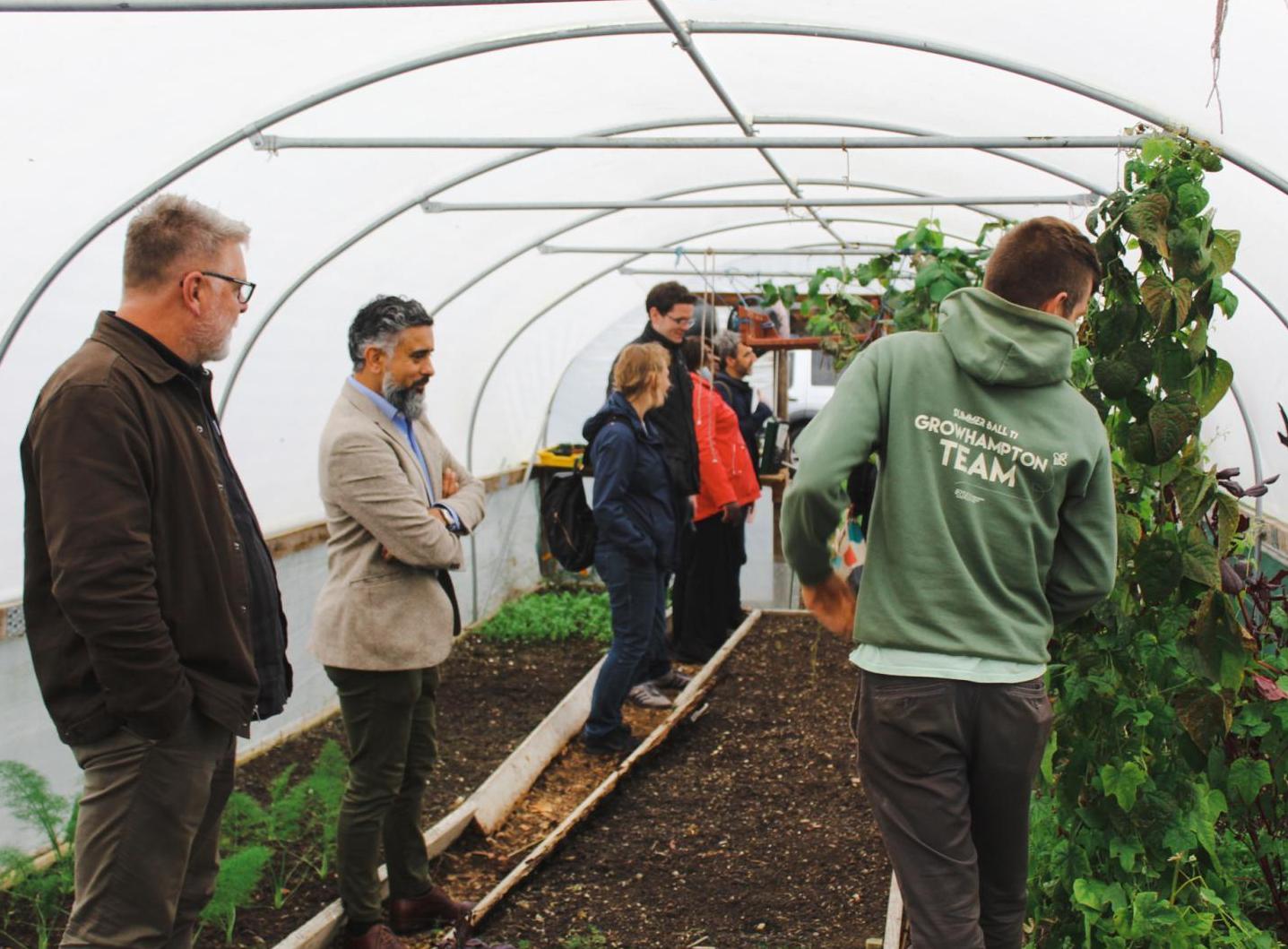 "We had a lovely time hearing about the different initiatives taking place across London, nosing inside the Food Bus and showing you the growing site. Our student volunteers also really enjoyed cooking up the lunch."

Ollie Cem, Growhampton Coordinator
Sustain and Food Matters will be sharing learning from Food Roots over the coming months, sign up to London Food Link newsletter to hear more about this.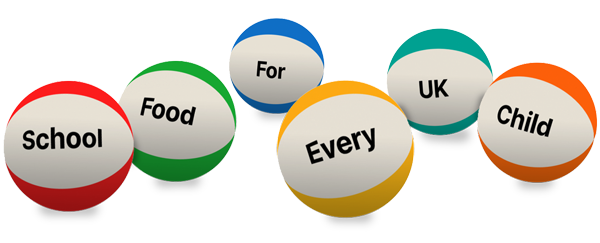 Ask your MP to end the school food postcode lottery now
Support our work
Your donation will help support community food initiatives and enterprises to thrive as part of a more sustainable food system.