Souper November returns in Hull
As it turns cold and wintery what better way to warm yourself up than with a bowl of hot soup? Soup is the ultimate winter comfort food. Veg-based soups are easy and inexpensive to make and are a great way to use up leftover vegetables.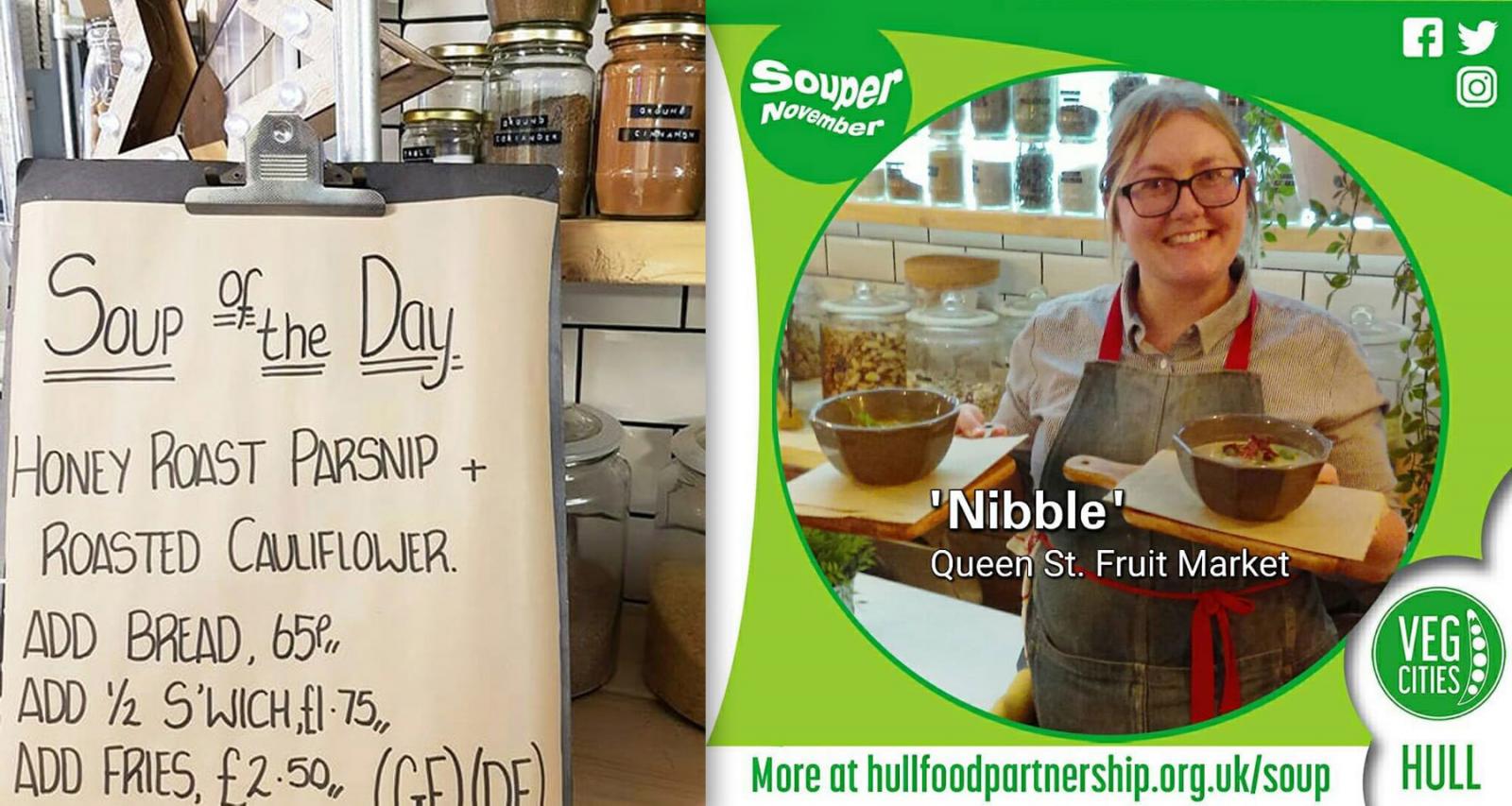 Veg Cities Hull have run the soup promotion for a second year in 2019, visiting new cafés and revisiting others that took part on 2018, promoting the best dishes the city has to offer, sharing soup recipes and the favourites of notable people in the city.
Veg Cities Hull co-ordinator John Pickles explains the rationale behind promoting the dish, "When we first ran Souper November in 2018, Veg Cities was a new and unknown campaign. Getting ourselves out into cafés and promoting the Veg Cities message through veg-based soups really put us on the map. We picked cafés because of their accessibility and as places to go for a light meal during the day. Many of the cafés also have a large following online and meant that our social media posts got shared widely. Souper November gives a perfect vehicle to promote the campaign and encourage people to cook soups and visit the cafés featured."
Cafés have also been invited to sign the Hull Food Charter and make pledges to help address food poverty, improve access to fresh and healthy produce, increase food skills and knowledge and support sustainable local food production, procurement and enterprise to help make Hull a more sustainable food city.
Visit the Hull Food Partnership website for a complete list of the cafés involved and recipe ideas.
Sustain are encouraging more areas to launch Veg Cities campaigns and get local businesses and organisations making veg pledges. Veg Cities is a feature campaign of Sustainable Food Cities and is run in partnership with Peas Please.
---
26/11/2019
Veg Cities
SHARE
---
Veg Cities: Veg Cities is a feature campaign of the Sustainable Food Cities led by food and farming charity Sustain in partnership with the wider Peas Please initiative led by the Food Foundation, Nourish Scotland, Food Cardiff and WWF.