Stockport's community food hub gets five years funding
Sustain member, the Kindling Trust have secured almost £500,000 of funding to develop Stockport's Community Food Hub which will offer social prescribing, urban food production, horticulture training and challenge issues including food poverty.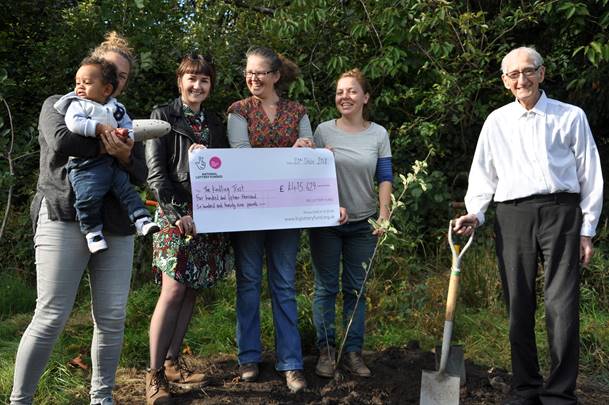 Over 200 local residents, local councillors, senior council officers launched came together at the end of October to launch Stockport's Community Food Hub. Helen Woodcock, founder of the Kindling Trust, the organisation that secured the funding and is co-ordinating the development of the hub said:
"This funding means an exciting future for the old council plant nursery at Woodbank Memorial Park. We had a really warm welcome from the local community when we took on this site and the support and enthusiasm just keeps on growing. Over the next 5 years we will together transform Woodbank into a regional leader in social prescribing, urban food production, horticulture training and long term solutions to food poverty".
The funding came from Reaching Communities, Postcode Local Trust (supported by players and Awards for All) and will support the development of this sustainable food and community hub for the next five years. The money will be used to equip the hub to confront a wide range of challenges - from food-related illness and food poverty to loneliness; from an ageing farming population and unemployment, to soil erosion and climate change.
---
08/11/2018
Sustainable Food Cities
SHARE
---
Sustainable Food Cities: The Sustainable Food Cities Network helps people and places share challenges, explore practical solutions and develop best practice on key food issues, so if you are working to drive positive food change or are interested in developing a Sustainable Food City programme, please do get in touch.