On Wednesday 24th May, a cross-party group of MPs joined Children's Food Campaign and the young stars of our #SayYes to School Food For All campaign, to discuss the health, educational and economic benefits of universal approaches to meals.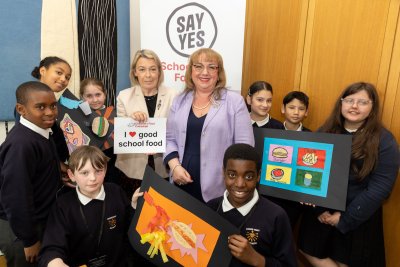 MPs Sharon Hodgson and Barbara Keeley with schoolchildren from Sacred Heart RC Primary School. Credit: Jonathan Goldberg
Co-hosted by the All Party Parliamentary Group for School Food, the event invited MPs from across the House of Commons to set aside party politics and explore the wider benefits of Universal School Meal provision.
MPs from all the major parties attended and met children from Sacred Heart RC Primary School in Battersea who starred in the Say Yes campaign film. The children spoke about their experiences of school meals, alongside their local MP, Marsha de Cordova, who is proud to support the #SayYes campaign. Assistant head teacher of Sacred Heart school Nicola Byrne also talked about the dramatic increases in demand for free school meals their school is experiencing, and challenges around tracking children's entitlement.
MPs also heard from Impact on Urban Health on their cost benefit analysis of extending free school meals, which highlights an economic return of £1.71 for every pound invested in universal school meals. The British Youth Council, another Say Yes campaign founding member, explained why the UK Youth Parliament has made cost of living and wellbeing their top priority for 2023, including a campaign for universal school meals for all pupils.
Chair of the School Food APPG and MP for Washington and Sunderland West, Sharon Hodgson said:
"I'm proud to support this campaign - I have championed the universal school food cause throughout my time in Parliament and believe that every child should have access to a hot, healthy and nutritious school lunch, so I absolutely back Sustain's Say Yes campaign."
Blackpool based Conservative MP, Paul Maynard, pledged his support for the campaign and said:
"This approach removes the stigma and ensures all children are ready to learn and achieve their potential."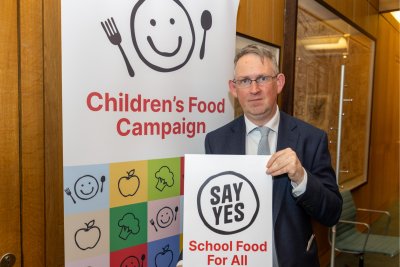 Munira Wilson, MP for Twickenham and the Lib Dem spokesperson for Education also joined the discussion, and urged her parliamentary colleagues to put party politics aside and debate this subject in Parliament:
"We need cross party support for this… I think we should expand universal free school meals to primary children just so that we can ensure that every child is getting at least one hot meal a day."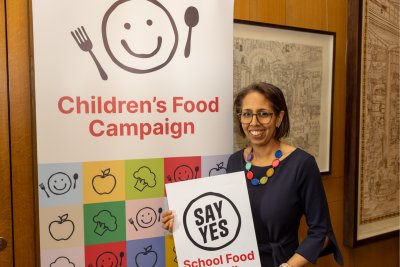 Sustain's Children's Food Campaign Co-ordinator, Barbara Crowther said:
"We were delighted so many MPs chose to Say Yes and come to meet us, our partners and the children today. Every political party has played a historical role in supporting improvements on school food in some way, and often as a result of parties working together in coalition. Say Yes is about creating a inclusive, positive vision for a school food system free from means testing. One in which nutritious food for all is supporting learning and driving better educational attainment, increasing fruit and veg intakes and healthy eating. Where school food is fuelling a stronger economy, creating decent jobs and opportunities for local farmers and producers. There is huge appetite for this in schools, in local councils and amongst the general public - it just needs political will and courage."
Just like school chairs, desks, books and bathrooms, school food should be provided for all children. Join our Say Yes map today and keep the pressure on the Government to make this a reality.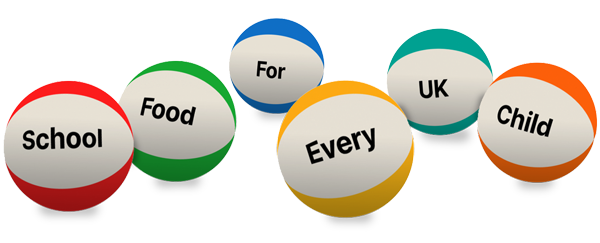 Ask your MP to end the school food postcode lottery now
Support our campaign
Your donation will help us champion children's rights, parent power and government action to improve the food environment children grow up in.