SUGAR SMART Haringey Campaign launches
SUGAR SMART Haringey launched on the 1 April at the Haringey Council Civic Centre with a broad representation from community groups, healthcare professionals, schools and council representatives from across Haringey. The campaign will focus on reducing residents of all ages to reduce their sugar consumption and drink more water by tackling 3 areas: sugary drinks, sugary food/snacks, and sugar awareness/advertising.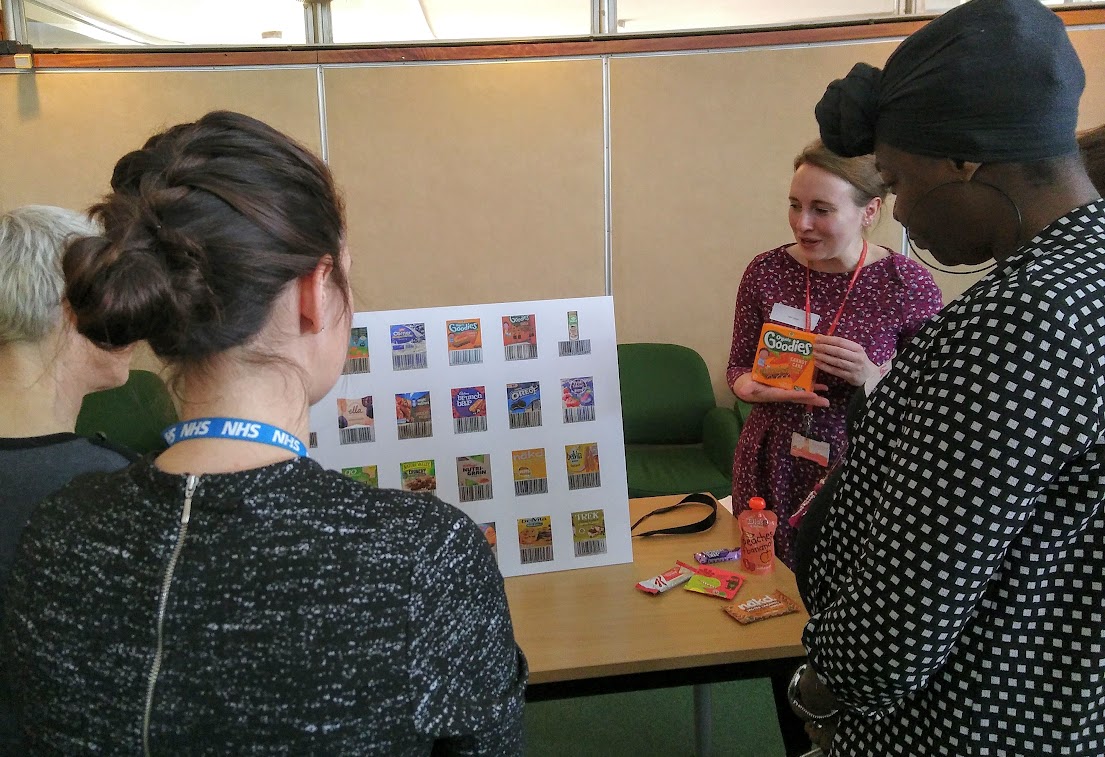 Speakers highlighted the impact of sugar on dental health and obesity. Nationally, one in four 5 year olds have tooth decay, and on average, 3 or 4 teeth are affected. With the average tooth extraction for an under 5 costing the NHS £836, it has wide ramifications for public health, let alone for the individuals suffering. And over 1 in 3 Year 6 children in Haringey are overweight or obese, rising to almost 2 in 3 adults.
Attendees were given a thorough sugar education as they made their way around stalls revealing how much sugar is in everyday products. There was a game where attendees guessed how many days it would take of drinking a daily can of ginger beer to consume the mound of sugar they were presented with. They also used Change for Life's mobile app to find out how much sugar is in snacks including products marketed as being healthy, as pictured above.
Dr Will Maimaris, Haringey Council's Interim Director of Public Health, said:
"We are pleased to welcome the Sugar Smart campaign to Haringey, which will assist our residents in reducing their intake of high-sugar goods and making smarter food choices. I encourage local organisations to sign up to the SUGAR SMART pledge and help to protect Haringey's health. This comes alongside our bold step to ban advertising of high fat, salt or sugar products in the borough on council-owned channels, which we also announced last month."
The SUGAR SMART Haringey campaign is coordinated by Haringey's Public Health team.
SUGAR SMART is a campaign run by Sustain: the alliance for better food and farming. SUGAR SMART is one of the featured campaigns in the UK's Sustainable Food Cities Network.
---
09/05/2019
Sugar Smart UK
SHARE
---
Sugar Smart UK: Want your local area to become Sugar Smart?