Two new Real Bread-by-bike bakeries launched
This month sees the launch of two new One Mile Bakery bakeries, each delivering Real Bread in a one mile radius and running baking classes for local people.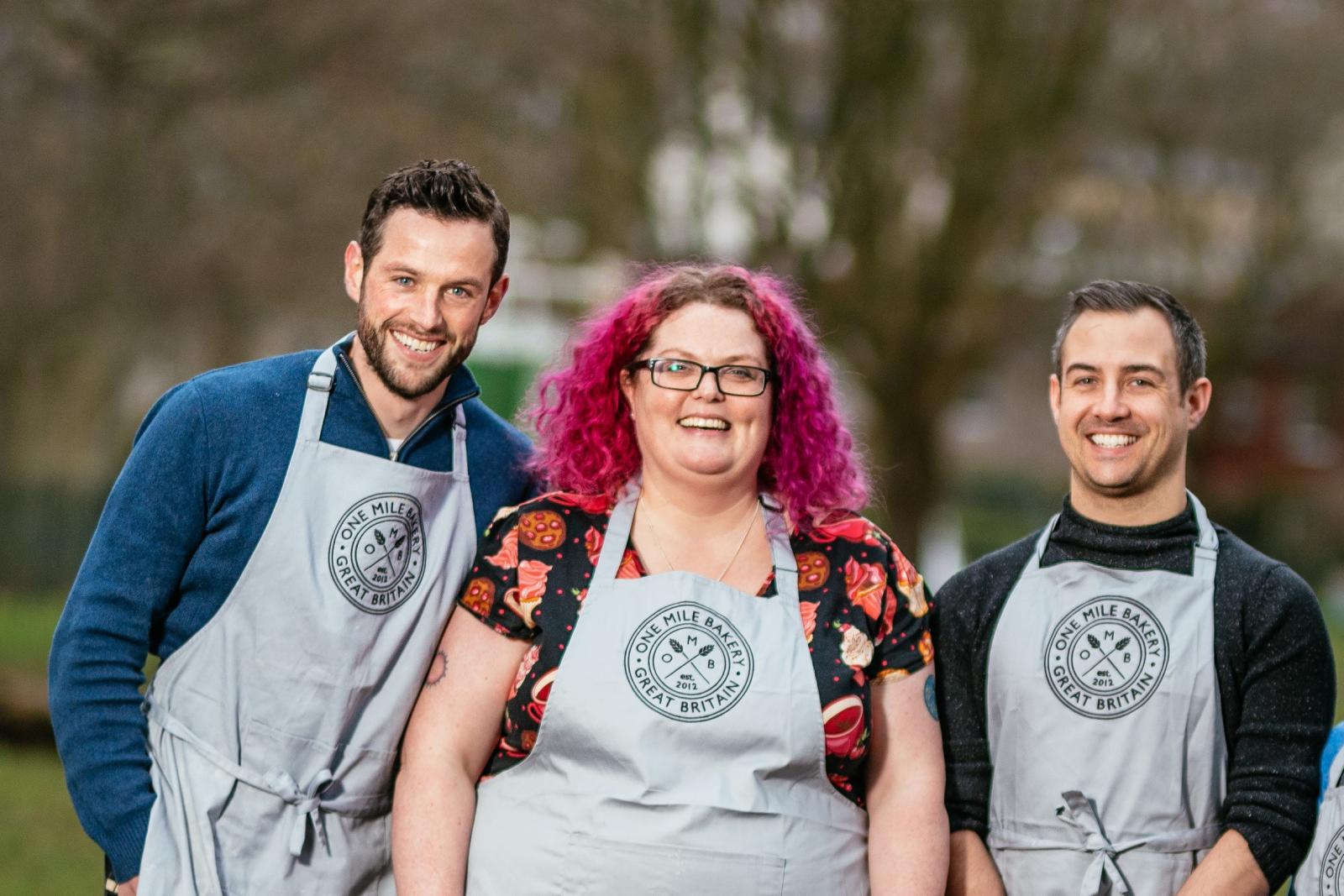 Nick Macleod (OMB Cardiff) Boudicca Woodland (OMB Exeter) and Matt Townley (OMB Hale) by Owen Mathias
The new microbakeries are in Hale and Exeter, which, along with the original One Mile Bakery in Cardiff, deliver Real Bread by bike and teach a range of baking classes, including Breads of the World and Introduction to Sourdough workshops.
OMB Exeter will be run by former arts administrator Boudicca Woodland in the St Thomas area of the city, and OMB Hale will run by Matt Townley, who has swapped primary school teaching for a life of Real Bread baking.
At the original OMB in Cardiff, rugby-player-turned-baker Nick Macleod has taken over from founder, former journalist Elisabeth Mahoney. "It was always the plan to have lots of One Mile Bakeries," she said, "with each sticking to the core values of the original OMB but very much reflecting their location, communities and the passions and personality of each baker."
People in Cardiff, Exeter, and Hale are encouraged to look out for upcoming competitions and special offers to celebrate the launch of the new One Mile Bakeries.
If you are interested in opening your own One Mile Bakery, email for details.
Support our charity
Your donation will help support the spread of baking skills and access to real bread.