How schools can get cash from sugary drinks
Government lets schools know how to get funding from the money raised through the sugary drinks levy.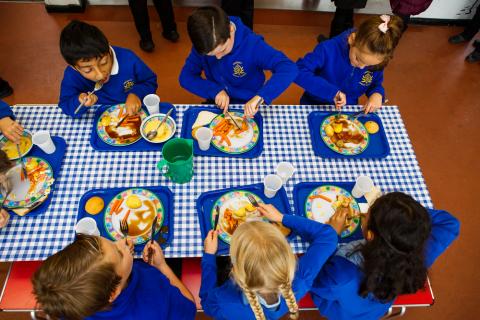 Schools can find guidance here on funding available through the Healthy Pupils Capital Fund. All the documents explaining funding allocations can be found here. The minimum grant will be £500.

School Food Matters, who are a member of Sustain, are excited to see that the projects that could be funded under HPCF include large grants for 'refurbishment or building of dining spaces, to include seating and tables' and 'creation or renovation of garden spaces for growing produce.' Smaller allocations can be spent on water fountains, cooking equipment and gardening planters and equipment.

School Food Matters say: "We're very encouraged by this focus on school dining and food education but perhaps a little disappointed by the words on page 11 of the guidance: 'HPCF for local authorities ... is not ring-fenced.' Fingers crossed that the funds are spent in the spirit of the fund - 'to improve children's and young people's physical and mental health by improving and increasing availability to facilities for physical activity, healthy eating, mental health and wellbeing and medical conditions.'"
Sustain's Children's Food Campaign champions children's rights, parent power and government action to improve the food environment children grow up in.
---
27/03/2018
Children's Food Campaign
SHARE
---
Children's Food Campaign: Better food and food teaching for children in schools, and protection of children from junk food marketing are the aims of Sustain's high-profile Children's Food Campaign. We also want clear food labelling that can be understood by everyone, including children.