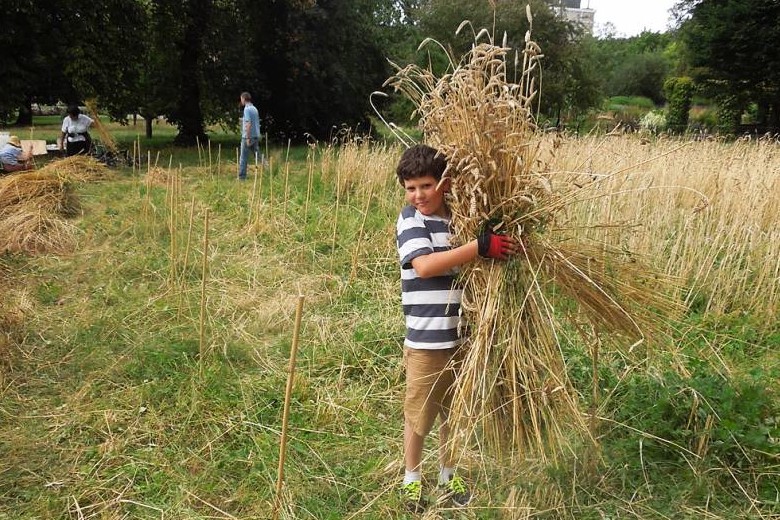 Since 2015, the Friends of Ruskin Park have been working with the Friends of Brixton Windmill and The Brockwell Bake Association to grow heritage wheat in Ruskin Park.
The project aims to highlight the life cycle of natural and traditional food production to local residents, and support less-intensive, traditional, farming methods. The project uses traditional working horses from the Richmond-based charity Operation Centaur instead of machinery as a sustainable way to cultivate parkland, as it offers lower noise disturbance to wildlife and lower soil compaction.
The project is currently looking for people who could give a few hours a month to help maintain the crop and run events, including a community harvest day in August and a celebratory festival in September.
The project is also looking for a volunteer project coordinator who will:
Coordinate tasks for volunteers, such as preparing the ground, sowing, maintaining, and harvesting
Assist the FoRP events team with the planning of the September harvest festival
Communicate with local schools and other community groups
Network with potential partners and help secure funding for the project
If you are interested in becoming a volunteer or volunteer coordinator, please contact Charlotte at community@friendsofruskinpark.org.uk or on 07841 830463