Sustain appointed onto new London Food Board
Kath Dalmeny, CEO of Sustain, and Sarah Williams, Sustain's Programme Director responsible for London Food Link, have been recruited to the London Food Board as a job share appointment to feed into the development and implementation of a new London Food strategy.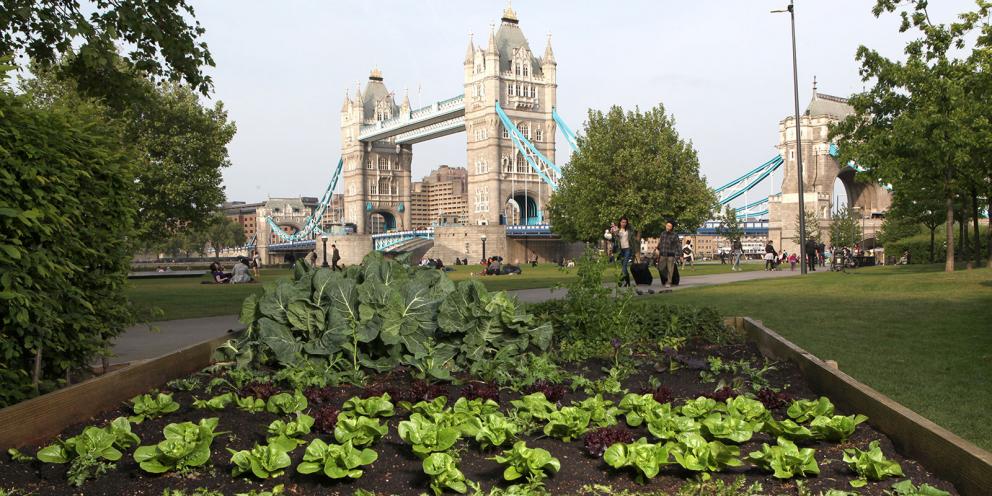 Sustain played a core role in the formation of the London Food Board and have run a number of London focused campaigns and projects over the last 15 years under their London Food Link umbrella, including Ethical Eats, Capital Growth and the Good Food for London report. Their selection to the board builds on this work in London as does their previous involvement in developing and implementing the previous London Food strategy.
"We are delighted to join this board and to represent the ideas and experiences of many of our members and supporters" explained Kath Dalmeny. "Sustain wants to see a better food and farming system, with a thriving supply chain and healthy, sustainability diets available to all and we hope to be able to help realise this vision in London."
They join a group of specialists selected to the Board – chaired by Rosie Boycott – who will advise the Mayor on food policy, the GLA's own Food Programme, and help the development and delivery the new London Food Strategy, which will be published later this year.
Sadiq Kahn commented "…too often the food system does not work well for all Londoners. Food is a key part of my social fairness agenda – it has a direct impact on people's life chances in terms of health, academic attainment and economic productivity in adulthood."
"It can't be right that in a city as prosperous as London that, on the one hand, so many people have to use food banks while, on the other, so much perfectly edible food is simply thrown away."
"My new London Food Board includes some of the best and brightest from across this sector. I'm looking forward to seeing how the members' wealth of knowledge and experience will help us make London a world-leader in effective food policy."
Sarah Williams, who was involved in running the Capital Growth campaign to create 2,012 new food gardens in London, one of the key success of the last strategy, commented "London Food Link focuses on great new initiatives and supports a network of creative, passionate people who are all seeking ways to improve the food that Londoners and its visitors eat, so it's better for them and the planet. We will look to find ways to include the ideas and learning from our work and help ensure the strategy is ambitious and effective in creating a better food system in London".
Other members include Claire Pritchard CEO of GCDA, Helen Evans, Director at New Covent Garden Market, Lindsay Boswell CEO of Fareshre and Dee Woods, Co-found of Granville Community Centre. More information and full line up here.
Support our work
Your donation will help support community food initiatives and enterprises to thrive as part of a more sustainable food system.