Leeds say "Just One More!"
FoodWise Leeds have been busy encouraging their local community to enjoy "just one more" portion of veg every day - with big ambitions in the coming months!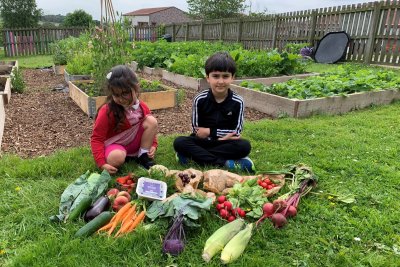 Winners of the #VegRocks Rainbow Poster Competition 2021 Credit: Grimes Dyke Primary School
The 'Just One More' campaign was launched in March 2022 by FoodWise Leeds, Leeds City Council, and other partners. The vision? To encourage people to increase their vegetable intake by "just one more" portion per day.
The broader aims of the campaign are to inspire the public to eat more vegetables, to educate the community about portion sizes, and to share ideas to make eating vegetables exciting and accessible, for example through sharing recipes. Through the campaign, One You Leeds offers support for people to eat well, cook well and manage their weight.
The campaign will provide ideas to help people eat more vegetables by:
Consuming vegetables as snacks
Adding more vegetables into meals
Buying more vegetables when shopping
Growing vegetables at home or in community spaces
Sharing vegetables with friends and family
Choosing more vegetables at school
There have already been loads of actions undertaken since March. There's been a school competition to promote the campaign and design a poster which will be displayed in council cafes, museums and libraries, and workshops have been hosted to promote the campaign with a variety of partners. Re-Think Food education centre offered free vegetables to participants throughout March, and Leeds City College offered a free vegetable side dish to support the campaign during Vegetarian Week. 538 portions were eaten from the college alone.
Sonja Woodcock, Coordinator at FoodWise Leeds, says, "Just One More is a great campaign to make it easier for people to eat more vegetables throughout their day. We're excited to have new partners coming on board and integrating the campaign into their food offer. By taking a city-wide approach we're able to share consistent messaging and really raise the profile of the importance of eating more vegetables."
The campaign will continue throughout this year and next, and the upcoming phase will focus on supporting partners to make changes to the food environment to improve access to veg. Leeds City Council and Catering Leeds have already committed to utilise the Just One More logo on menus to highlight meals containing vegetables.
Loads of brilliant resources can be accessed on the Foodwise Leeds website, including posters, social media images and webinar recordings.
Sustain annual conference - 8 December

Book now
Published 6 Jun 2022
Veg Cities: We need your help to get your city or local area growing, cooking, selling and saving more vegetables.
Event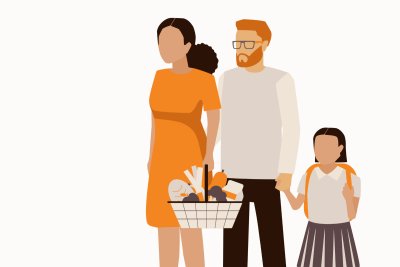 Sustain annual conference - 8 December
Support our charity
Your donation will help communities across the UK to increase the availability and consumption of vegetables.