Aldi worst supermarket for workers' rights according to Oxfam
Oxfam goes 'Behind the Barcodes' to expose the working conditions of the people producing the food on our supermarket shelves.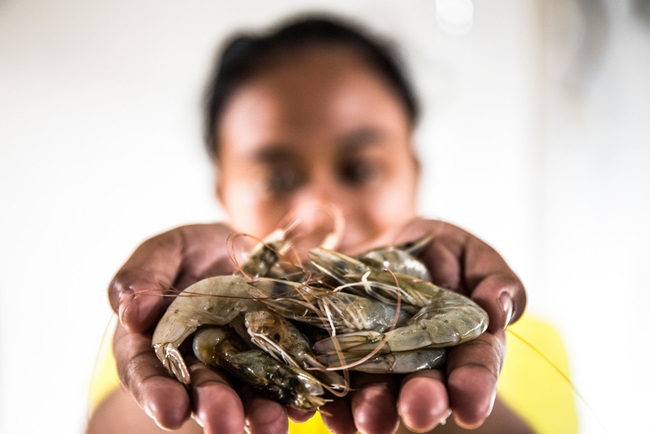 Oxfam scored the UK's six leading supermarkets on the human rights of those producing food. At the bottom of the table were Aldi and Morrisons, with Tesco coming out the best. However, Oxfam says "while some of the following are doing better than others, Tesco, Sainsbury's, Asda, Morrisons, Lidl and Aldi all lack sufficient policies to properly protect the human rights of the people they rely on to produce our food."

The scorecard accompanies Oxfam's new report Ripe for Change which explores new research around why people who grow our food are going hungry. The report found that small scale farmers and workers often don't earn enough for a decent standard of living. Where women make up most of the workforce the gap is even bigger. In South Africa, over 90% of surveyed women workers on grape farms reported not having had enough to eat in the previous month.

Among Oxfam's findings:
Supermarkets keep an increasing amount of the money their consumers spend - as much as 50 percent in some cases - while the share that reaches workers and food producers has fallen - sometimes to less than 5 percent.
Small-scale farmers and workers in the supply chains of 12 common supermarket products are scraping a living. For some products, such as Indian tea and Kenyan green beans, the average earnings of small-scale farmers or workers was found to be less than half of what was needed to ensure a basic but decent standard of living. The gap between a living income and actual income is greater where women make up most of the workforce.
While many workers and smallholder farmers live in poverty, the eight largest publicly-owned supermarket chains generated nearly a trillion dollars in sales, $22 billion in profit, and returned $15 billion to shareholders in 2016. Just 10 percent of what the three biggest supermarkets in the United States returned to shareholders in 2016 would be enough to lift 600,000 Thai shrimp processing workers to a living wage.
A five-country survey of workers and small-scale farmers revealed that the majority struggle to feed themselves and their families. In South Africa over 90 percent of surveyed women workers on grape farms reported not having enough to eat in the previous month, and in Italy 75 percent of women workers on fruit and vegetable farms said they, or a family member, had missed meals in the previous month because they could not afford sufficient food.
Oxfam are asking people to send an online letter to their supermarket calling on them to improve their policies.
"Human suffering should not be an ingredient in our food
From vegetable pickers on Italian farms, to women peeling prawns in Indonesia, millions of people who produce our food are trapped in poverty and face brutal working conditions. All this despite billion-dollar profits in the food industry."
Sustain campaigns for a food and farming policy which benefits the environment, health, animals and farm workers. Sustain also runs the Food Power campaign which is an exciting new programme working with local communities across the UK to strengthen their ability to reduce food poverty.
---
21/06/2018
Food and Farming Policy
SHARE
---
Food and Farming Policy: Sustain encourages integration of sustainable food and farming into local, regional and national government policies.