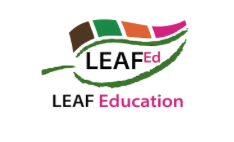 The new LEAF Education will build on FACE's work in taking agriculture into schools to inspire future generations about farming, food and countryside.

Carl Edwards, LEAF Education and Public Engagement Director said,
"LEAF Education represents a powerful force for change. Our accredited training for teachers and farmers, extensive range of resources across all key stages, outreach activities, delivered through our experienced team of Regional Education Consultants, FaceTime A Farmer, Open Farm School Days and Chef on the Farm, as well as the quality assured educational website Countryside Classroom, are already having a huge impact. The future feels full of potential."
Read more about LEAF Education here and how to get involved. Sunday 10 June is LEAF's Open Farm Sunday in which farms across the country open their gates.