Two important new Alliance member reports on farming were published recently – one on the true scale of need of the UK farm budget for nature and the environment. The second is on how the economics of nature-friendly farming can stack up as a viable alternative business model.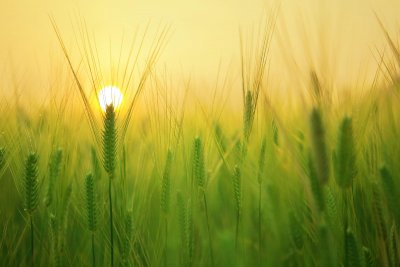 Barley. Credit: Pexels
The first report "An assessment of the financial resources needed for environmental land management in the UK" from The RSPB, The Wildlife Trusts and the National Trust, shows that
UK and devolved governments must invest at least £4.4bn a year in nature and climate-friendly farming to meet environmental commitments.

They are calling for urgent investment to fund nature and climate friendly farming to achieve net zero, restore priority habitats and wildlife, and protect soil and water resources.

The charities say current incentive schemes fall short, and more ambition is needed to help farmers bring back nature and tackle climate change while producing food sustainably.
The second report "Farming at the sweet spot – how farming with nature can make you happier, healthier and wealthier", is from the Nature Friendly Farmers Network (NFFN) and the Wildlife Trusts with Nethergill Associates. It reveals a viable business model for farmers to move towards production systems which increase profitability, reduce reliance on external inputs, and contribute to environmental recovery.
The research, looks at 165 farm business accounts detailing how agricultural outputs can be made more profitable before support payments and other revenue streams are taken into account. The predicted commercial returns, before farm support payments, see an average increase of 10% - 45%. By farm sector, the commercial return is 45.3% for lowland livestock, 39.1% for upland livestock, 32.7% for dairy systems, and 9.5% for lowland arable farms.
Support our campaign
Your donation will help us work with farmers to push for policies to support farming fit for our future.