Sam Dyer, CEO and Director of Cambridge Sustainable Food CIC, has received an MBE, recognising her outstanding achievements in tackling food inequality during the pandemic and her commitment to achieving food justice for all in Cambridge.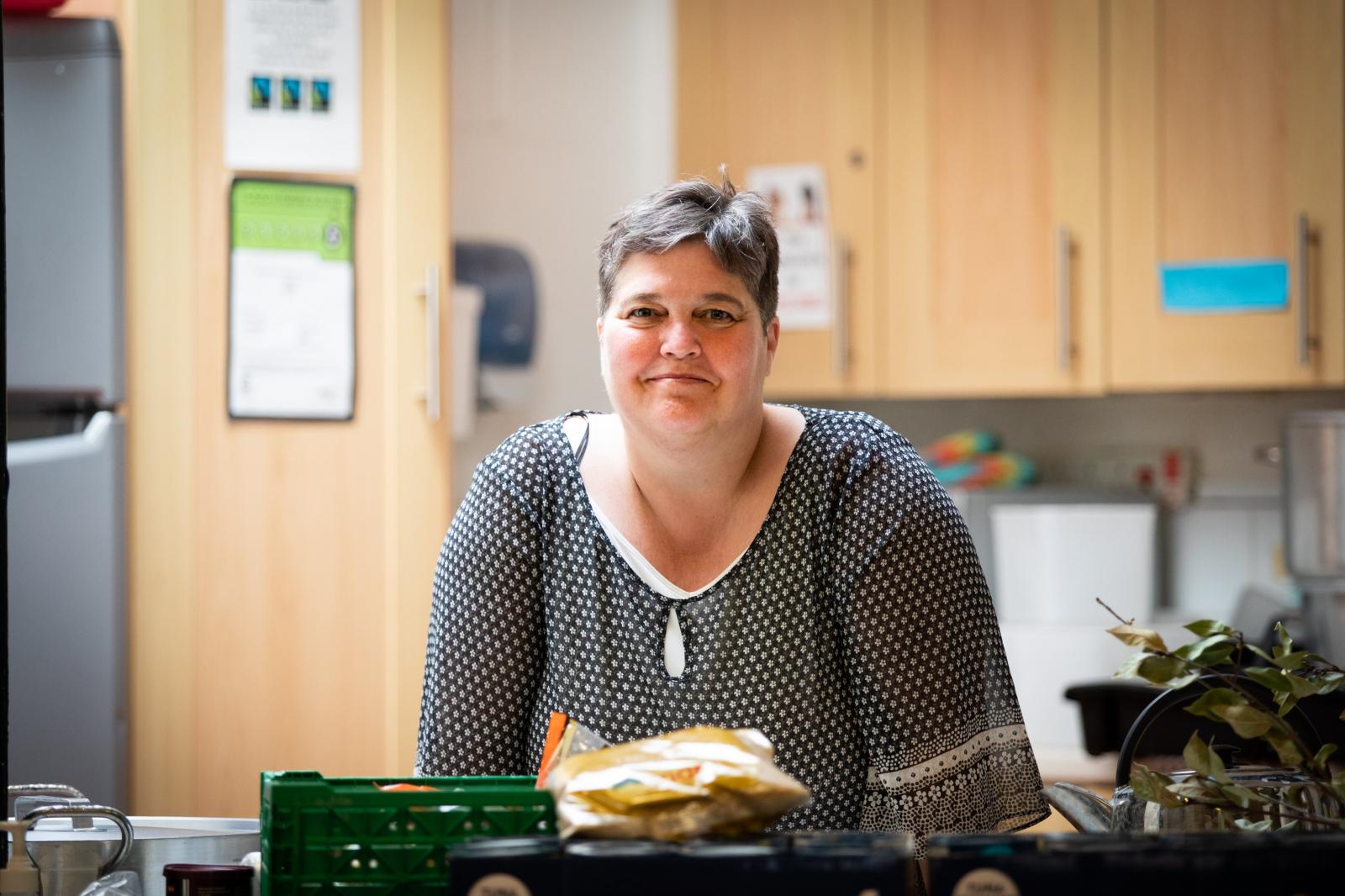 Eleanor Church
A belief in the fundamental right that everyone should be able to access healthy, affordable and sustainable food has paved the way for Sam's career. She is not only the CEO and Director of Cambridge Sustainable Food CIC, but also the chair of Cambridge Food Poverty Alliance and facilitates and mentors the Food Poverty Alliance Network in the Eastern region.
Sam spearheaded the city's pandemic emergency food response, in partnership with the City Council, the Cambridge Food Poverty Alliance and community groups across Cambridge. Together, they set up nine hubs across the city which saw 36,644 visits over 2020/21 and a Community Food Centre to supply the food sourced from many suppliers in the region. The hubs are a fantastic example of truly collaborative action and are open for anyone stuggling to access food.
Since joining the Cambridge Sustainable Food CIC team in 2015 as Food Partnership Co-ordinator, Sam has worked tirelessly to address all aspects of the food system and has been pivotal in the developing the direction of work and shaping a sustainable and fairer food system in Cambridge.
Examples of her work has included: tackling food waste through public-facing campaigns, organising and running educational cookery workshops, and promoting healthy and sustainable food through city-wide events, such as the 2019 Cambridge Vegetable Festival.
Sam Dyer MBE:
"This award is a reflection of everyone's hard work and community support over the last year and I am deeply touched by the recognition from my community and peers. Our work is as important now as when the pandemic started and I will continue to work for Food Justice for all those that go to bed hungry. There is a systemic failure at the heart of this issue which is compounded by years of austerity and welfare cuts. I will advocate for a money first approach to the issue and for treating the root causes of food poverty as well as ensuring those in need can eat and with dignity."

Sofia Parente, Campaigns and Policy Coordinator, Sustainable Food Places:

"This award is a testament to the drive and dedication that Sam has shown to ensure the food system in Cambridge is sustainable and just. Her coordination of the emergency food response during the pandemic has ensured that people in the city experiencing poverty have been able to access healthy and nutritious food. She is an asset to Cambridge and Sustainable Food Places and we're all extremely proud of her achievements and recognition."
Support our charity
Donate to enhance the health and welfare of people, animals and the planet.