Keep the School Fruit and Vegetable Scheme in our schools
Sustain joins joint call for the reinstatement of the School Fruit and Vegetable Scheme suspended since March.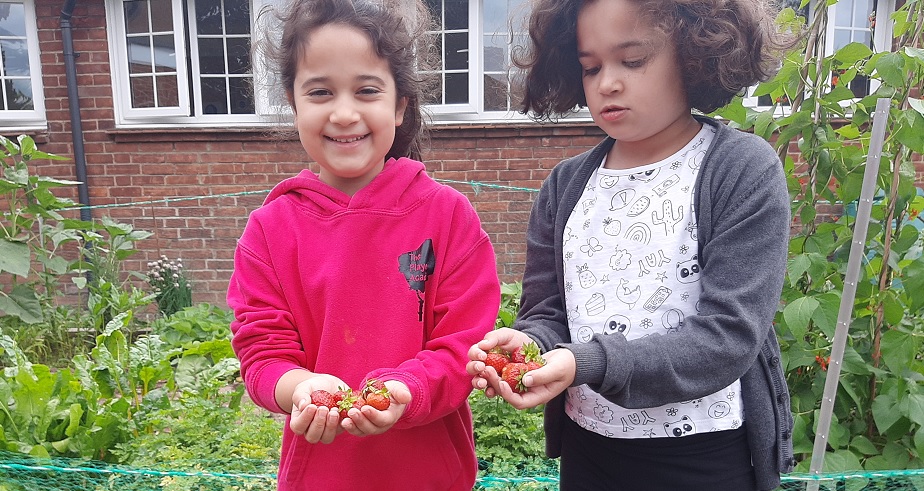 Sustain is proud to sign a joint letter with Soil Association, School Food Matters, Food Foundation, Chefs in Schools and BiteBack 2030 urgently seeking clarity on the status of the School Fruit and Vegetable Scheme, which has been suspended since March 2020. The suspension of the scheme throughout the month of June has meant that children have missed out on roughly 50 million portions of fruit and vegetables. The scheme's continued suspension until the end of the summer term will see this rise to 80 million.
There is evidence that around half of the children eligible for free school meal vouchers have experienced "a significant drop in their intake of fruit and vegetables since schools closed in March". The suspension of the School Fruit and Vegetable Scheme threatens to compound this decline and the scheme should be reinstated as a matter of urgency.
Now that schools and nurseries are partially open, the joint letter asks the Secretary of State The Rt Hon Gavin Williamson, Minister of State for Schools, The Rt Hon Vicky Ford and the Secretary of State for Health, The Rt Hon Matt Hancock to confirm the following:
When the School Fruit and Vegetable Scheme will be reinstated.
That schools caterers providing fruit to eligible children in the absence of the scheme will be reimbursed.
The scheme is extended to all primary children when the contract is renewed in 2022.
That more local and British produce is sourced through the scheme.

We are hopeful Government will respond promptly to our letter and provide assurance that the Scheme will be restarted by September, or 2.3 million children in England will miss out on their daily fruit & vegetables.
While we wait for a response to the letter, we are inviting everyone to write to the Secretary of State for Health, Secretary of State for Education and State Minister for Schools and call for a reinstatement of the scheme.
Support our charity
Your donation will help communities across the UK to increase the availability and consumption of vegetables.