Organics Plus - food growing with less plastic
Sustain member the Centre for Agroecology, Water and Resilience (CAWR) are investigating some of the most controversial aspects of organic farming and finding sustainable alternatives.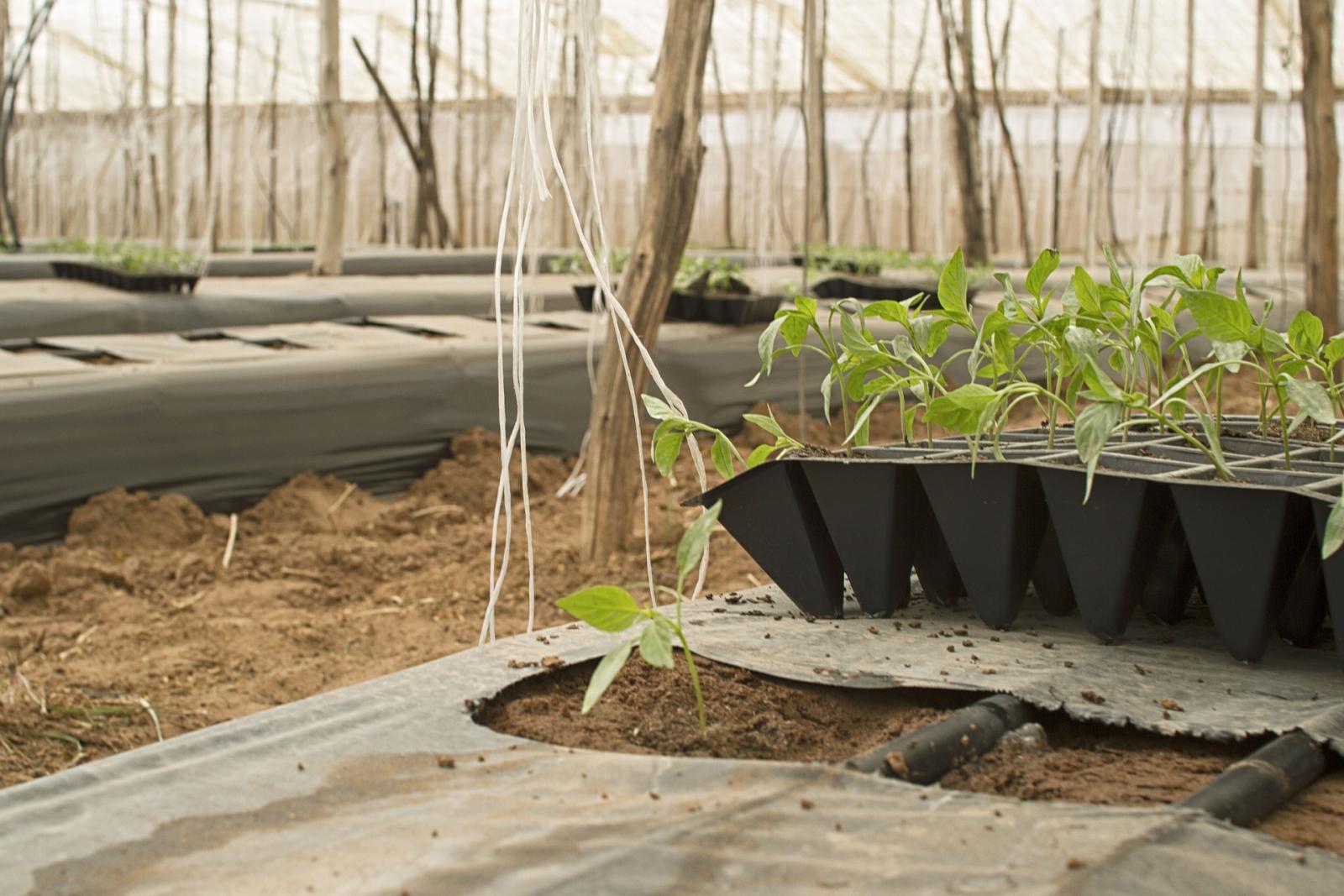 A major Europe-wide research project, led by CAWR, is examining the use of some of the most controversial products in organic farming, including plastics, antibiotics, fertilisers containing animal products and copper.

The scientists will analyse how plastic mulch (made from fossil fuels) affects the soil and plants it touches and what the more environmentally-friendly alternatives are. Plastic mulch is widely used in large-scale vegetable growing, with millions of acres of farmland covered with it worldwide every year.

Plastic mulch is cheap to make, but there are fears that the plastic can accumulate in the soil, as it's expensive and difficult to remove it, and that this can lead to environmental problems. It may also affect biodiversity and contaminate plants, soil and water with plastic micro-particles or molecules from the degradation of fossil-fuel based products.

The Coventry team hope the results of their research will help to phase-out all fossil-fuel derived plastic in European agriculture and replace them with renewable and fully degradable alternatives.

The research project, called Organic-PLUS, will also investigate a series of other contentious subjects in organic and conventional farming.
These include:
Minimising and phasing-out antibiotics use in livestock farming.
Looking at the current use and future potential for vegan fertilisers, based on plants (e.g. beans), rather than using animal by-products.
Minimising and phasing-out the use of copper in organic farming, especially in Mediterranean countries and greenhouse crops.
Phasing out peat use in growing media across Europe.
The project will involve a large online survey, to be launched in the next couple of months, aiming to ask 15,000 people in seven countries what issues they are concerned about within organic farming. The results will influence how the project develops and if it expands its scope to include other topics of public concern.
Dr Ulrich Schmutz, who is leading the project for CAWR, is concerned about the potentially 'massive problem' of plastic building up in our soil:
"These microplastics in soils may seem very small scale, but the accumulation over time and across the whole of Europe and the inland seas around it can be very large. The fear is that micro-plastic or molecules of plastic degradation get into the soil, ground water, animal feed and even human consumption. That is something we need to research in detail and invest in food and products which lead the way out of this."
The four-year €4.1 million project is funded by the EU's Horizon 2020 scheme and involves 24 different partners from 12 different countries across Europe including UK, Poland, France, Italy, Spain, Germany, Turkey and Norway.
---
14/07/2019
Climate Change and Nature
SHARE
---
Climate Change and Nature: Sustain has taken a keen interest in the rapidly accumulating evidence about the effect of food and farming on climate change and nature, as scientific evidence emerges that our food system is a very significant contributor to greenhouse gas emissions and biodiversity loss.