Sustain Brexit Forum, Autumn 2018 - save the date(s)
Save the date(s): This is an extract from the Sustain Brexit Forum newsletter. Sign up to receive regular updates (monthly or bi-monthly) at: www.sustainweb.org/brexit/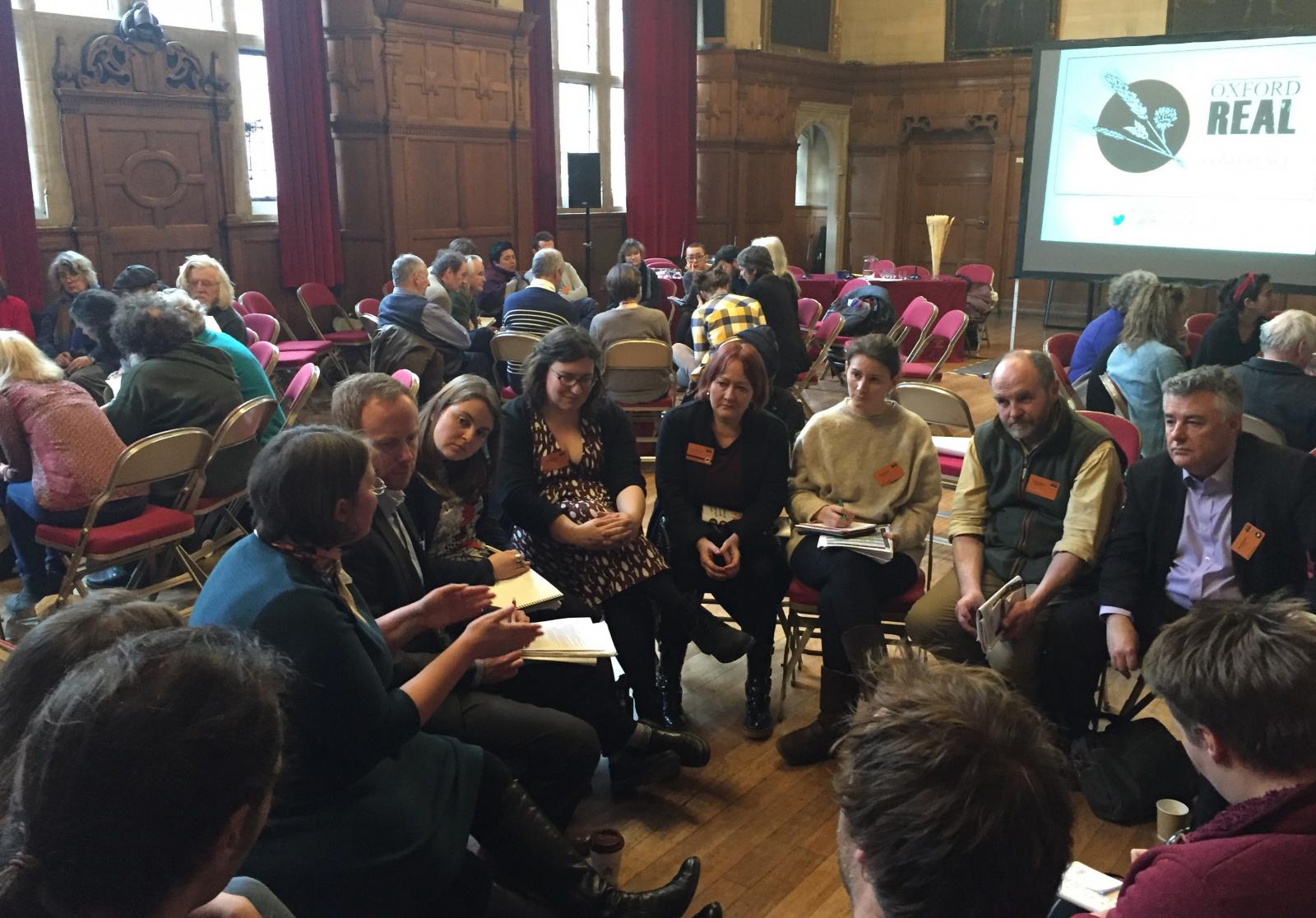 Sustain Brexit Forum, Autumn 2018
We are planning a Sustain Brexit Forum - Delivering the Goods: What do we need to know and do? We've got the possibility of an exciting London venue, but not yet fully confirmed. Sustain members and associates, pencil Monday 15th October 2018 in your diary and we'll send more details shortly via the Sustain Brexit Forum news email list. It will be less than six months until Brexit Day, so an important moment to take stock. We will share updates across the range of Brexit activities and Sustain alliance concerns - especially relating to the Agriculture, Fisheries and Trade Bills - as well as the latest on 'deal' or 'no deal' scenarios; priorities for action; and to strategise together for the coming period. More anon...
Oxford Real Farming Conference, January 2019
Early days yet, but it looks likely that Sustain will reprise our role as stewards of the Brexit Room at the Oxford Real Farming Conference in January 2019. Get in touch if you'd like to be involved in the Brexit Room or have ideas for what should be covered: kath@sustainweb.org. If your ideas relate to the wider Real Farming conference themes, contact: tom@orfc.org.uk by 10 August 2018.

Sustain at the Food Brexit conference, November 2018
Reminder: The Food Brexit conference will take place on 1 November 2018, run by the Russell Publishing Group. Sustain's chief executive Kath Dalmeny will be one of the contributors to a session on: Watered Down Food Safety Standards, Fact or Fiction? – looking at food safety and standards in trade deals. Sustain alliance friends will be contributing to other sessions, including Anna Taylor from the Food Foundation and Professor Tim Lang from the Food Research Collaboration.
---
31/07/2018
Brexit
SHARE
---
Brexit: We stand at a cross-roads. When the UK leaves the European Union, will our leaders uphold good standards for our food, farming, fishing and trade deals? And will they agree a sensible deal with the EU? We need to make sure that they do!