Healthy Start: uptake data still missing as NHS launches stakeholder survey
Government remains silent on Sustain's calls to publish uptake data and increase the value of Healthy Start payments which help low-income families buy milk, fruit and veg, while the NHS authority handling the scheme seeks input to improve promotion as hundreds of thousands continue to miss out.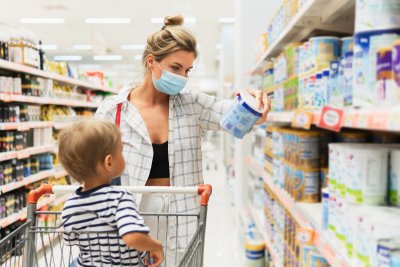 A mother shopping for baby formula . Copyright: BLACKDAY | shutterstock
Complete the stakeholder survey
It's a new year, yet Sustain's calls to the Government and NHS Business Services Authority to release Healthy Start uptake data, fix application delays and increase the value of the scheme in line with inflation remain unanswered.
Healthy Start is a vital nutritional safety net for children from low-income families which supports them to buy fresh fruit, veg, milk and infant formula. Over 100 food and health organisations and local authorities who signed our Open Letter in December 2022 are still waiting to see meaningful action to fix this vital scheme that hundreds of thousands of low income families rely on.
Based on information obtained through Freedom of Information requests and Parliamentary Questions, the Department of Work and Pensions holds the necessary data but has so far missed their own deadline to publish it by the end of 2022.
However, Sustain was pleased to see a recent email from NHSBSA to local authorities and other heath professionals including a survey to help improve promotion of the scheme. Based on our best estimates, only 53% of eligible families in England and 58% in Wales are receiving Healthy Start payments.
Sustain urged any and all local teams promoting Healthy Start within their communities to complete the survey before the 10 February deadline. The Authority is also looking for local health professionals to volunteer for user research. They are interested in speaking to healthcare professionals, charities, local authorities and retailers.
Vera Zakharov, Sustainable Food Places Local Action Coordinator at Sustain says:
Efforts by NHSBSA to improve promotion of Healthy Start are steps in the right direction. But relying on the limited resources of local public heath and community teams alone to increase uptake of this vital scheme is not enough. We reiterate National Food Strategy recommendations to invest £5 million to promote this scheme that could be a lifeline to so many families who simply don't know about it.
We continue engaging with the Department of Health and Social Care and the Department of Work and Pensions to address our urgent calls to improve the scheme, and will keep our networks updated.
If your team works locally to promote Healthy Start, make sure you join the Healthy Start Rise Up Email Group to stay updated on developments and seek advice around promoting the scheme and supporting applicants. Email healthy_start-subscribe@lists.riseup.net to join.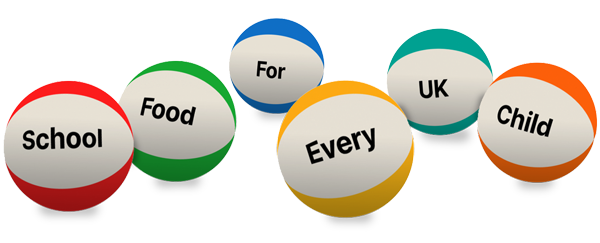 Ask your MP to end the school food postcode lottery now
Support our charity
Your donation will help communities across the UK to increase the availability and consumption of vegetables.