Food co-ops share their stories of bringing good food to the heart of their communities
Ahead of the launch of the revamped Food Coops Toolkit, experts from food co-ops across the country share their experiences.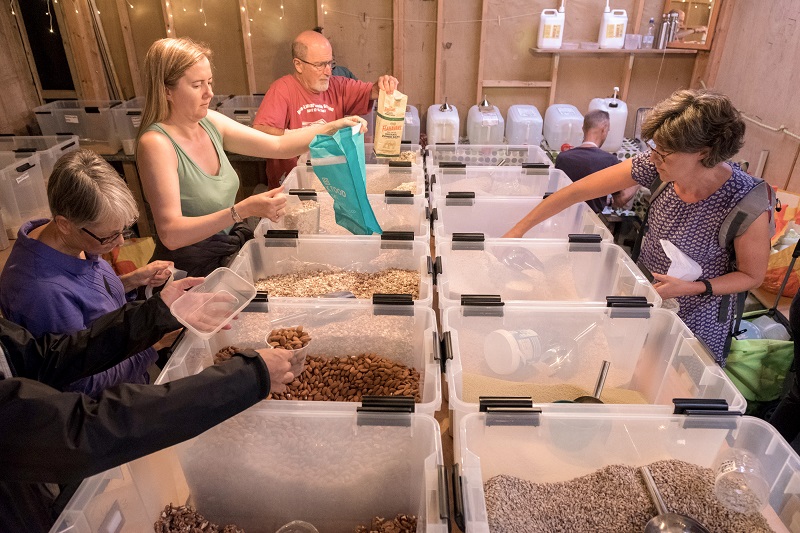 Photo credit: Phili Denning, Naked Larder
The Food Co-op Network has been running for over a decade and during this time has helped co-ops find ways to bring healthy affordable food into their neighbourhoods. To celebrate this we've talked to some of the wonderful people running community-based co-ops, shops, buying groups and other food enterprises, all working tirelessly to promote a better, more transparent and ethically sourced food system.
From long established groups to newer start-ups, read about their experiences of starting a food co-op, why they decided to get involved, and any hurdles they faced along the way. These co-ops include Arthur St Trading Company, the long-established workers' co-op providing veg boxes in and around Hull, as well as South London's Naked Larder, striving to bring affordable and healthy food to the community without the wasteful packaging. Check out these inspiring stories and many more here.
These groups are also featured on our new and improved Food Co-ops Map, where you can find our growing network of co-ops nationwide, including wholefood shops, market stalls, food hubs and more. The handy interactive map lets you see what's going on in your area and beyond. You can also add your own entry if you want to spread the word about your good food enterprise.
The Food Co-ops project, run by Sustain, the alliance for better food and farming, has been building this network of fantastic food co-ops since 2008. We want to showcase the amazing work that they do to provide good food affordably and sustainably right across the country.
Feeling sufficiently inspired? Why not check out the Food Co-ops Toolkit. It has all the practical information you need to kick-start your new venture.
Support our charity
Your donation will help us support communities to set up and run food coops and buying groups across the UK to improve access to healthy food.