Food stockpiling in 'triage' system if there's no-deal Brexit
The Federation of Wholesale Distributors warns that the government may have to stockpile essential foods on a "triage" system if the UK leaves the EU without a deal.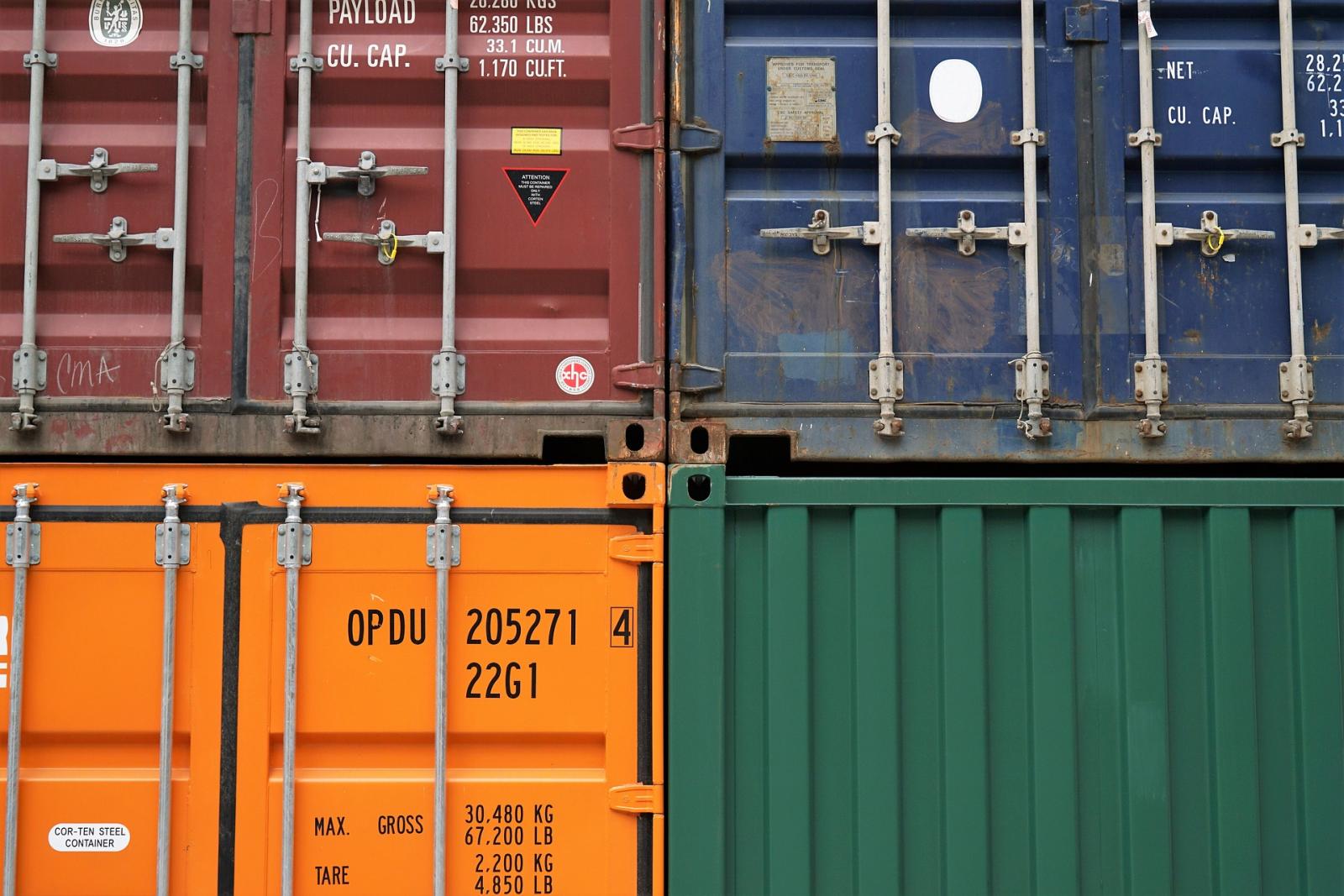 Shipping containers. Photo credit: Pixabay
James Bielby, the chief executive of the trade association Federation of Wholesale Distributors (FWD) believes that the government may need to "triage" several key ingredients if there is a no-deal Brexit.

Speaking on BBC Radio 4's Today programme, Bielby outlined his concern over the availability of several key ingredients:
"There's potential shortages of things like berries, leaves, broccoli and tomatoes because they'd typically be imported in volume from the EU. On the meat side, there's chicken and also potentially a problem around gammon because you can't freeze that meat."
Bielby believes that this loss of availability means that the government should prioritise who gets these ingredients: "so they might say essential food goes to schools. They may look to say, what can we do in terms of triaging those limited ingredients – the government may have to intervene to make sure schools, hospitals and other essentials services get priority."

Sustain's role in food resilience
Sustain's chief executive Kath Dalmeny is being asked to participate in groups considering Brexit Food Resilience in the event of 'no deal' or potentially other 'deal' scenarios. Such groups are increasingly cropping up at local authority level, partly in response to the Food Research Collaboration's Why local authorities should prepare Food Brexit Plans - arising out of concerns raised by members of the Sustainable Food Cities network.

The Governor of the Bank of England, Mark Carney, recently warned MPs that food prices could rise by between 6% and 10% in a 'no deal' Brexit. Secretary of State for Defra Michael Gove recently acknowledged that a 'no deal' Brexit would lead to "price spikes in certain foodstuffs", with similar warnings from the leaders of several major food businesses and retailers, the House of Lords EU Committee, the Institute for Fiscal Studies, and the Chartered Institute of Procurement and Supply.

Kath Dalmeny comments that:
"it has become clear that a 'no deal' Brexit has serious negative implications for our food system, the farmers and fishers who produce our food, the environment, and for food standards and cost. Other 'deal' scenarios may also be associated with rises in food prices and disruption to the continuity of supply."
Sustain summit
12 Oct 2022
The summit will consider meat and dairy production and consumption in the context of the climate and nature emergency, where inspiring work and opportunities exist, and the assumptions and underlying values about meat which have shaped our policy to date.
Support our charity
Donate to enhance the health and welfare of people, animals and the planet.