Brexit Forum news, January 2019: Sustainable fish
On this page, we share recent news updates on Brexit-related developments in fishing policy, including the Fisheries Bill.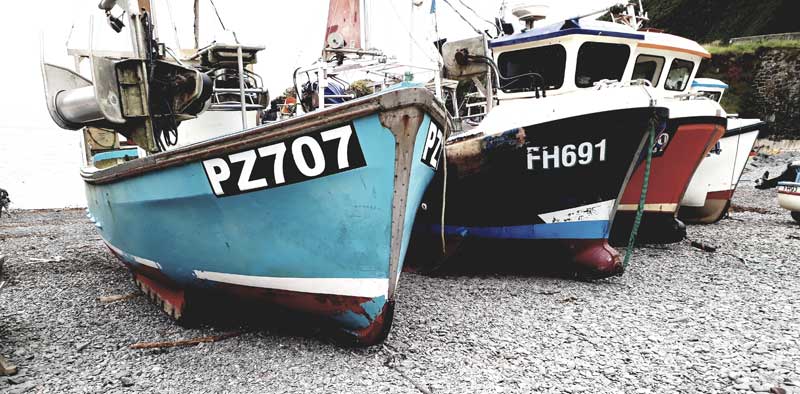 The Fisheries Bill was published in October 2018 and reached the committee stage in Parliament in December. It sets the scene for the UK to take back responsibility for management of UK fisheries. It pays lip service to marine conservation, but fails to confirm vital commitments to the sustainability of fishing livelihoods, fish stocks and precious marine environments. The Bill provides only powers and no obligations for decision-makers – now or in the future – to take action, nor to allocate sufficient budget.
Sustain found the first draft of the Fisheries Bill disappointing. Sustainable fish campaign coordinator Ruth Westcott sets out the five vital changes that we are advocating, to make the UK a world leader in sustainable fish.
Meanwhile, our sister alliance Greener UK is working to improve the Fisheries Bill in the following areas:
A duty on all public authorities to deliver the fisheries objectives.
Setting fishing limits to ensure biomass recovery.
Formal consultation on secondary legislation.
Sustainable management of stocks shared with other countries.
An objective to ensure management is in line with devolved, national and international environmental legislation.
Allocation of fishing opportunities to incentivise sustainable fishing.
Full documentation of catches and robust enforcement and monitoring mechanisms
For the same standards to apply to foreign vessels in UK waters.
Other Brexit-related fish news
Sustain's sustainable fish campaign coordinator Ruth Westcott considers news of a 'bolstered' Fishing Bill, arguing that if Government is serious about fairness, it's time to rethink quota allocation, rebuild stocks as quickly as possible, to make fishing fairer. But well done on the funding.
The implications of the UK Agriculture Bill go beyond farming and may be helpful for those interested in policy to promote sustainable fisheries. This article from Sustain sets out the three big areas that sustainable fishing specialists may have missed. Those concerned with sustainable fishing need to get involved in the parliamentary process to come.
Overfishing remains a key concern for Europe's seas after EU fishing ministers again set fishing quotas that disregard scientific advice and the law, environmental lawyers at ClientEarth warned in December.
In a new environmental policy 'The Green Transformation', released yesterday, Labour set out new proposals for fishing as part of three key priorities; addressing climate change, air and water quality, and reversing biodiversity loss.
Sustain is concerned that a no-deal Brexit, and subsequent trade deals, may undermine crucial efforts to tackle Illegal, Unreported and Unregulated (IUU) fishing, and affect the information available to consumers on packaging.
A report from the Greenpeace investigative journalism initiative Unearthed reveals the super-rich families that have control of large amounts of the UK fishing quota. This followed earlier reports that much of Britain's fish will still belong to other European countries after Brexit. Spain, Holland and Iceland have bought up nearly 90% of the fishing quota of Wales and more than half the quota assigned to England.
A House of Commons Library report on 28 December examines the implications of a 'no deal' Brexit. As an independent coastal state, the UK would manage fisheries in the UK's Exclusive Economic Zone of 200 miles, and could deny access to EU Member States' vessels (and vice versa). But international law would require the UK to minimise economic dislocation to other States whose nationals have habitually fished in a zone.
---
02/01/2019
Brexit
SHARE
---
Brexit: We stand at a cross-roads. When the UK leaves the European Union, will our leaders uphold good standards for our food, farming, fishing and trade deals? And will they agree a sensible deal with the EU? We need to make sure that they do!