Sixty job opportunities for diverse young people who are 'New to Nature'
A new green jobs programme, offering sixty paid roles nationally, has been launched aiming to help 18-25 year-olds, and especially those from under-represented backgrounds, into paid work in the environment sector.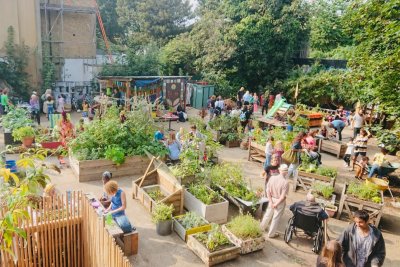 Garden of Earthly Delights in Hackney using a meanwhile space. Copyright: Fi McAllister
The New To Nature scheme aims to increase diversity in the nature sector, where people of colour, disabled people and those from low-income backgrounds have traditionally been poorly represented, and give younger people who are passionate about nature their first step into the environment sector.
A huge range of exciting roles are available at a variety of inspiring organisations such as ZSL Whipsnade Zoo, The Woodland Trust, Bat Conservation Trust, City Of Trees, as well as Sustain alliance members the RSPB, the National Trust – and more!
The 12-month jobs will be paid at the Real Living Wage (uplifted for London) and are targeted at young people at the beginning of their working lives who can gain valuable experience and knowledge working in the environmental sector. The roles will provide a good wage and boost job prospects, helping younger people to get on the career ladder and gain experience. They will receive dedicated training and support from an employment mentor - building a career that protects the planet.
New to Nature applications are open until 17 February 2023, with the roles starting in April. Find out more about the programme, see the full list of opportunities, and apply online at https://www.groundwork.org.uk/new-to-nature-apply/
The scheme is funded by the National Lottery Heritage Fund as part of the celebrations to mark the Queen's platinum jubilee, and is being delivered by community charity, Groundwork in partnership with The Prince's Trust, Mission Diverse, Disability Rights UK and the Youth Environmental Service. The programme will run until May 2024 offering opportunities for people from diverse backgrounds to undertake a range of paid 12-month environmental roles.
Six of the roles, including with Sustain's sister alliance, Wildlife and Countryside Link, are based in and around the capital.
London-based New to Nature roles
The Royal Parks, Learning Programme Trainee: supporting The Royal Parks' Learning Team in learning and engagement opportunities, from outdoor activities for school groups, to hands-on family activities in the school holidays, and walking tours and workshops for adults: https://www.royalparks.org.uk/get-involved/careers 
https://www.jobtrain.co.uk/theroyalparks/Job/JobDetail?JobId=371
Youth Environmental Service (incubated within the Eden Project): New to Nature: Programme Delivery Support: Supporting the delivery of the New to Nature programme as a pilot for a long-term Youth Environmental Service:
www.youthenvironmentalservice.co.uk 
Bat Conservation Trust , Volunteer Engagement Officer: This role involves engaging young and under-represented audiences in a long-running citizen science project. 
https://www.bats.org.uk/the-trust/jobs-careers/volunteer-engagement-officer
Wildlife and Countryside Link, Nature 2030 policy and campaigns officer: Nature 2030 policy and engagement officer – working in England's biggest environment coalition to achieve a nature-rich future by 2030 
https://www.wcl.org.uk/nature-2030-policy-and-engagement-officer.asp
Chelsea Physic Garden, Horticultural and Learning Trainee: A traineeship in practical horticulture and environmental education at London's oldest botanic garden, supporting skills and development. 
https://www.chelseaphysicgarden.co.uk/about/vacancies/ 
Zoological Society of London (ZSL) at Whipsnade Zoo, Community and Learning Trainee: The trainee will support the team with administration, coordination and delivery of ZSL Whipsnade Zoo's community and learning activities.
https://www.zsl.org/blogs/zsl-whipsnade-zoo/new-to-nature-community-and-learning-trainee-whipsnade-zoo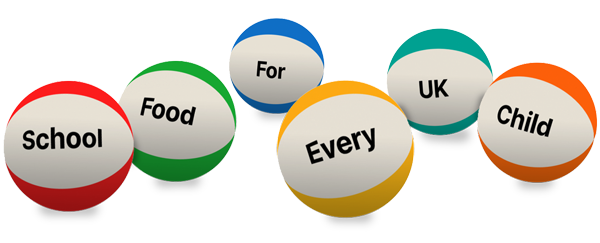 Ask your MP to end the school food postcode lottery now
Support our charity
Your donation will help people to find work in a good food job.